Nice Visualization while listening to your favorite music can create some really flamboyant effect. Listening music with some lovely visualization makes the music more impressive and soothing. I love watching the visualization while listening to my favorite music.
I recently found this awesome visualization, Yule Log Visualization, which shows a fire place and the logs of wood burning in it, the flames dance with the beats of music. As shown below.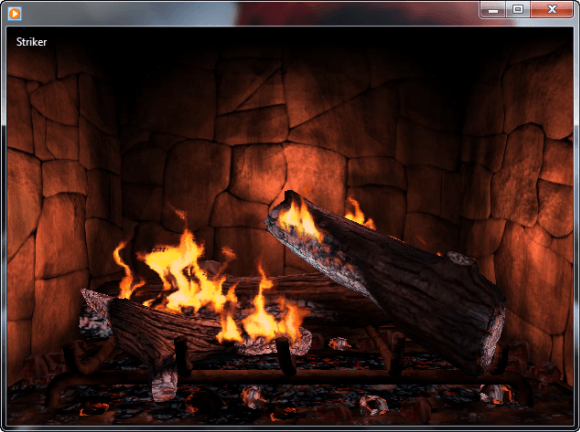 I tried creating a Gif animation of this visualization, but the effect was lost while the animation so I dropped it, however this definitely is one of the finest visualizations I have seen so far.
Go ahead and download it, and tell us if you too liked it the way I did. Not just visualization, Yule Log Visualization is great for those chilly nights, when sitting alone in your room you want to enjoy your favorite music along with some drinks.
Download Yule Log Visualization