If you love using screensavers, and love to see different types of animated and musical screensavers, here is an awesome screensaver, named as Free Fire Screensaver. As the name itself indicates it has something to do with fire and flames like animations. Have a look.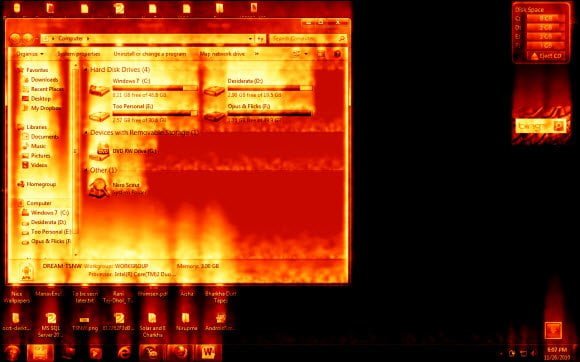 As the snapshot above displays, as soon as the screensaver starts all the open windows and icons seem to be ignited and set on fire, also this is accompanied by a soothing music in background. It has settings to select the music and volume, also you can customize it for better performance on slow machines.
I don't use screensavers generally but sometimes when I find something of this sort, i.e. either the screensaver has some flamboyant effect or has some really useful feature, like UsefulSaver, then I tend to be using it for a couple of days.
Download Free Fire Screensaver