We often use our mobile phones as a light source in darkness; this is often required in case of power failure. Here is a free Android app; 'Tiny Flashlight + LED' which when installed is very helpful in getting a constant source of light. This application can help you to get light just like a torch or a flashlight, also it can mimic police light, electric bulb light, a warning light.
Once installed the app 'Tiny Flashlight + LED', launch the app, and you come across an interface which has a large 'Power' button, by default, tapping this will turn on the camera flash, to switch it off, tap again. There is a small button on the upper-right corner, use it to get other options, like the Police Light, Warning Light, Electric Bulb, etc.
Here are some of the screenshots of the Tiny Flashlight + LED –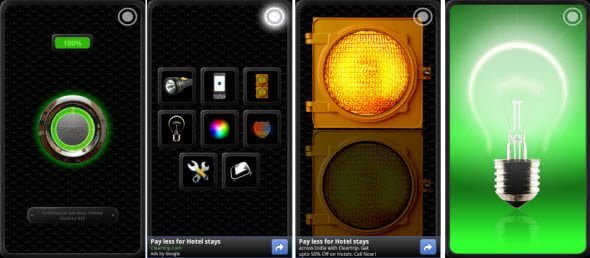 The app is compatible with most of the Android devices, to see the full list you can have a look at the Tiny Flashlight + LED page in the Android Market.
Tiny Flashlight + LED is definitely a must have for you, if your place often undergoes Power failure for some reason.
Visit the Tiny Flashlight + LED page to install it on your device.