Free Image Editor is a nifty application to edit the images shot by your digital camera or a scanned image. What makes this application stand out is the TWAIN facility [Read More about TWAIN] using which you can import images from a scanner or digital camera directly.
It can also be used to create multiple layered images, the 'Layer' toolbar can be accessed under the Toolbars tab, and has all the options to insert layers in the images.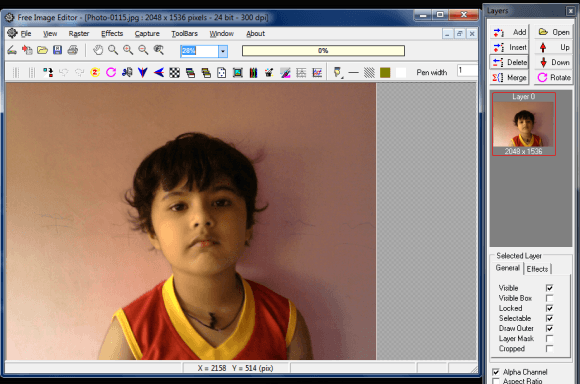 When launched the Free Image Editor, presents a set of options in front of you can choose to start working
on a new file,
last opened file
take a screen capture and work on it,
use the image in the clipboard and edit it and more.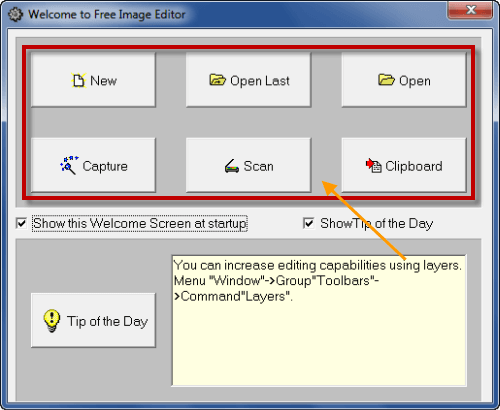 Free Image Editor is an excellent option for people who are Pro in Photo/Image editing, however, the whole interface of this app is pretty simple and can be used to play around with images even if you are a newbie in image editing.
Setup for Free Image Editor can be downloaded as a zip file, and takes less than 2MBs to download, later, unzip and run the .exe file to install it on your system. Download Free Image Editor