Yap Voicemail is a free app for iPhone, and what is does is, it can convert your Voice messages to text, and as soon as the voice messages are converted to text, the message becomes readable and easier to search and forward. The app works on Yap's speech recognition platform.
The feature list for the Yap Voicemail, as seen on the app page –
Free and unlimited voicemail transcriptions.
Fast turnaround times so you're responsive to callers.
Private and secure since it uses computers to convert messages, not humans.
Read or listen to messages depending on whichever is more convenient.
Forward or reply to voicemails via email or SMS.
Search voicemails by caller, number or keyword(s).
Record custom greetings to personalize your service.
Here the snapshots of the app –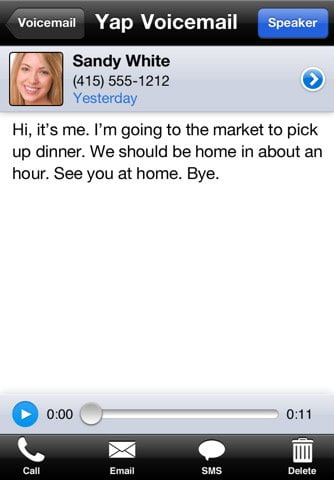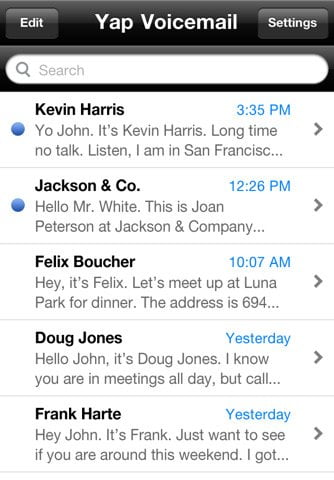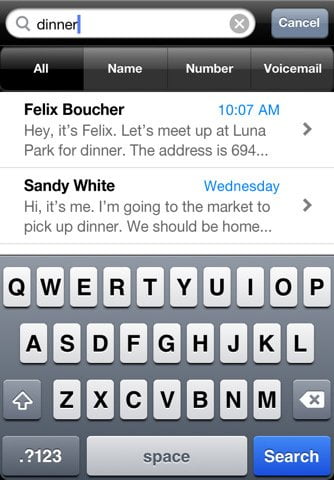 Yap Voicemail seems to be an awesome app, this could be very helpful in so many ways, also at times when you are in a scenario where listening to the voice message you just received isn't possible, so, you can read it with the help of Yap Voicemail.
Download and See more snapshots of Yap Voicemail