If you love reading quotes, here are three free Apps for Android Devices. You can get them from the Market for free. These apps not only allow you to read quotes but also provide you an interface using which you can share any quote with others as a SMS, Facebook status message, Twitter update, etc.
An app which brings you Quotes based on Leadership qualities, has a dams simple interface, have a look at the snapshot below.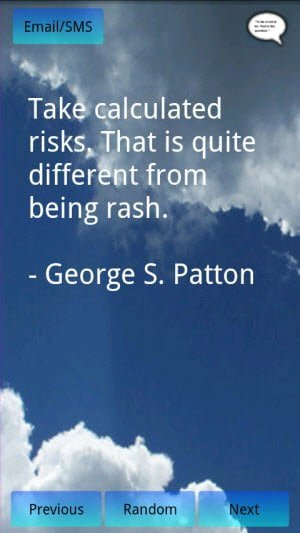 As the name say, this app has loads of quotes based on Love. Apart from sharing it also allows you to 'Favorite' the quotes you like, which makes it easier to browse only the ones you have liked most.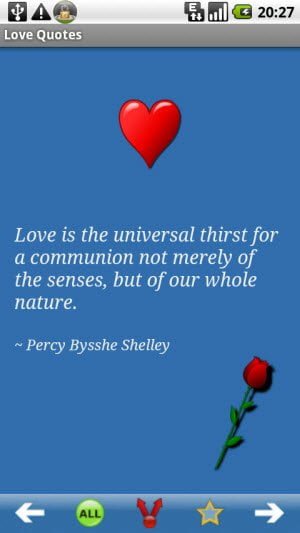 Quotes based on Success, amazing app, has exactly same interface as that of the Love Quotes.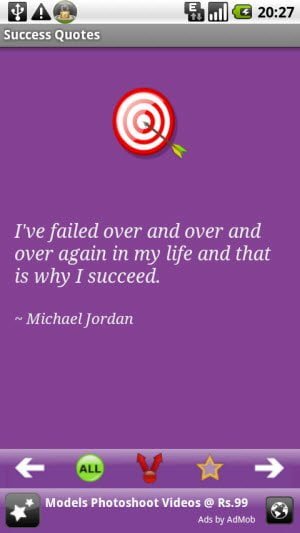 So, if you like Quotes go ahead and download these apps on your Android Device. Search for any of the app in Market, using their name for a quick search.
Here is another Free Android app for Quotes Lovers, which gives you access to 23,000+ Great Quotes.