Pageonce Personal Finance is an app for iPad, iPhone and iPod Touch, the soul aim of this app is claimed to provide you the peace of mind in case of financial activities you do in your day-to-day life. Using this app you can manage all your online accounts, anytime, anywhere via your iPad, iPhone or your iPod Touch.
The feature list of Pageonce Personal Finance –
• Bill management on the go
• Monitor your credit card transactions
• Check your bank account status
• View detailed bill statements
• Review your investment portfolio
• Receive account activity alerts and push notifications
• Track frequent flyer miles and travel itineraries
• Track mobile minutes, text and data usage
• Safe and secure
Pageonce Personal Finance has a high level of security enabled, to facilitate the transactions and other such activities in a very secure environment, in case you lose your device, you will have to visit www.pageonce.com, and there you can use the remote data destruct option via your Pageonce Account.
Here are the snapshots of the app –
iPhone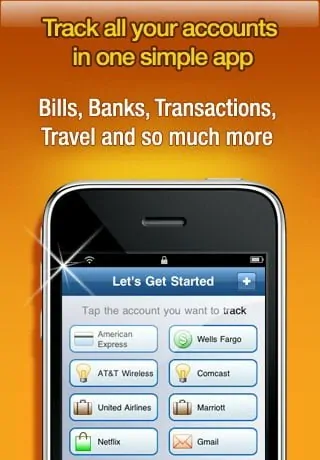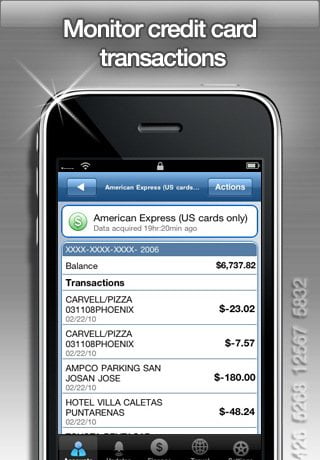 iPad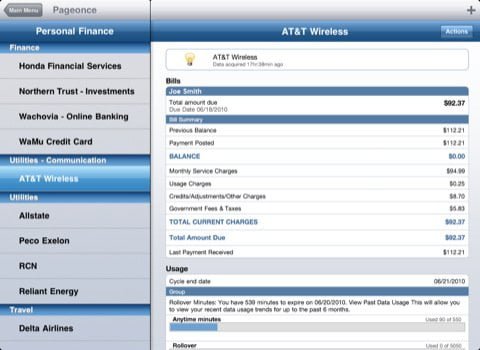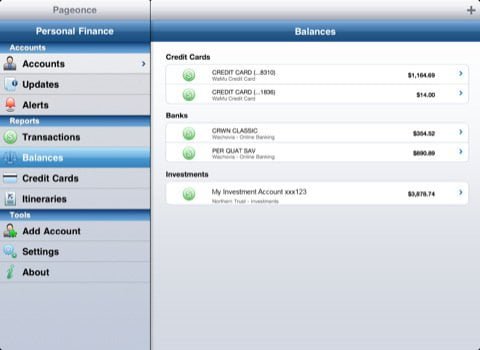 You can visit the official app page to download the app and read more about it.