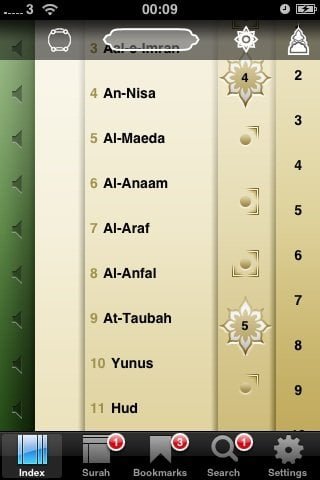 iQuran is a free app for iPad, iPhone and iPod Touch. As the name says it's all about the holy Quran, Users get complete Quran in the Uthmani Font along with verse by verse translation and recitation.
Here is the list of features for iQuran –
Full Quran with Translation: Potrait and Landscape (Landscape only in Surah Fatiha)
Translation: Shakir (English)
Innovative Index Screen: Navigate to bookmarks, chapters, hezb and juzz (para) all from the same screen
Two selectable themes
Verse by verse recitation: Sheikh Husary
Repeat functions in recitation mode
5 Bookmarks & Notes
Audio Bookmark to show you the last heard verse
Fast Scrolling: Swipe your finger on the left verse column in Surah View to jump to a particular verse quickly
Full-Text searching of the Quran in English translation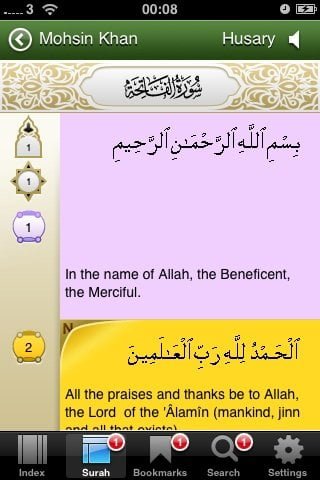 So, go ahead and try this app, whatever religion you follow its always good to know more about other religions as well, isn't it?  You can see more snapshots of the app here on iQuran Download page.