Crazy Snowboard is a Free Game for Android devices. As the name itself says, the player can experience one of the most adventurous games known as the Snowboarding. The game offers you two modes, one is a free mode, where you are allowed to play around without any specific goal to be achieved, whereas other one is mission mode, here you are given a goal to achieve, as you complete the first mission, the next mission is unlocked.
There are also the options to choose avatar, and snowboard as per your choice, but they can be unlocked only after scoring some points, each of them has a different requirement. While you choose to play without a mission, you can opt for your favorite track, there are couple of options for this too.
Here are some of the snapshots of the game, have a look.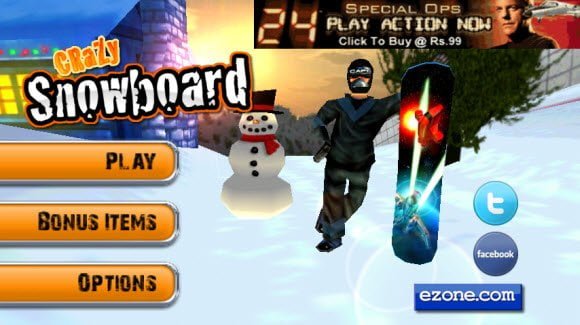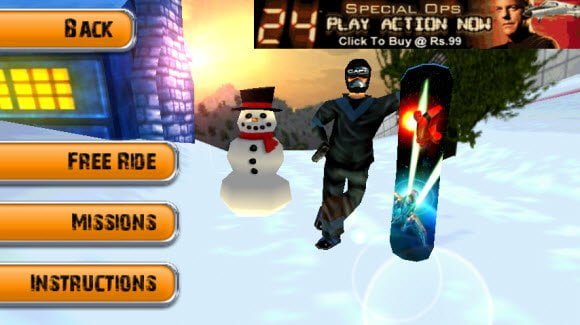 The game size is slightly more than 20MBs, has amazing graphics, and the sound effects too are pretty awesome. So, if you are interested in enjoying the adventure of this sport, it's worth downloading and playing around in the snow.
Visit the Crazy Snowboard page in Android Market
If you love the adventure sports, you can check out this Snow Sports theme for Windows 7, and here is a Pack of Adventure Sports Wallpapers.