If the nature of your work/job is such that you need to play around with lots of PDF files, you definitely need something more than a PDF Reader, right? Here is free desktop application, named as PdfJumbler, this standalone application does all the jobs like, Rearranging, and deleting the pages of PDF file, and merging multiple PDF files, beautifully.
PdfJumbler has a very simple interface, all you need to do is Drag and Drop the PDF file, and later, rearrange the pages by selecting a page by mouse click, and drag it to the desired position, to delete a page simply click on it and use the 'Delete' key on your keyboard.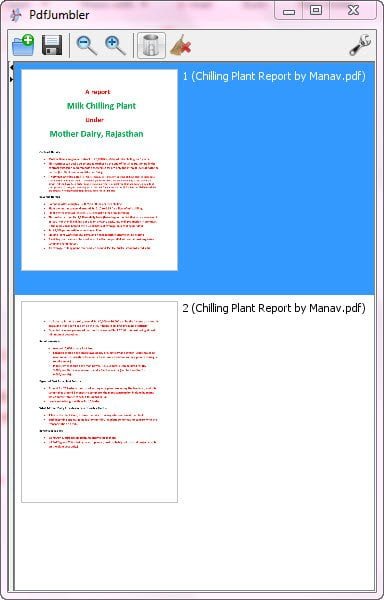 For merging PDF files, simply open multiple files in PdfJumbler (open in the order in which the merging is to be done), and later use the save button.
PdfJumbler seems to be a great solution for Rearranging, Deleting and Merging, however this can be used as a PDF Reader as well, but could be slightly inconvenient for that purpose.
For more options to merge, delelte, split PDF files, you can browse our PDF Tools section, there is also an online tool to Split and Merge PDF Files online.