We have talked about lot of Custom Search Engines before but this time we found one which is not only funny but also smart. Duck Duck Go is what they call them, not sure why but this duck is pretty smart when it comes to search. Here is the first sample of how search looks like :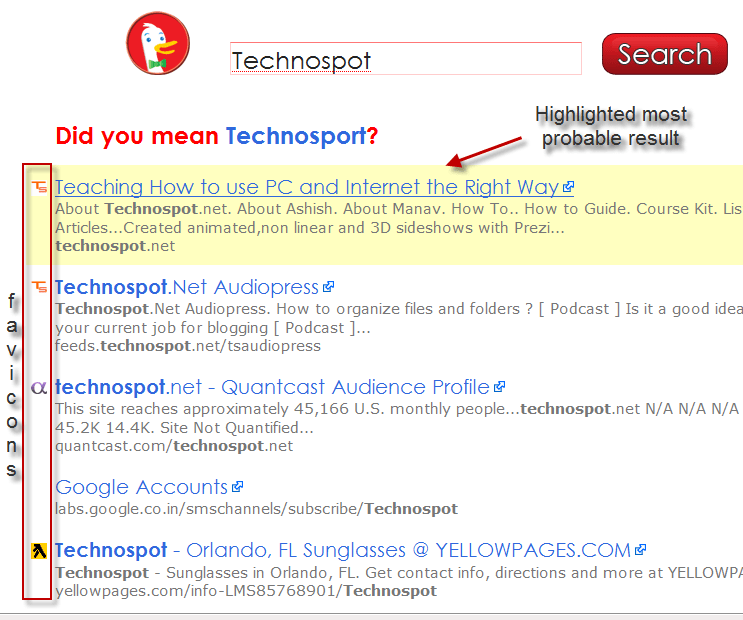 Searching is like any other search engine but here are some features worth it :
Zero Click information
Some of the keywords like Techcrunch i.e. Well known keywords which should point to one and only site are set to give much more detailed information that site. Like when I search for Techcrunch in here, I got information which tells me about the site exactly, All related site of  TechCrunch along with a Wikipedia link right there.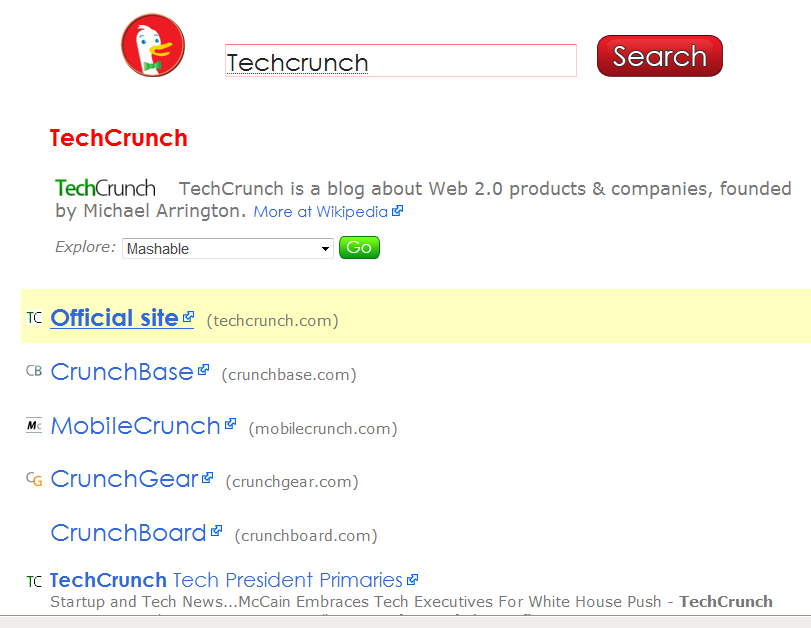 When a keyword is too common
They cited an example for search on word Apple, If you ask a Mac lover he will never think about the fruit apple but always the Apple Inc but a regular user or a kid when asked he would think as a fruit. So when a keyword is common DuckDuckGO gives you a handful of options which makes lot of sense.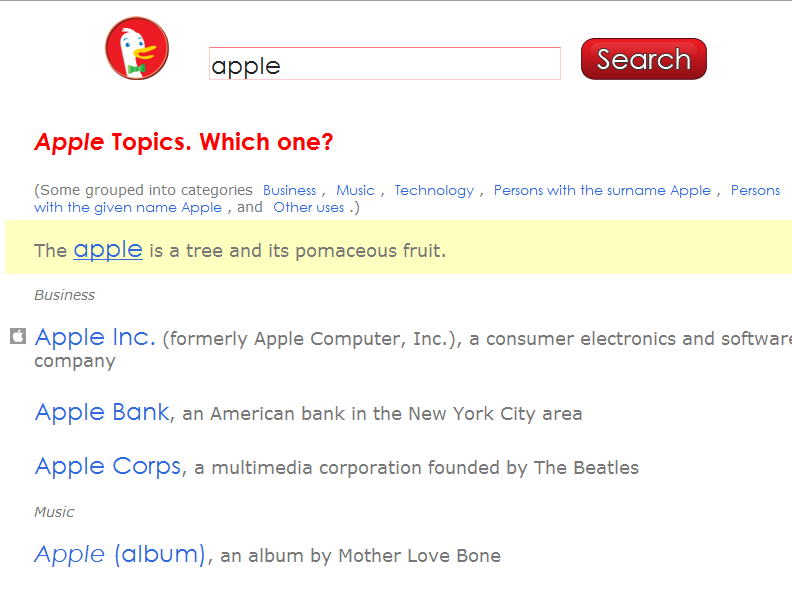 Other features :
They have created even categories in search result which lets you filter and get more accurate search result.
Smart Search for detecting phone, tracking,number  car #s; zip, book, product codes; street and IP addresses.
Keyboard shortcuts, Site favicons are listed along which makes search look and feel better.
Overall Duck Duck Go is worth trying. Dont miss using it for atleast once.