This is a must have tool for developers or more accurately Designers who design a dummy interface and then give to developers to make an actual design.
In most of the projects design is made first either to show the customer what end product would look like or  to help developers to create the GUI more accurately. This tools consists of most of the controls like
Buttons
Check Box
Text box
Calendar Control
Group Box
Tabs
Progress bar and slider
HotKey configurations
etc which are used commonly on any web or desktop interface. Moreover if you wanted to grab GUI of any existing application, Smart Gui generator can also do that. It works on most of the cases but when it comes to grabbing of complex interface it failed.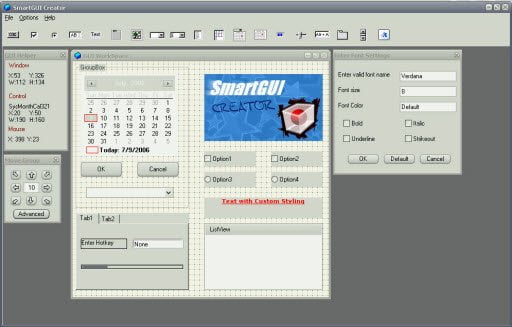 Overall an excellent software which can be recommended to anybody who is into designs. Check out Smart UI generator