Remember those scare hex code which we used to in machine codes like using 80386 and 8085. I remember how tough was to do that , well not really but yea it was not easy either. Don't worry I am not asking you to write a code but telling you about another online tool which generates hex code of anything like number or strings.
Just enter any string and you get hex code in 4 different formats
Standard Hex
Hex with spaces
Dashed
and Encoded for URL in case you need to use it on your web site.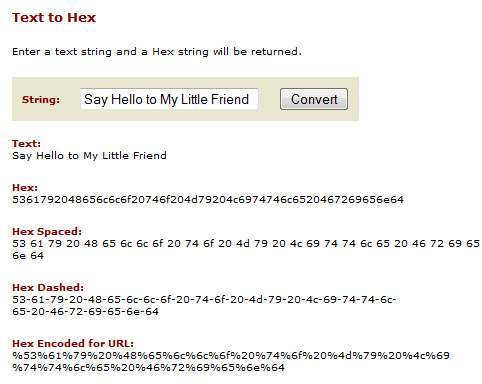 This utility can come pretty handy if you want to do a quick calculation.Try Text to Hex Now