There are lot of applications which allow you to communicate with Twitter like you do on normal computer but for a person like me, who is busy all day and don't have much time to interact but would like to see any tweet or direct message sent to me is always desired. Twe2 is one service which does this job absolutely free.
Twe2 – Get Twitter alert via sms which includes message sent to you, direct messages and any search terms which you had set. The keyword search is pretty useful integration. If I want to keep track of any event on particular keyword, I would still get the details when I am away from computer and twitter at office.
This service is highly configurable and I am pretty much impressed with this. I will just put down the list of features :
@ and direct messages delivered  via sms. You can also add search terms.
Select which days of the week you would like to receive sms alerts. You can add your time zone at this place so you get the message in right time.
Configure how many sms you would like to receive every hour.
You get a stats dashboard which tells you how many message had been sent in last hour, this month and this week.
Supported in 98 countries. You will have to register your mobile number with them. Once registered, a confirmation code is sent to you which you will have to add it in your account.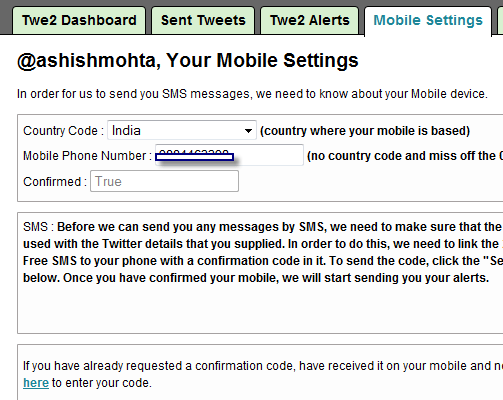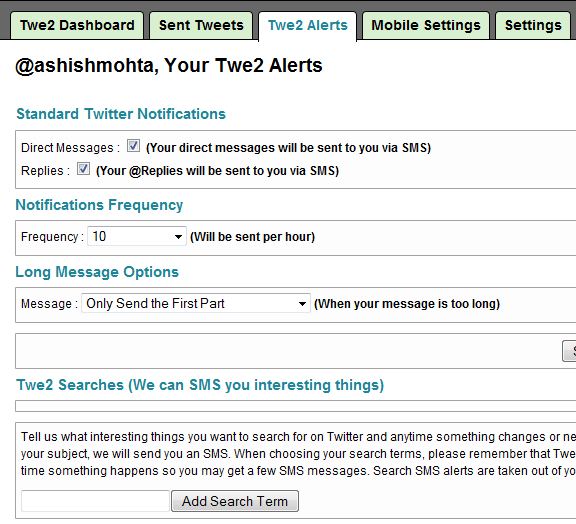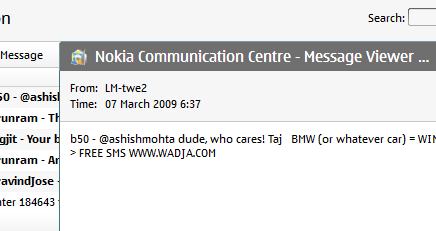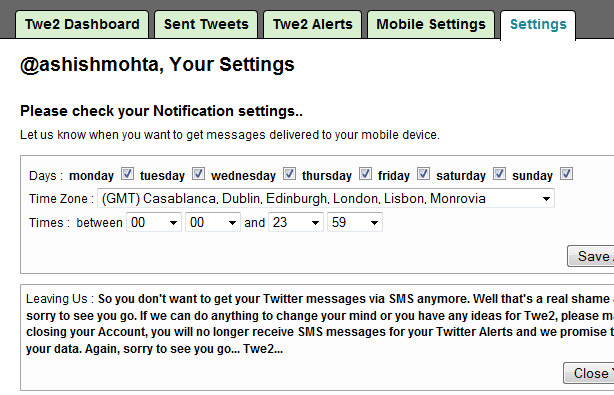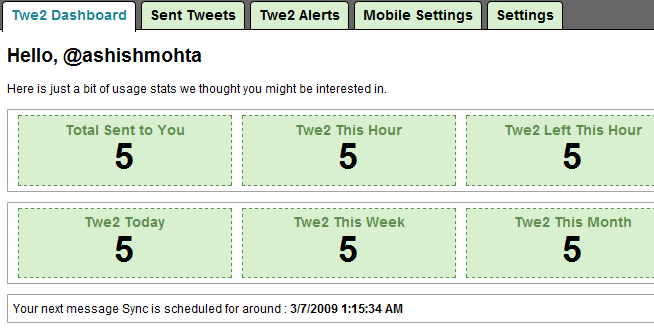 This service is free to use but to support it adds small advertisement in your SMS. That doesn't bother me much if its not eating my tweets and this is the way any free sms services makes money or support themselves. Give Twe2 a try