IE Accelerators are new feature in version 8 where the right click menu is enhanced to do things quickly like searching a text in maps or you tube. If you want to have the same effect in Firefox then you need the Select n Go extension which does the same thing and in fact better then IE 8 because of whole set of Search Engines included in it.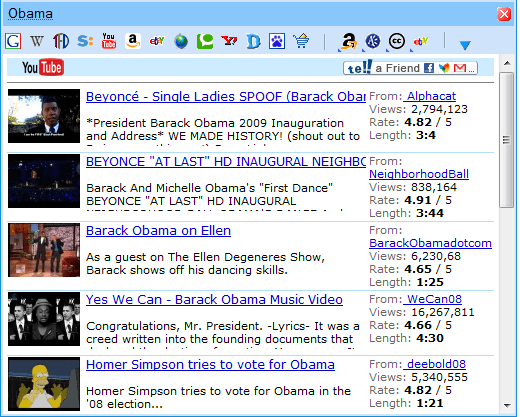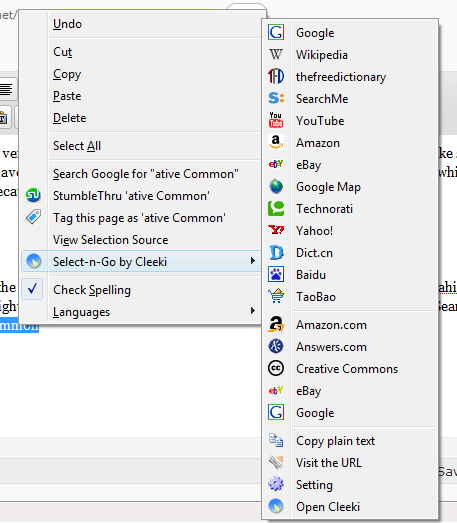 As soon as you select any text on the browser , it popups a small icon. When you click on this the whole mahic starts spinning. You get a inline box which floats right there and lets you search Google, Youtube, Maps, Amazon, Visual Search Me , Free , dictionary, Answeres, Creative Common, ebay, Technorati, TaoBao, baidu etc.
Another interesting part of it is you can edit the keyword dynamically, in case the text has some spelling mistakes.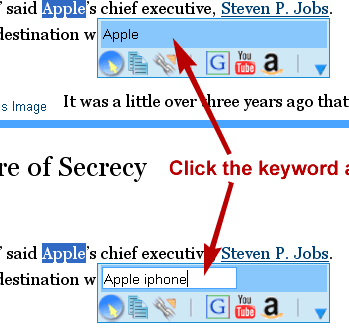 This extension is highly configurable, You can specify
Which search engines you want to include
If you would like to launch the accelerator as soon as you select the text or would go for manual right click mode.
You can have control over the box displaying the search result etc.
Get the Select n Go Add on for FF