Everyone wants premium software for free, and if you are looking for a particular software that is very costly for you, keeping a tack on website—GiveAwayOfTheDay.com might help you. We wrote about the service years back, and we are glad to see that it is still going strong.
Get Licensed Software for Free with GiveAwayOfTheDay
It is a convenient initiative allowing you to get the best commercial software for free. Every day GiveAwayOfTheDay.com offers licensed software you'd have to buy otherwise, for free! They are giving away one software each day, which you can download from their site directly.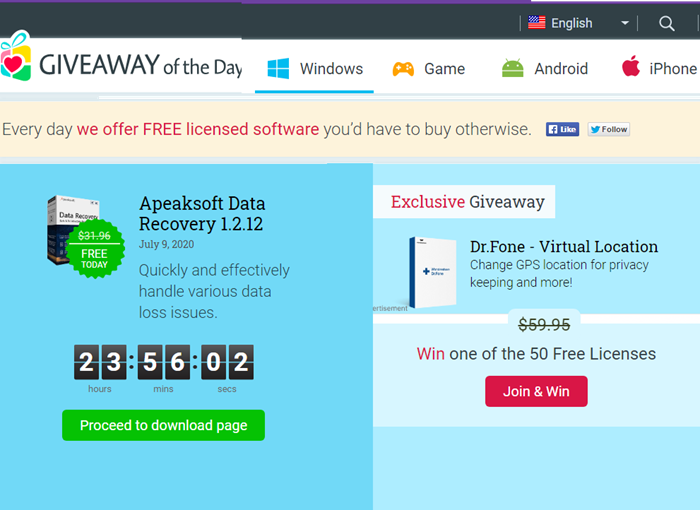 Each Application given on GiveAwayOfTheDay.com has a fixed Active Giveaway time left for that day after the time is over-application will not be available for free.
You can also get lots of freeware from their site. For the latest freeware, check out their freeware library. But If you are more interested in games rather than applications and software, check out Game Giveaway of the Day. Along with the application for macOS, Windows, they also offer Android and iPhone apps for free by partnering with the developers.
That said, download the free software can be a bit annoying. The website asks you to either enable push notification, or you can offer an email di where the download link is sent across.
That said, this software is usually free for one installation, and you don't get a license key. It means if you uninstall the software, you cannot activate it again. The download package includes a ReadMe file that you can use to activate the software and understand the limitations. When you try to activate it after the free period is over, you may receive an error about it. There is a GCD file that is responsible for activation, so do not delete anything from the setup folder.
Read FAQ and download free software.