There are times when you start downloading PDF files using Firefox either your Firefox browser gets hanged or it simply crashes. This is very annoying situation which many users face. Moreover there are no ways which you can download them as a different format like HTML.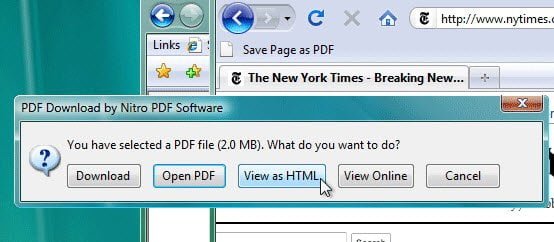 However we have a solution for this. PDF Download Extension of Firefox you can set what should be down when the browser starts downloading the it. You can set it
Ask what you want to do with the PDF file.
Convert into HTML File if you want to see the content before downloading and saving it to your hard disk.
Download it directly
Open it in the browser automatically
On top of all these it also tells you the file size of the PDF before you start downloading, opening or converting it.
Allows you to setup your favorite PDF reader to view.
This plugin is very handy as it will give you more control and you will know the file size also which I had not see anywhere else.