In case you are always worried if your site / server is up or down and you loose lot of traffic when it goes down and you have no idea, its time to use Uptime Party which checks you site after every few minutes including all services like WEB, FTP , SSH and others.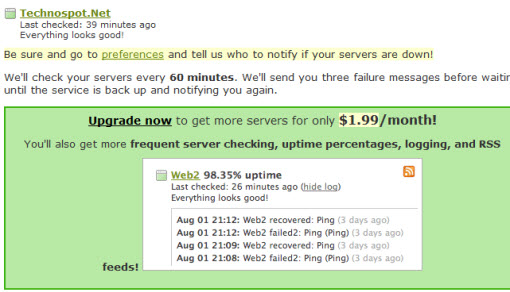 This service is free if you want to monitor just one site but you will have to pay in case you have more. The notification is easy to get on email or your Phone. With the basic plan they check your site every 60 Minutes. Thats more then enough for most of us.
Related :  How to find if a site is just down for you ?