TheTrainline.com, which is UK's leading independent train ticket retailer, also has an app for iPhone, named as TheTrainline, which also works on iPod Touch and iPad.
This is how the app page describes the app –
"This is the official app from the trainline and is perfect for anyone who needs to access timetables and plan rail travel. You can also download timetables and refer to them anytime, whether your iPhone (or iPod touch) is online or not."
The app allows you to –
Plan your journey –
View rail times and journey information for all national routes
No need to worry about missing your train – timetable information is updated daily
Find your nearest station from a list or map using your iPhone's location services
From "Plan Journey", one click takes you to thetrainline site where you can purchase cheap tickets from us
Saved Journeys and Timetables –
Download timetables that can be viewed when you're not online
Save your favorite journeys for easy lookup
Next train home –
No need to run for your train, one touch finds the next train home
Tweet your journey –
Sheep on the line? Share live news about your journey or find out who else on the train supports your football team
Here are the snapshots of the app –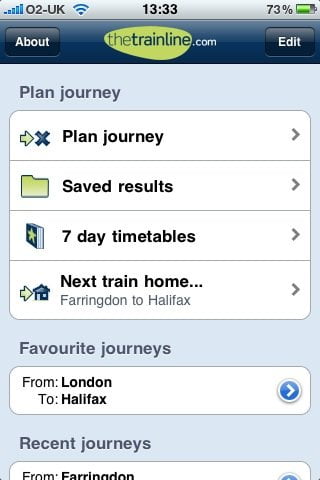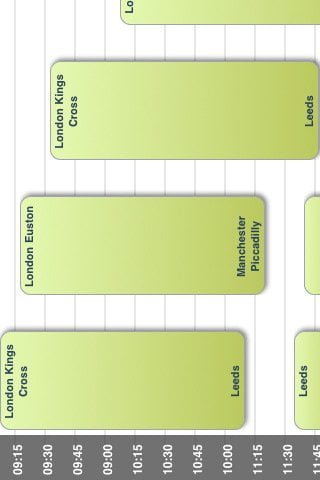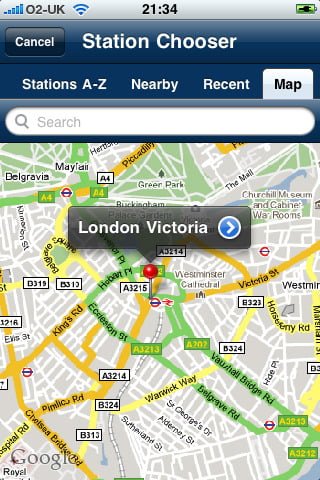 So, if you are a frequent commuter in UK with an iPhone this app is definitely a must have for you, go ahead and grab this now, the feature of saving and accessing the timetable even without an internet connection is a great feature.