In Windows Phone 7 whenever a new notification, a small horizontal bar drops down from top to display the information.  This feature can be enabled on your phone too with help of a notification app developed by jaxBot. Whenever this notification shows up, the current application is paused for a while until you either check it or ignore it.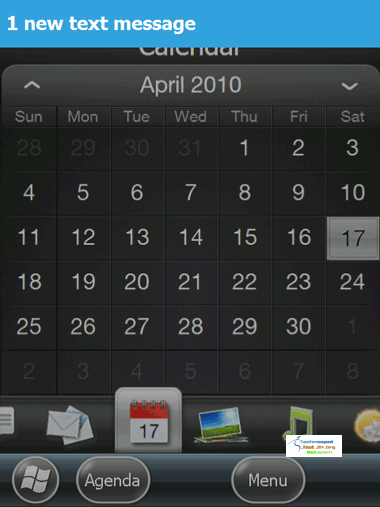 To view the notification, click on the blue bar.
To ignore the notification, double-tap anywhere that is NOT the blue bar (grayed out screen).
You can use it along with the Windows Phone 7 Theme and get a hands on view of the real Windows Phone 7  in a video here.