Gionee's Elife E6 model kept us impressed with the design and build quality, specially the flat form factor but at the end what really matters is if the device really performed for an end-user. Being an Android phone and housed with loads of horsepower components, we tested it with three different user ( Power, Moderate and Casual ) to find out if the phone is really worth buying. As per me the specs don't matter a bit if the phone cannot perform. So let's get on the review of E6 from Gionee and see if you can fall for it!!
Video Review:
Hardware & Design:
E6 houses most of the best hardware specs possible giving users complete freedom to do what they want.  It has 1.5 Ghz Quad Core Processor,  2Gb of RAM, 32 Gb of storage space,  13 MP Rear and 5 MP front facing camera which gives you full HD experience. Supports 3G and comes with all the sensors which can be used for extreme gaming over a 5 inch full HD screen.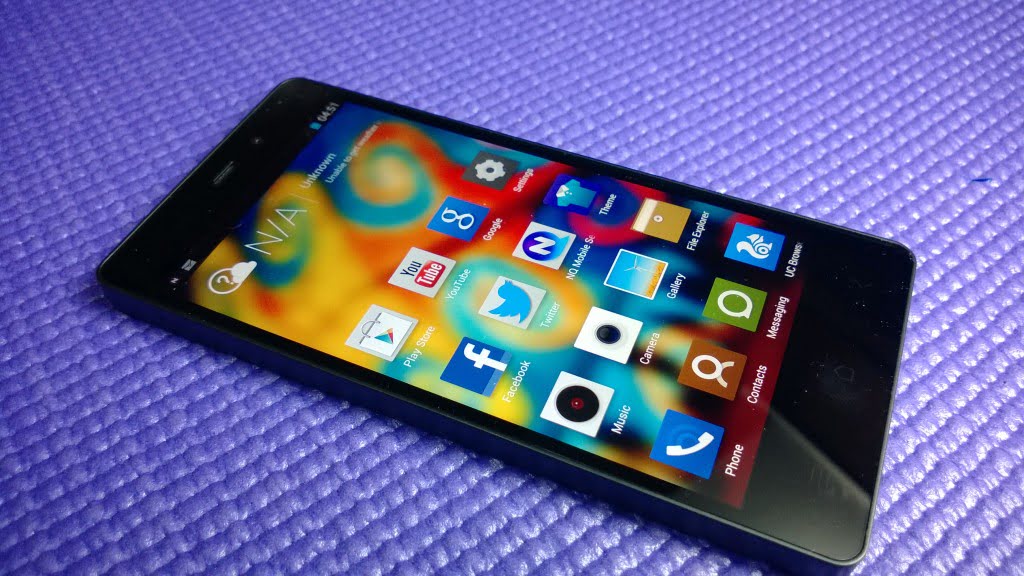 When it comes to design, I really liked it and it was mostly because mots of the Android phones are either plastic ( not cheap) or curved design. E6 honestly follows iPhone like design pattern but more squarish, UNIBODY and strong build and still lighter in weight. I am sure this will grab lot of eyeballs if they check it parallel with the competition.
Real World Scenario: That said, the phone has a strong grip and it perfectly fits in any hand as it's not wide but long. This also means you will be using two hands most of the time because when you reach out apps using your thumb, the phone will tilt on the palm giving you a feeling of phone drop. Now to be clear, this is not E6's problem but any phone which is taller and light. The phone also feels very good in hand when used for casual browsing or when playing games.
Display & Screen Quality:
The front of the E6 fits in a 5-inch Full HD (1920*1080) OGS or One Glass Solution, which is the primary reason the phone is bit expensive compared to its competition. It shows up 441 PPI which is pretty high compared to what existing android devices has to offer.
The display is bright, vibrant and the colors look equal when viewed from different angles. This means if a couple of you are watching, they all get to see exactly what the person sitting in the middle gets to see.  Even the black levels of the display panel impresses as they reflect a lot less making sure you see more content than yourself.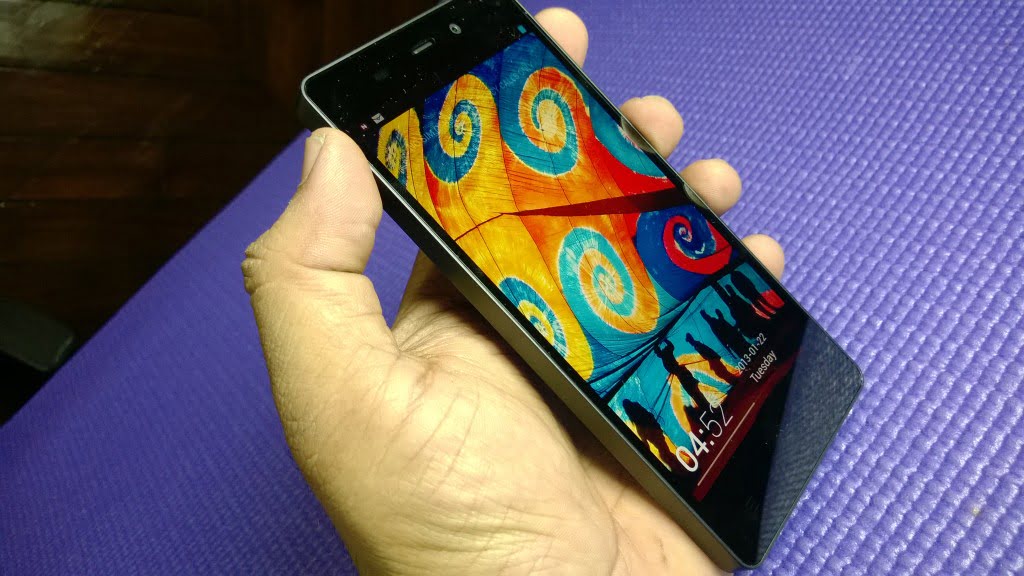 The touch response from the screen is fantastic. The screen is not a dust magnet nor it will attract a lot of moisture adding to the response time.
Real World Scenario: Sunlight Reading: When used outdoors, E6 performed decent. The reason why I say decent is because there is a difference in amount of reflection you get when used on Auto Brightness mode and when in High Brightness. You do get to see bit of reflection in former case while in high brightness you will hardly notice any reflection. Since most of you will use the auto brightness, a bit of reflection will be there but it's not noticeable and so you wont be distracted.
Software / User Interface:
Gionee has done lot of work in customizing the User Interface to make It looks pretty and does not lower down performance of  the phone.  Many vendors do a lot of customization and end up degrading the performance of the phone.
E6 is loaded with a flat theme which looks nice and thanks to their Theme chooser, you can change it to default or anything else you love to but I am sure the flat theme is a great change for Android lovers, specially as it is integrated everywhere. Theme chooser is a part of their Color App which also includes Effects and Wallpaper.
Apart from this, there are few apps which I really loved a lot:
GioneeXender or Gionee Sender : This app allows you to share data like Files, Apps, Videos and so on by just shaking your phone. You can create a group and send it to multiple people once they are connected.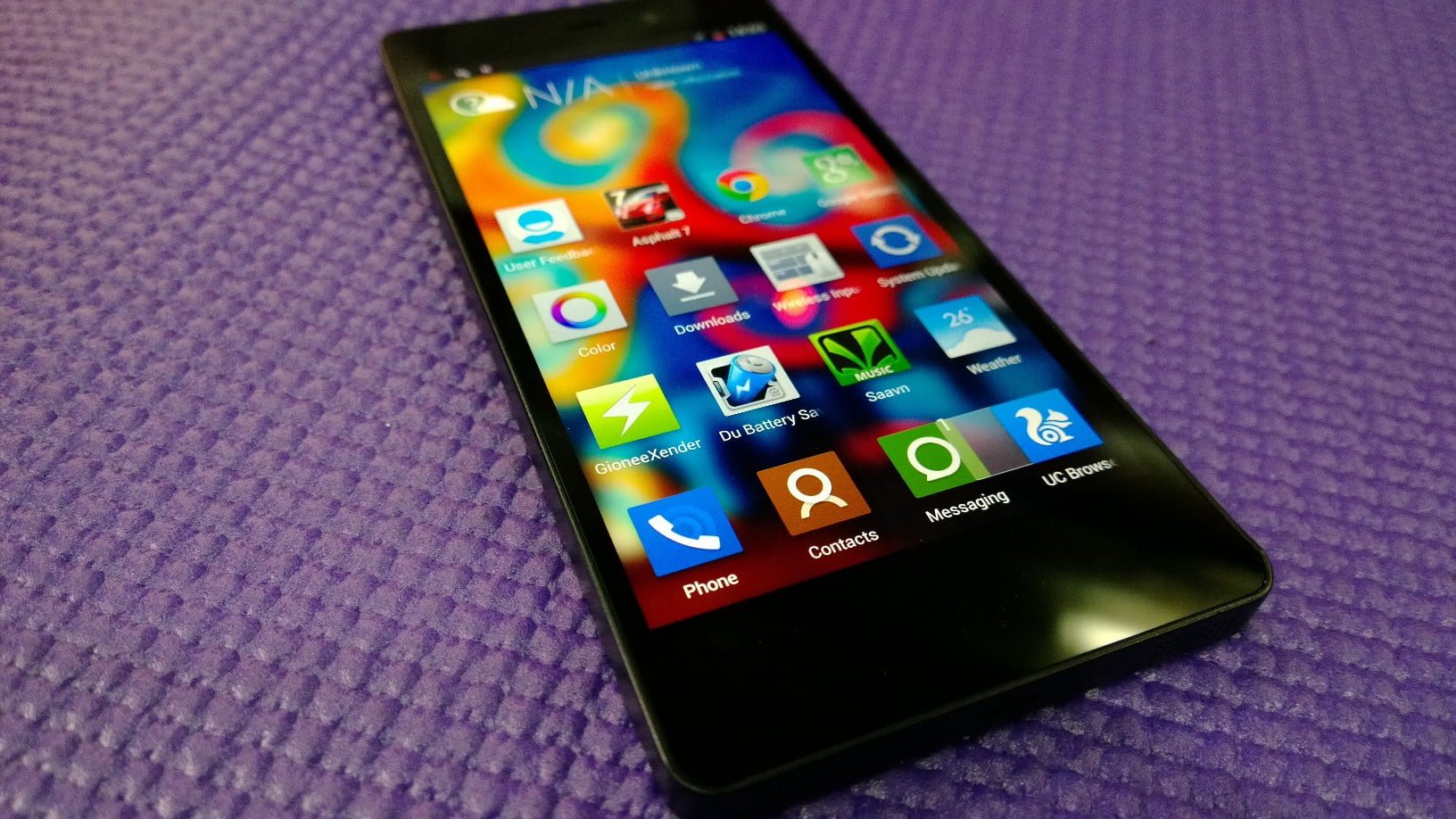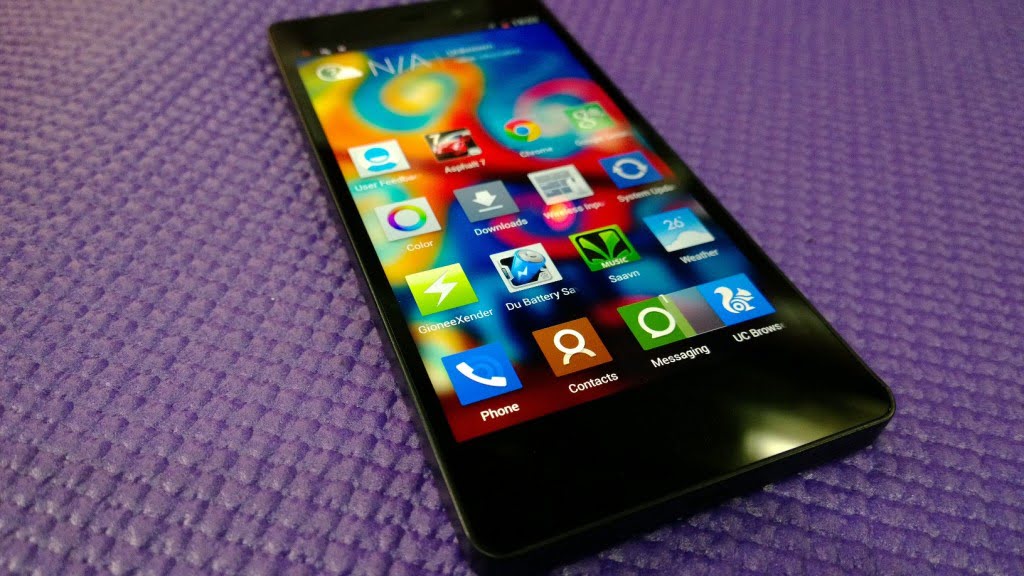 Quick Power Saving : To be used when in emergency and you want to save lot of battery. This quick mode turns of data usage, sync, connectivity like WiFi, Bluetooth and so on. It also limits the CPU usage. Good thing is that it runs in the background and limits everything that is capable of running in background.
Performance:
Overall the phone performance was satisfactory but when you open a lot of apps specially when you loads of tabs open , the phone stats acting up. This is an extreme condition which you will normally not encounter.
On regular usages, the app launches are fast except for the games which takes a lot of time. This straight forward points to the fact that anything which is heavy on graphics will shake this phone up.
Camera:
The daylight pictures taken from E6 came out very nice for this price range. They were not only clear but also captured lot of details when macro snaps were taken. The colors are natural, edges are sharp.
E6 did well during day light but it not that great when it comes to low light. The pictures taken with Flash On turned out to be over exposed while one without it had lot of grains i.e. not clear.  Also to notice that images taken in day light but have shady areas turns out to be blurred.  Mounted with a 13 MP rear camera and 5 MP front camera, E6 does a decent job for most of the cases.
Battery Life:
The phone lasted for 9 to 10 hours on an average when used over 3G and WiFi. This includes usage like Twitter, Facebook,  WhatsApp and games like Asphalt 7 Heat. Overall its satisfactory because it's almost the same as any other Android phone in the same price range.
I also tested the phone with auto brightness and screen display on for 2-3 hours and battery drain was 25% .While when kept the screen turned off, the battery drain was 10%.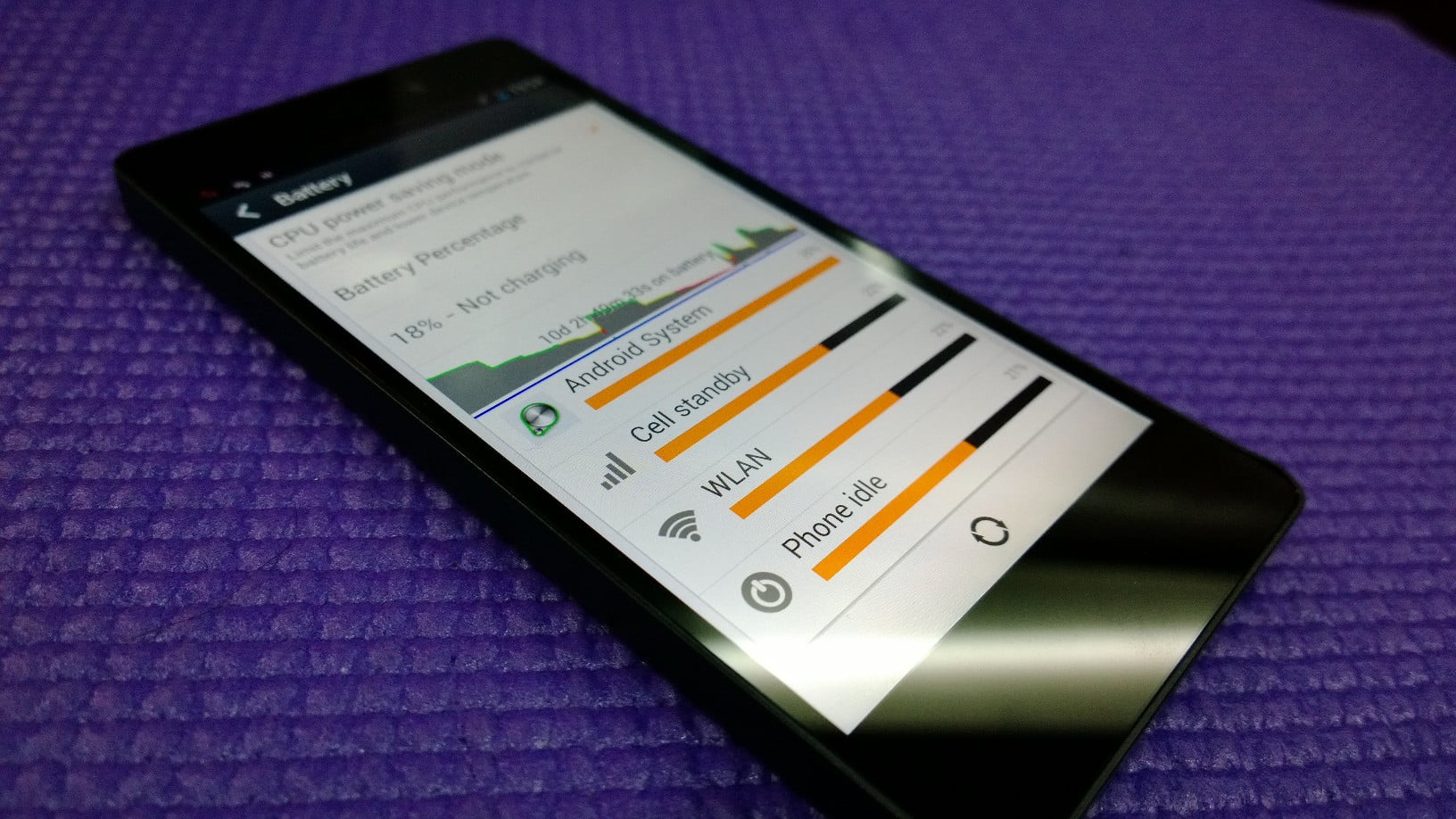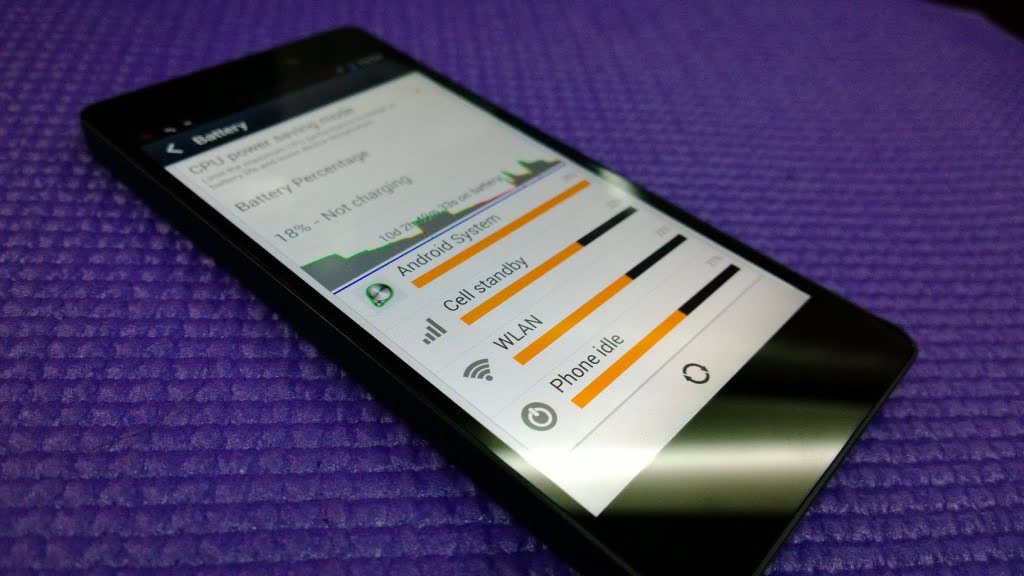 Gaming:
This is one place most of you are going to get disappointed big time. E6 is not a gaming device and it seems it was never built for gaming. Now when I say its not gaming device I mean it cannot run high-end games like Asphalt 7 heat which are like standards for any phone to pass through the test.
Not only the game load was terribly slow, the game play lagged heavily and there was lot of frame skip. The real pain was that you could not drive properly because of the lag and will miss turns, hit the corners and wreck. Even the response after the wreck was damn slow.
So if you are looking for gaming device, E6 should not be your choice.
Music:
This is yet another disappointing but I would less it pass but trust me users will expect more than E6 can do with music and its speakers. E6 is trying to make a difference by putting up DTS 3D Surround Sound on board which does sound good to ears but there is a huge drawback that's showing up. The overall all sound of the audio drops by a large margin.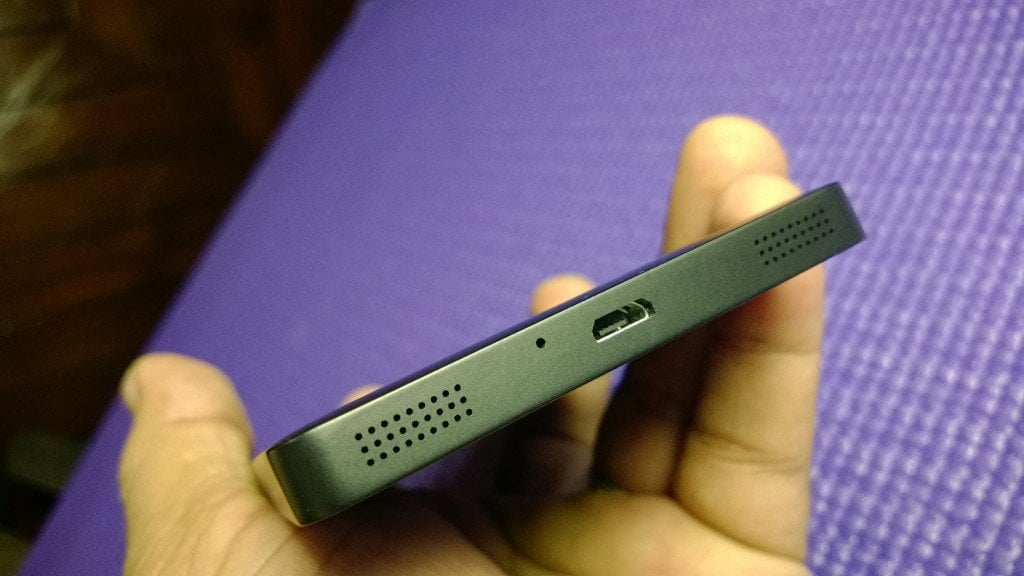 Even at full volume and using headphones, the audio for some reason feel like stuck at 50% which will leave most of the users thirsty for better audio. When used on speaker, the audio felt like it was trying to get out of the speaker. The audio was not at all clear and bass was terrible.
So here is the deal now, if you are looking for a 3D surround sound with delivers low volume, this will work out but if you want loud music, this is not the phone for you.
Value for Money:

E6 is priced at 22.5K which in my terms is bit high after testing the phone. There are two major problems which will disappoint some of you, Gamers and Music Lovers. The phone did not act up to the mark in both cases.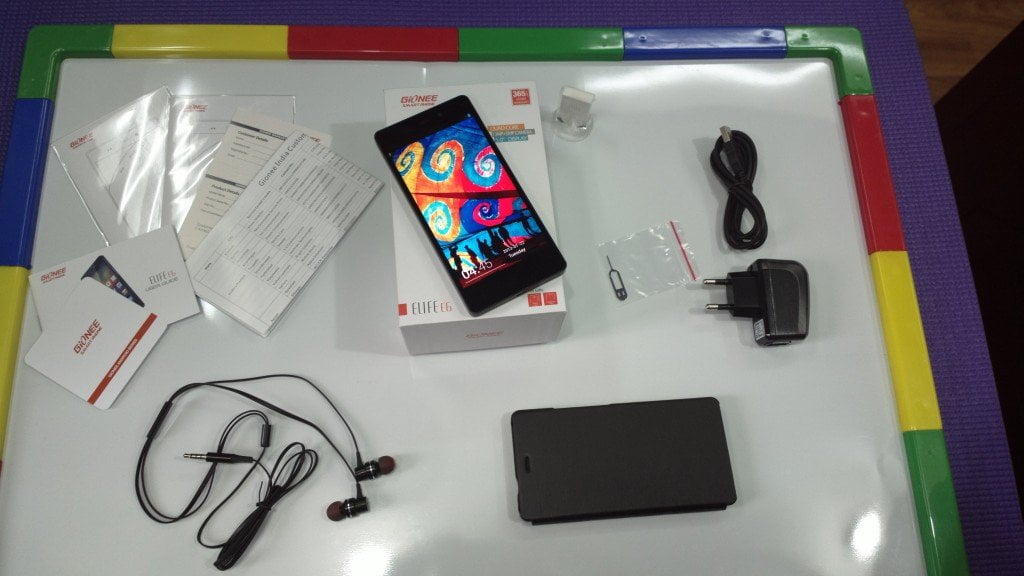 Looking at the brighter side, the phone does offer excellent display and build quality which you wont find in the latest phones which are priced similar. The phone also comes with quality earphones, screen guard and a case which can be easily priced to 2K in the market.
Another competition the phone has to face is against the previous released phone like Nexus 4 which is now priced around the same price of E6 and IMO Nexus 4 hardware and performance will turn out to be better.
That said, the phone should be priced at 17K to 18K for it to be successful. To what I have heard, previous version of Gionee E3 and E5 has done well in the market but for E6, the price has to be set right.
[wp-review]