Gionee, one of the China's top Mobile company, launched E6 Smartphone yesterday and we got to know a lot about the company and the device. In this post I am sharing more about the company and details of the device as its important for first time buyers to know.
Few Facts we came to know about Gionee:
Keeping in mind the Indian perspective, China Mobiles have  a bad reputation in India and they are mostly known for making low quality phone which is more like use and throw. Gionee is trying to change that impression by launching quality products with good build and backed by their service centers. They did launch E3 sometimes back and they are doing pretty well in certain market areas of India, Mumbai is an excellent example of that.
They have Regional Import Partners in place to make sure the devices built-in China come to India without a problem.
1800+ in shop promoters.
6k Retail counters of which 1K is branded.
250 plus service centers in place for customers who get into trouble with their handset.
All the service center and call center are Company Operated and Company Owned.
Spare parts are in stock so customers don't have to wait for long.
They have a 99.7 percent pass rate for devices in factory.
First Impression of Gionee E6
I have used a couple of Android phones if not a lot but looking at E6 and using it for a couple of minutes, the build quality of the phone really impresses me a lot. Most of the Android phone in this price segment carry a plastic body which aren't that strong. Now even though Gionee is using a plastic body but the unibody factor and design will make sure to amaze lots of people out there.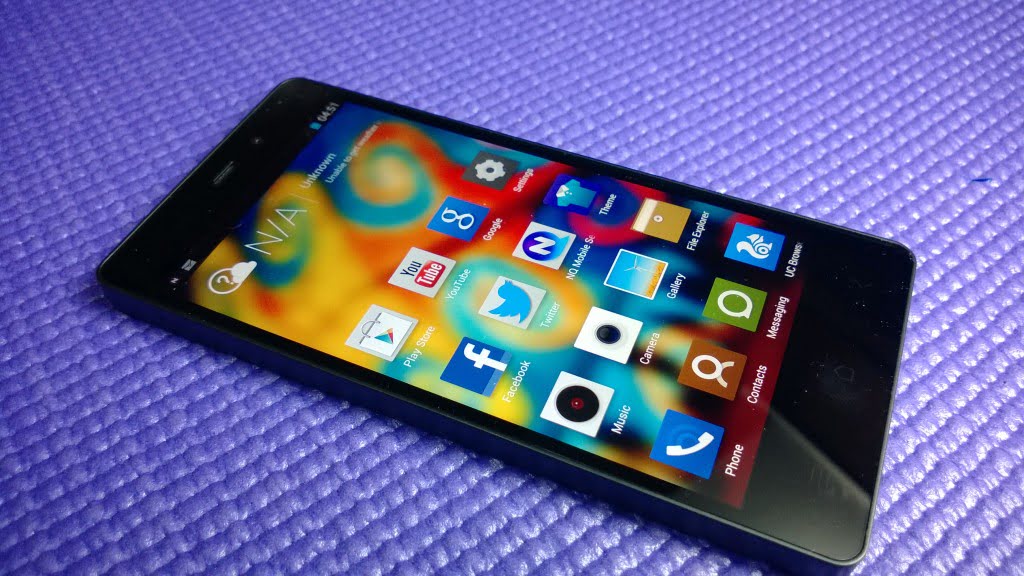 The design of the E6 follows the latest trending Flat Design which also reflects in the Android UI rolled into the device. Even thought its build pretty strong, the phone does not add weight making it easy to carry.
Come to specs, the phone has packed in quiet a hardware. A quad-core processor, 2GB of RAM, 32 Gb of storage space, Full HD Display, IPS, 2000 mAh of battery power and DTS 3D Surround Sound. It is also enabled with Bluetooth 4.0 which will let you connect with accessories which work on low power. All the sensors i.e. Proximity sensor, G-sensor, E-Compass, Gyroscope Sensor, Light Sensor are available.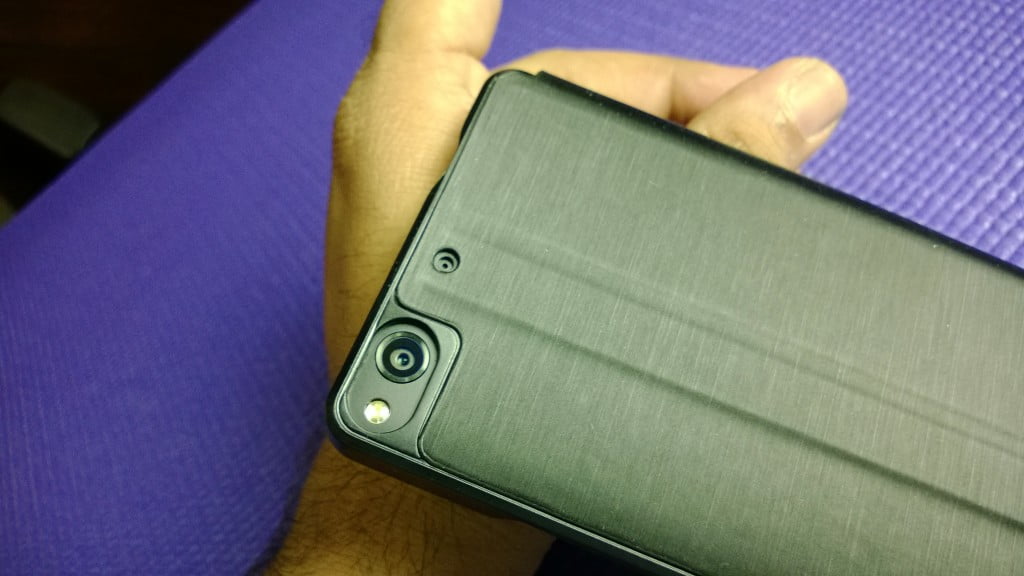 For camera lovers, the phone houses a 13 MP rear camera and a 5 MP front camera with full HD support.
Though we are yet to test the overall performance of the phone and that's what actually matter, the first impressions are positive and we hope it remains the same. We will be back with a detailed review around next week. Till then check out the unboxing of E6
Gallery : Box Packing and Content
The box pack contains more than what you expect. Apart from regular charger, data cable and earphones, it also has a Case and two screen guard in place which many of our Indian customers tend to buy and thus saving you money when you get an E6.
Best part is that there is no compromise on the quality of any of the content in the packing. The case is well done with matt finish and matches with the colour of the phone. The case makes sure all the edges are covered avoiding accidental falls to be a night mare.