Gionee launched S 5.5, the worlds slimmest phone, extending its phone catalogue into stylish segment. I tested the phone for over 2 weeks and the results are exciting.
While you can read the in-depth review, do check out the video review as well to see how the phone looks like and the overall experience.
Brief Specification
Processor:
Octa-core 1.7 GHz Cortex-A7 and
GPU Mali-450MP4
Display: Super AMOLED capacitive touchscreen,
1080P, 5.0 inches (~441 ppi pixel density)
Memory:
16 GB internal storage with  2 GB RAM
Connectivity:
Bluetooth 4.0, microUSB, OTG aka USB on the GO
Camera:
13 MP, LED Flash, Autofocus rear camera and 5 MP front camera. Video recording at 1080P
Sensors: Accelerometer, gyro, proximity, compass
Battery: Non-removable Li-Ion 2300 mAh battery
OS : Amigo OS 2.0, Android 4.2
Build Quality
Owing to the fact that it was the slimmest smart phone in the world, when announced, no compromise has been made with its build quality.
The Phone: 
It feels strong and premium without any fear of it getting broken all the time. If you take a look at the edges of the phone, you will notice that good quality material has been used to give it strong protection from accidental hits.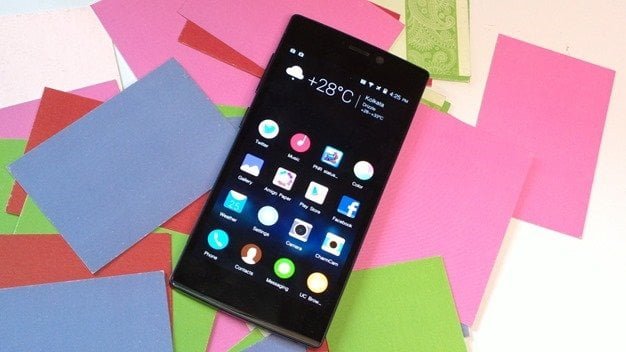 The lower side of the edge is tapered at en angle which gives better grip as it follows the line of your palm. The rear portion of the screen is big time finger print magnet but you can clean it quickly because of smooth finish.
The Earphones:
The in-ear earphones are of amazing build quality. They are ergonomic, wires are flat ribbons so they don't tangle much and you can use them for receiving calls.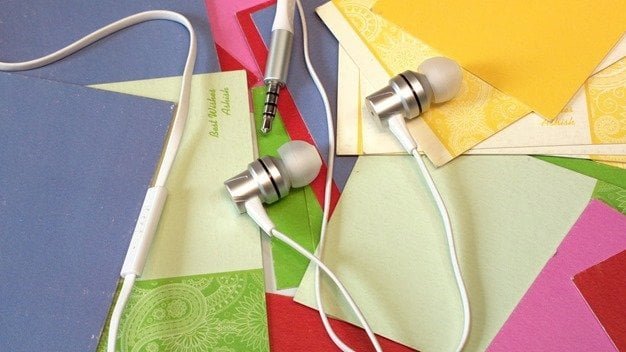 Screen Guard and Phone Case
the package comes with 4 screensavers quality horizontal flip case which can hold your phone quiet nicely. The case has some sort of glue on one of its side over which your phone can stick so tight that it would never fall out of it. You can take it off with a bit of force.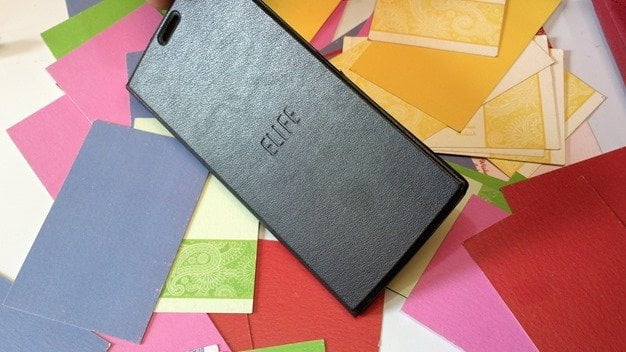 Experience using the Buttons:
For some reason, Gionee decided to change the position of buttons from right to left. Since most of use are used to right handed, new buyers will have to get used to.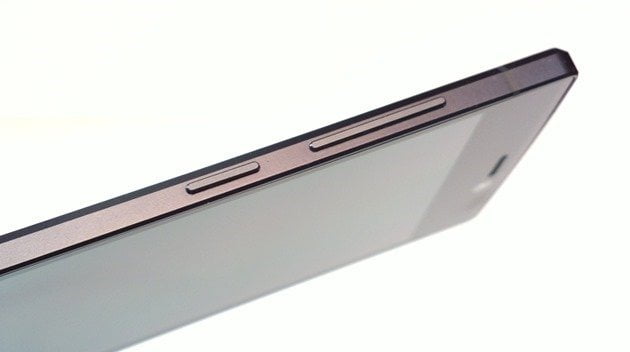 The case that comes with the packaging are carved out according to button positions. So if you are using it along with it, it will be comfortable.
The buttons are thin but give a great feedback and you wont miss them anytime.
Display & Screen Quality
Combined with AMIGO 2.0 UI, the phone gives an amazing Full HD viewing experience (441 ppi) on the super AMOLED capacitive touchscreen.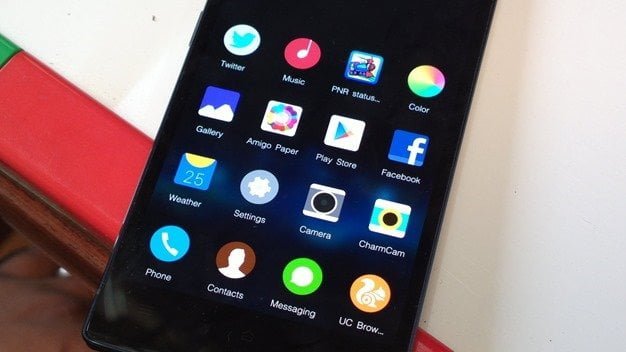 The phone houses a 5.0 inch screen which is smooth to use. I have used it for long periods and there is no hit and miss using the touch. Though on edges you might feel a bit of resistant because of the pointy edges.
Camera:
The 13 megapixel rear camera is great during sunlight, specially the macro where the autofocus feature helps.The colors look natural and there is no oversampling being done both on hardware and the software side.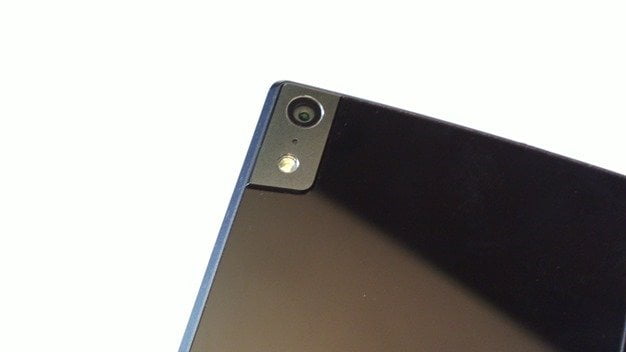 The camera comes with HDR, Auto Focus, Capture Mode and Self Timer. However there is no control on exposure, brightness and others to make out best of the camera.
Two things I liked most in the camera section. One, it allows me to control the size of the picture and you can use volume keys to control zoom.
Battery:
The phone lasts for 24 hrs. easily on 3G and Wi-Fi combined. I had used it while traveling and drain wasn't much during that. The 2300 mAh battery is more than enough for a day survival but I would warn that if you are  game freak, battery drain would be obviously higher.
Gaming Performance
Its fest to eyes to play games on Full HD screen. I played Asphalt 8 : Airborne for long hours and the performance and experience was damn good.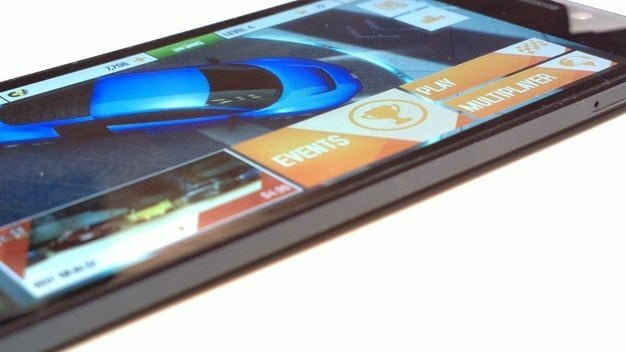 The colors don't change as you change the viewing angle during the game and no lags during wrecking makes sure of a smooth experience. However, there is a huge drawback which needs attention.
The phone heats up a lot in few minutes of game play. In fact it heats up at many other instances like when using maps.
Music Experience:
On Speaker: The speakers are located on the rear which delivers "ok" music experience. While its loud, if you play it on full volume expect the audio to degrade a bit. You will be able to use equalizers using any decent music player or using the one packed in the default music player.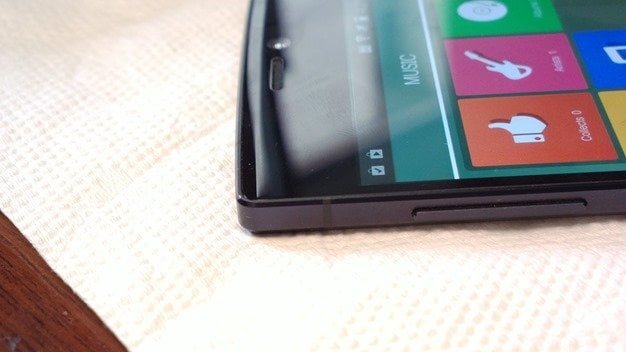 Using Earphones: I have no complaints here. It comes with an excellent build quality, confortable in-ear earphones which delivers smooth music. Some of you may find the volume to be a little low but trust me you don't want high volume for so long.
OTG Support or USB on The Go
The phone package includes an OTG cable to which you can connect a USB drive and then connect it with your phone.
You will be able to explore the content of the USB right away on your phone. This gives you option to carry all your music, videos and images or any connect one in random.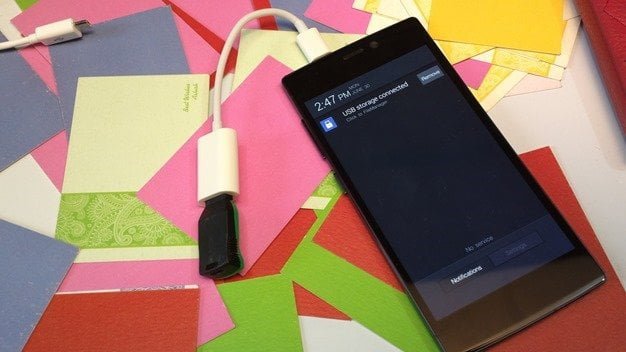 Amigo UI
All the Android Gionee phones  come with a custom UI, Amigo. While many of us had lot of compliant about the interface when using E6 and E7, I personally had no issues with it except that I miss the App drawer as all the apps are right on the screen.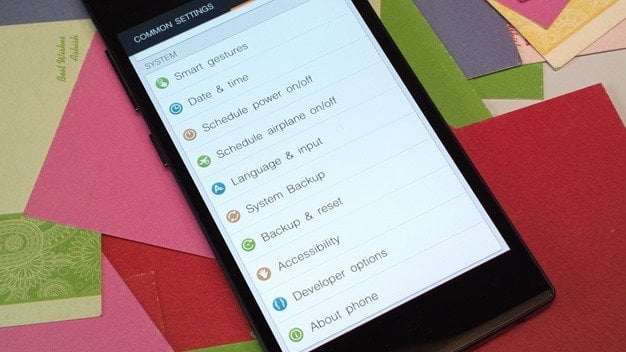 However, I would like to hear more from your side on this.
Conclusion:
You have to give it to Gionee for its quality of product and what comes with the box. Its complete value for money phone and you won't be disappointed. Its priced at Rs 21K and its quite a decent phone at this price if Android is your choice.If you prefer style and want a phone which weighs less, pickup Gionee S 5.5
[wp-review]