Creating shortcuts, using keyboard and avoiding mouse is one of the habits of Power Keyboard user. In fact they would love to do so much with their keyboard they can hate you for using the mouse and Global Command is a perfect advance shortcut and hot key management application.
This application can be configured to send a predefined text to any application which accepts input or just ask your iTunes to pause for some time by pressing keys as simple as $it in sequence.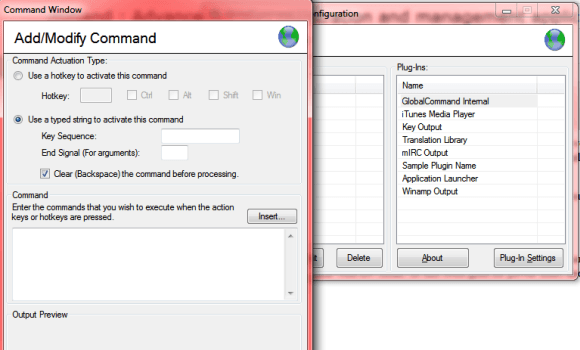 It works with any application and has special plugins for iTunes, translation, mIRC,application launcher and winamp output. It gives a power user's finger to control the computer with few clicks. So this tools goes for power users and for users who can understand a bit of manipulation of keys.
Learn more about this tool here and download it from here