Looks like Speed is one of the major factors with Google, like QR Barcodes, and Speed Tracer is another example after Speed Analysis was introduced in Google Webmaster tools.
Speed Tracer analyzes all the elements of your webpage and reports problem cause by CSS, DOM, Painting, Javascripts, XML Http Callbacks etc.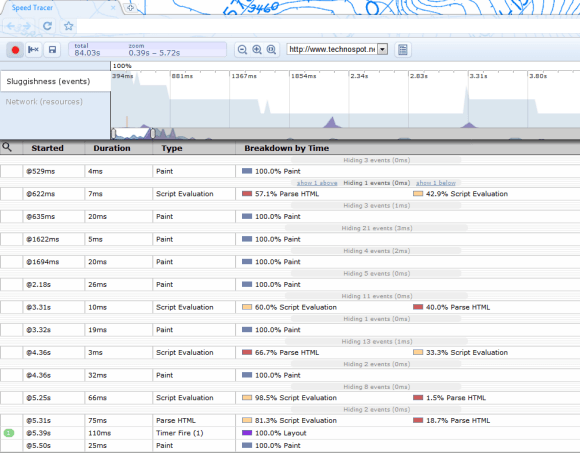 In order to use this chrome extension you will need install the Google Chrome Developer Channel version of Google Chrome and add –enable-extension-timeline-api in Properties -> Target section of Chrome. After you are done this, launch chrome and load a webpage and hit the green speed button near the address bar.
You can understand and learn more about Speed Tracer extension for google chrome by watching the video here.
Download Speed Tracer for Google Chrome