Google released another interesting tool which makes it easy for users who just love to browse keep finding new content related to what they are reading which can be anything from Posts, News Images, Maps or even videos.  It is called as Google Related. I call it Stumbleupon with power of G+ because it lets you discover new content without doing much except that you do not have random button to get new post which makes it less of toolbar and more of smart discovery machine.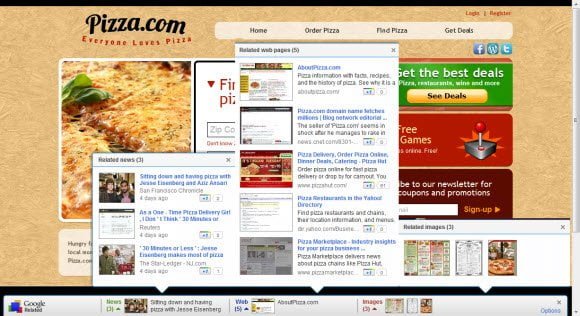 Another interesting thing which is all over the related stuff it shows is the Google Plus Button for every content. So any video which you see or any post which is mentioned has a Google Plus button which when you hit, gives the Google Plus Score to the content.
The Big Question : Why Did Google Needed Related ?
Google wanted to give Google Plus Button a big push. Though most of the websites do have this button with other million buttons but this will help Google  get the Google Plus Influence even to websites which did not implement.
Google Recently shutdown the related plugin for websites which was a great way to find related content but then it was limited to the website itself hence users might have limited options.
Google Craze for Speed:  Google is already pushing hard for websites to load fasterand if you are using Chrome, You might be already seeing that when you search to go websites and find it usually loaded instantly.

Since they show some set of related content, They can create score for each by understand which related content is clicked more.
Secondly, These scores will be helpful in Google Search to predict which pages are likely to be clicked and hence per-loading can be predicted with more accuracy.

More Accurate Search Result : This will also help Google to add more accuracy to their search result if the users search less for queries again and again because they are able to find content using Google Related and then make less search.  Another way of saying this is Google Related will help users to find answer and hence search might include it as a score.
I had used it for couple of hours and I do love to use because it displays more related and accurate content than anything else. So possibly if you are looking around for answers, this is going to help you a lot.