Google TV has officially launched an iOS app for iPhone, which works on iPad also, to remote control Google TV right.  The best part of this app is you can make search using voice and has back lights best suited when used at night.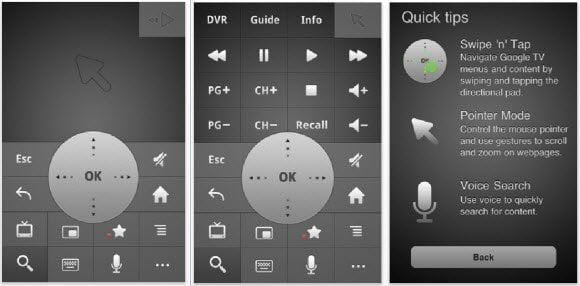 Another Geeky thing is and if you have multiple iphone or iPad each of them can have this app to control the TV. So this means you cannot just run away with the remote while your kids cannot change the channel anymore and means you will never know who is changing the channel, Now that's kinda evil.
Below is a video on how it looks on an android Device and is same on iPhone.
You will have to connect to your Google Tv using the IP address if it cannot automatically detect it. This might happen to users who are either behind firewall or have some secured network settings for your WiFi.
There is one thing I really wish the app had been remote view, such as if I want to watch one channel and my son another, we could have done it on our iPad and my parents would have done it on the TV. But I guess there is a business idea there. Till then Download Google Tv app from iTunes. Via Google TV Blog