YouTube has added a nice check box right next to "Link to this video" which creates a HD video URL of that YouTube video. This appears when you click on Share button.  All it does is add  ?hd=1 at the end of the url which means if you want to watch a video in HD all you need is add ?hd=1 at the end. This will work only if an HD version is available.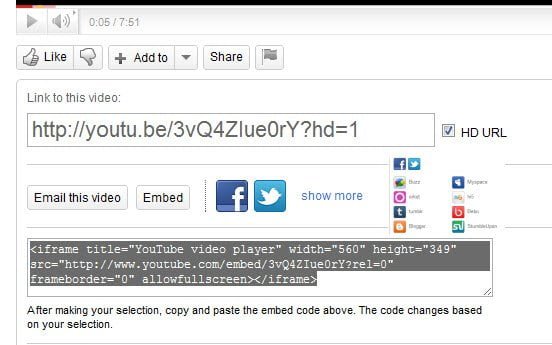 Apart from this, YouTube also have recently added lot of support for sharing videos across the social media sites, specially on Facebook and Twitter which are the primary focus.
Embedding a code is also lot easier now. All you need is select embed and choose which options can be included. Another important feature of embed is that it remembers the video size you have selected before so you dont have to change every time you want to copy. However if you check the HD URL checkbox it doesn't change the embedded code to HD.
If you do watch lot of videos, you can share the videos to Twitter, Facebook, Orkut quickly if you add them to your account. This can be done by signing into your YouTube account and then add accounts into Activity Sharing.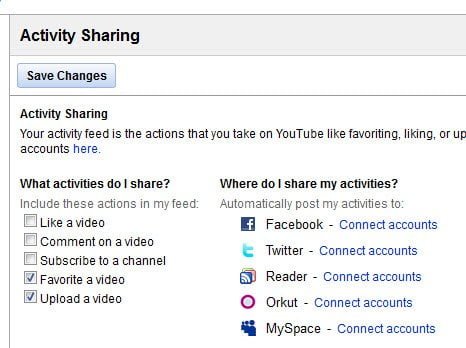 Done forget to checkout our exclusive collection of YouTube tools to make your experience even better.