Continuing our discussion on Saving battery and running laptop for a longer time, This post we will take a look at the aspect on How do we use our laptop while its running on battery. You can use this tips not only when you travel but also when there is lack of power  or any situation when your battery life is precious for you.
So the question goes to you, what you do on laptop when you are running on battery like when you are travelling in Train or sitting on Coffee Centre.
When asked 15 people randomly online, there were the common answers: –
Listen to Music.
Play Games.
Transfer movies, songs from people they meet during travel.
Check Mails using Wireless USB.
Read Documents, Prepare Office work, Plan Schedule etc.
Just keep it on even if they don't use it.
And people who complained of faster battery drain where the people who fall in top 3 usage categories and it's not surprising.
It's understood that if you are playing music or games it uses more of your computer hardware like speakers and re paints your screen when you play games. Both of them take more power when compared to a person who is just reading a document or doing some typing work. However we normally fail to realize this and complain quality of laptop battery is not that good.
So what should we do now?
There is nothing much you can do if you are playing songs or watching movie on DVD or playing high end games. Those are meant to consume power. So instead let us categorize people according to purpose they use the laptop.
Using for Movie / Music and Fun: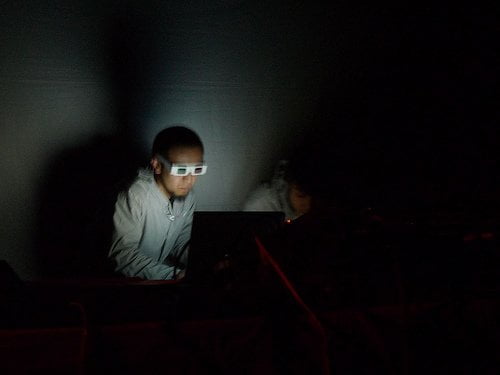 Use ear phones instead of laptop Speakers
If you are only listening to songs, turn down the lid or turn of the display of monitor.
If you are watching movie don't use DVD Player. Make sure you have it copied and run it from hard drive.
Watch movie in Dark if you can. This way you can even watch the movie properly in low brightness and save energy.
Using for Work:
Turn Speakers off.
Shutdown or exit all the applications which you are not using.
You can even disable themes and switch to classic mode.
Turn of Unnecessary messenger services or chat unless required. Else use invisible mode. This will not do much to save battery but it will save your time in doing unnecessary things and in turn saving battery for you.
In General / Common to all
Turn of all your hardware that's not being used. Specially WIFI and Bluetooth
Remove any extra USB devices.
Instead of doing a shut down, Hibernate Makes more sense.
Don't restart your computer more often. Only if you know that you will not be using it for 3-4 hrs turning off makes sense.
Optimize your Windows to remove unnecessary start-up applications.
Turn off your Virus Scan Schedule or any scheduled process unless and until required.
There are couple of more points which can be added and the best people to ask would be you ? What else you do save your battery life to run your laptop longer ?  Whats your tip ?
Index :