Saving battery and run your laptop longer do need some precautions and using habits which we had talked while discussing on
In this post we will discuss on How you can use different tools and indicators to better power management your laptop and indicators which will help you in tracking battery life.
( Regularly Update list )

Trouble Shooting laptop battery power consumption
Laptop Battery level indicators and notifiers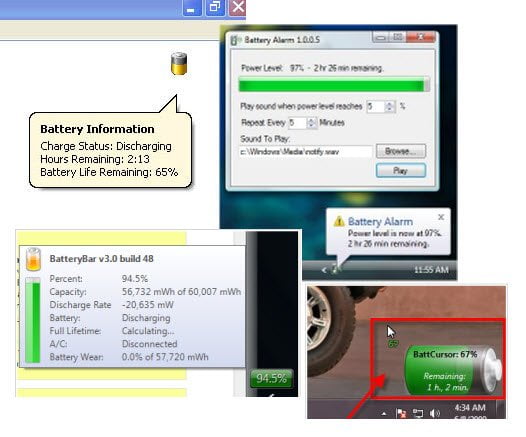 More Power Profile Creators
I would suggest you to bookmark this page so you can always find new tools and tips for saving battery power and make laptop batteries last longer. Feel free to suggest more tools you are already using it.
Index :