Many a time it is tiring to explain a place to your friend when you want to either meet him up at a cafe or want to show him something new and all you had though it would have been better if you would have picked him up.
Simple Guide too is an excellent solution which allows you to guide your friend to any place using the combination of Google's Street Map View and Google maps. This application opens a two view for you. One which shows the Google maps and second the same place which you choose in Google Maps in Street map view i.e. you can see the roads, lanes and crossings in that.
You can start by selecting a place and then create a guide for it. Once done now you can invite your friend to the same view. As you change place on map or change views in the street view, your friend will see the same which will give him clear-cut idea where he needs to come.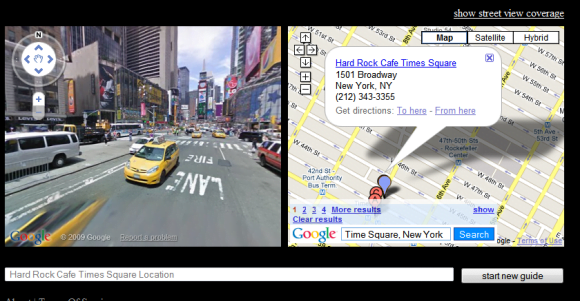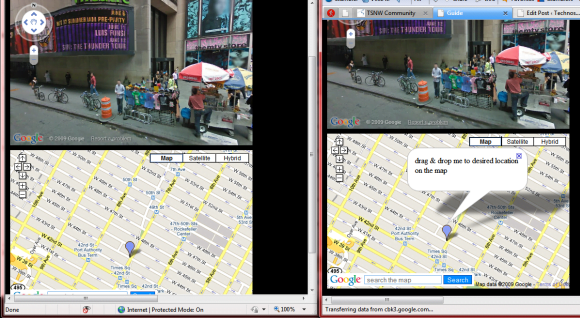 Here is the list of features :
Integrated Google Maps and Google's Street View.
Allows 3 people to see the same screen i.e. this is like broadcasting.
Integrated with a chat server which helps you use microphone, webcam and even remote machine access for advance help.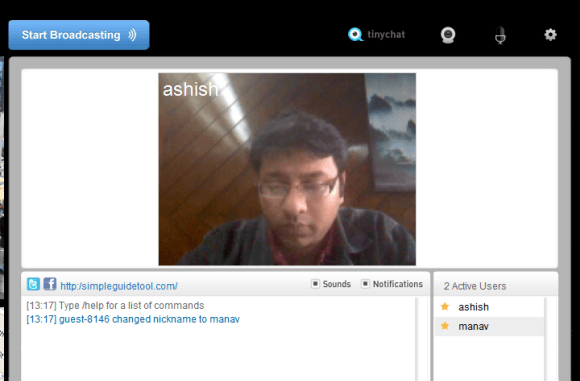 However this is limited by availability of Street View in any country or city but if you are in US this is something which you should tell your friends and ask them to explain using this. Check Out Simple Guide Tool