I have used lot of portable speakers, right from TYLT's Tunz to Nokia's and they all re good at what they do and even in terms of portability but if you are looking for a speaker which you can just carry in your small purse and stick it anywhere you want like a back of a taxi seat or right on your glass table, Gum Rock Speakers is what you should consider taking a look at.
These are portable Bluetooth speaker, sized almost like a small ball and  with a built-in suction stand which lets it stick to almost on any surface except on clothes. So you can just bump it over on a glass table or wooden door or even under your table and surprise everybody on where the speakers are. They also get well behind a tablet or iPad and turn itself into a portable stand if you wish for it.
I found this a great companion for my Nexus 7 as the volume of it is slow but with this speaker connected and stuck in the back, it turns the whole experience different. Its like now I can enjoy watching movie without a heavy headphone and don't have to hold the tablet either.
Build Quality:
The speakers are wrapped around with a rubbery material which is flexible enough. You would know that because the charging port and on/off switch is tucked inside with a rubbery opening. That said, I had used these speakers since a month and there is wear and tear, specially the flap which covers the port.
The sucks stand work instantly and its been working like that since one month. If you are wondering how long can it hold to any surface? that could be between 8 to 10 hours tops. As an example, I had it on my wooden door all night and 2 Hrs in the morning  after I got up. Now, because of the rubbery covering, it takes are of the speakers internals when it falls.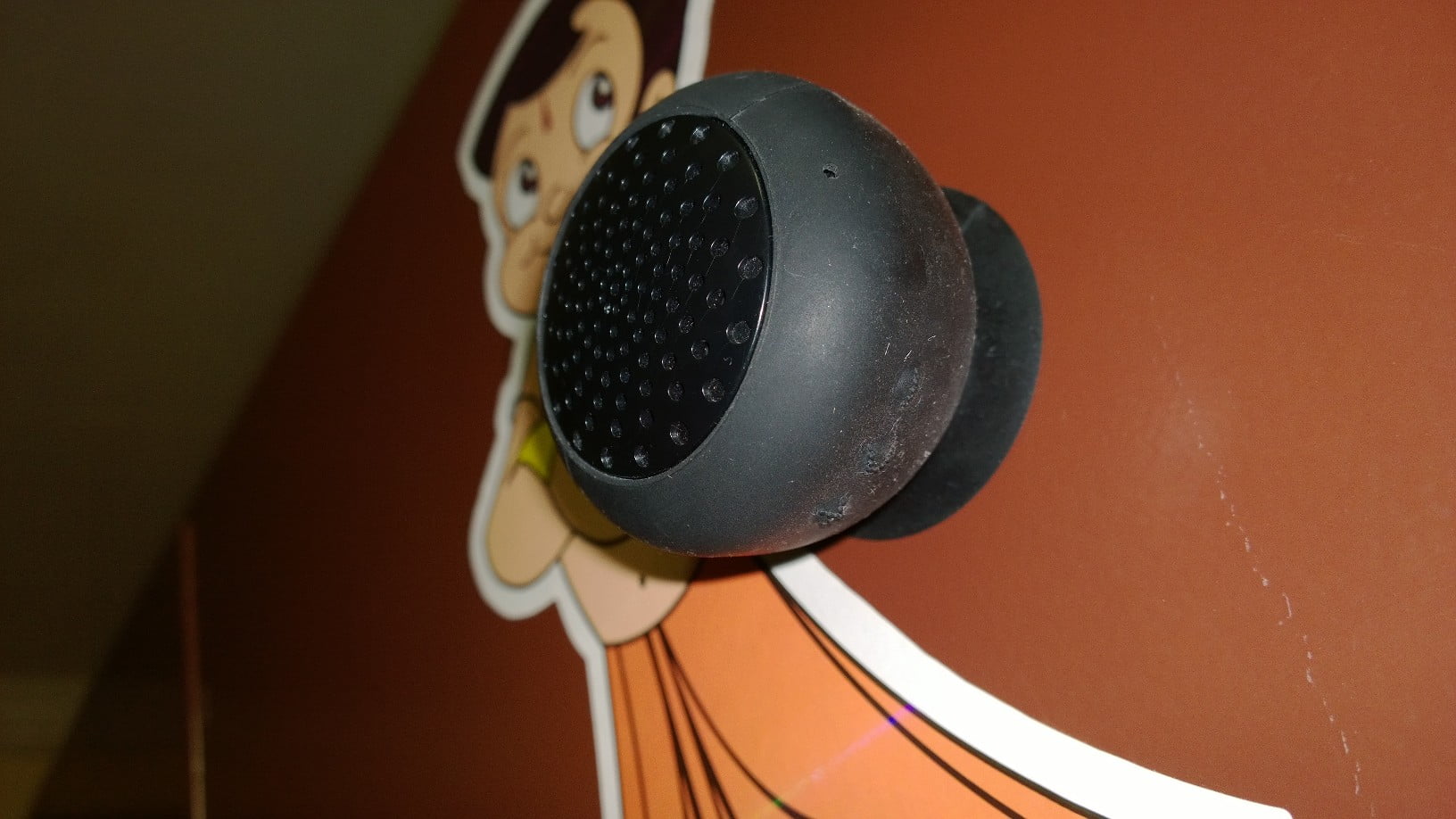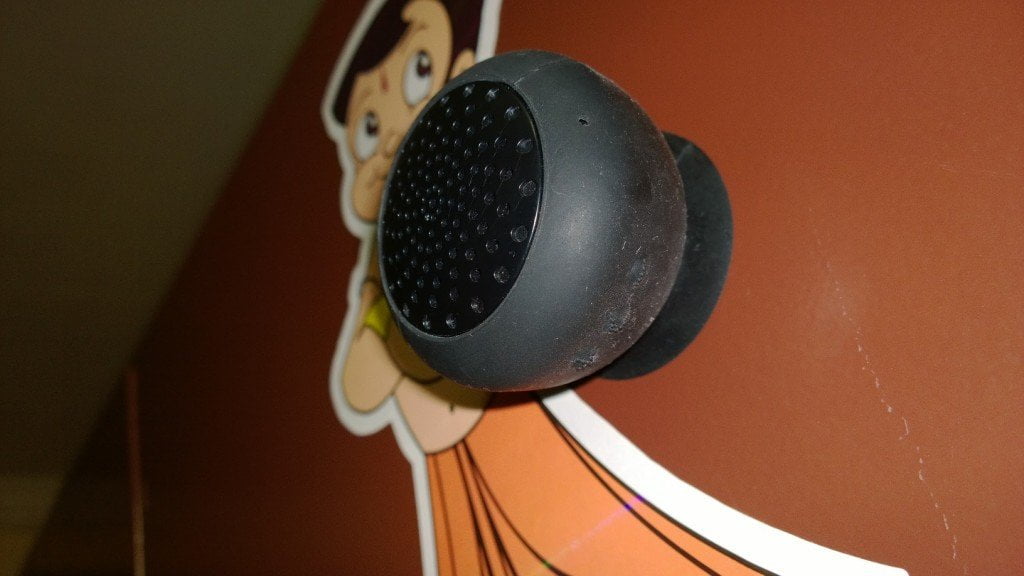 Also to note that the speakers are big dust magnet. So if you are using it in your car, clean it once a day anyways.
Battery Life:
This goes between 6 to 7 hours roughly when connected all the time. So if you are on a long drive and don't have great speakers in your car, give this a try. Or if you are calling your friends for a get together, these speakers can be a good source for some light music around. Now I am sure you aren't going to listen to the songs for that long, which makes it work for 2 days easy, if 3 hours is an average listening music time.
Sound Quality:
The speakers are pretty loud and they wont disappoint you but then again you cannot compare it with high quality speakers. They are good enough for clear audio and high volume if our device doesn't deliver that. One thing which I really liked about the quality of the speakers is the BASS. They were outstanding.  There are manual controls to increase, decrease, pause and play which works with almost every one over Bluetooth.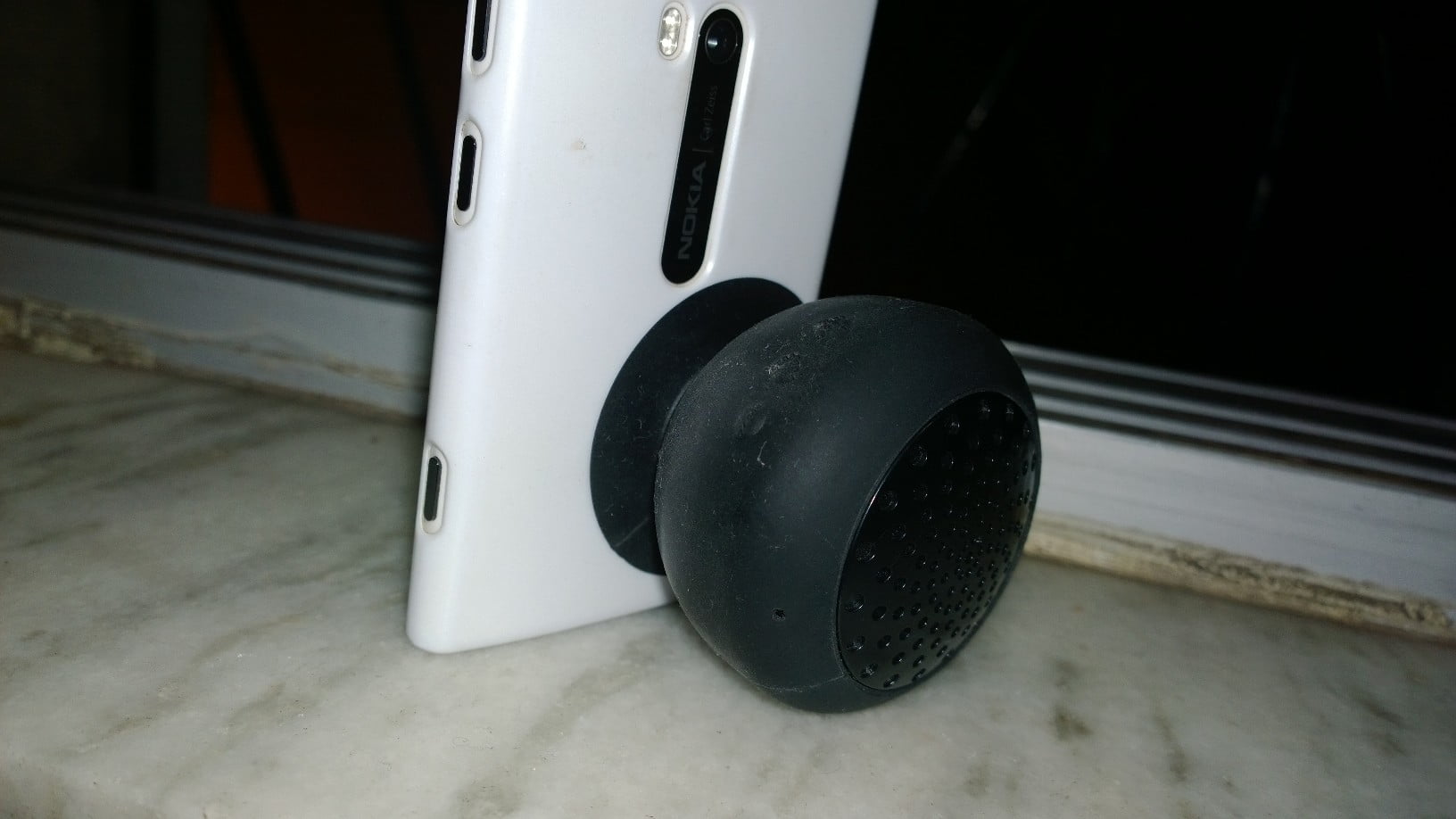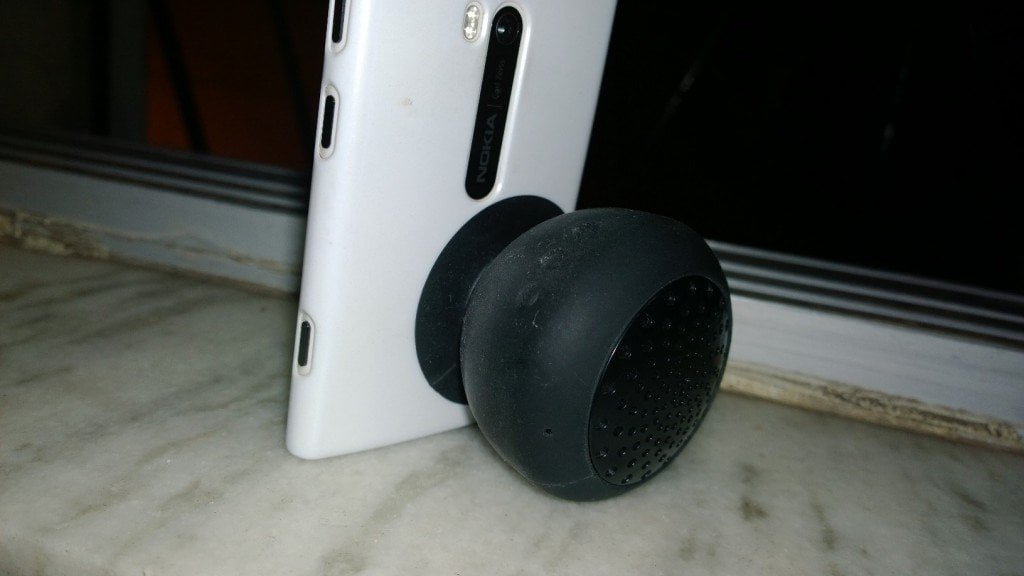 The speakers also come with an in-built microphone. This makes sure that when you connect your phone speakers, you will be able to receive calls. So just stick it on your cars dashboard and drive.
Value for Money:
The speakers cost around 28 USD which is pretty expensive but if you are looking for a portable solution which lasts long and can be used anywhere, this is still worth it. Also if you have a device which has pretty low volume for movies and music, it can help you improve it and also act as a stand. The speakers are good to buy but the price should have been around 20 USD which is a sweet spot for many.
You can go ahead and buy the speakers at Mobile Fun and take a look at their Bluetooth Speakers Section