Many a times it so happens that a scheduled google plus hangout with important people like Googlers are missed because you don't get notified about it. If that's the case then Hangout Canopy can track those hangouts by monitoring a user profile and when they start a hangout you get notified immediately. Useful for Hangouts with limited number of people.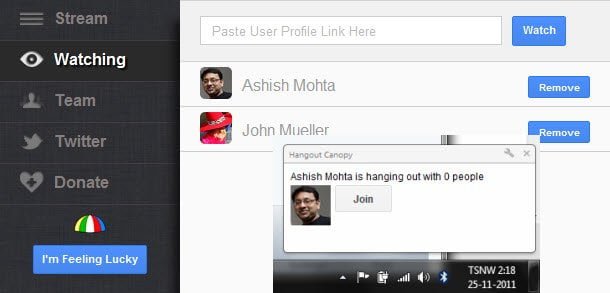 This is also useful if you are a hangout addict and always look around for useful discussions as it can search for on going hangouts around the world and take you directly to them so you can start your participation.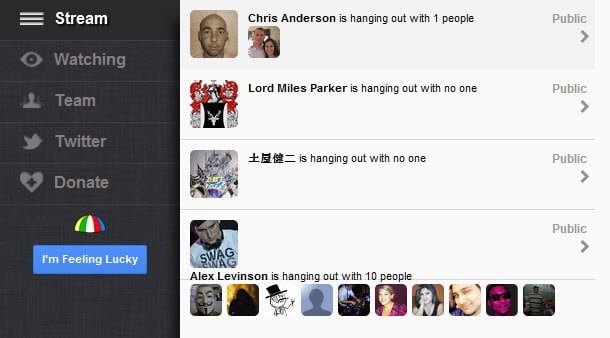 Features :
Displays Public and Limited hangouts as it happens. You can see the list of people who have joined and the total number.
Like Google Plus Icon, You can see the count of hangouts taking place around you which includes hangouts from your friends.
If somebody has planned a hangout at certain time, you can track his hangouts and get notified. You even get a Join Button so you can directly get in instead of visiting profile and then doing it.
You also have a I am Lucky button which can take you to a random hangout.
Stays on the Sidebar when you click on the canopy icon so it does not interrupt with your existing browsing experience.
How does this work ?
Once installed, it watches over your friends public activity and sends the list of hangouts to the Hangout Canopy Network and then your or anybody gets notified. However if any hangouts in your circle is not public, it is not send out to their servers but you get to know about those hangouts.