Browsing chrome history is bit of pain because of flat view arrangement. Though it is easy to search but still when you compare it to History Extension for Google Chrome the default chrome history gets boring.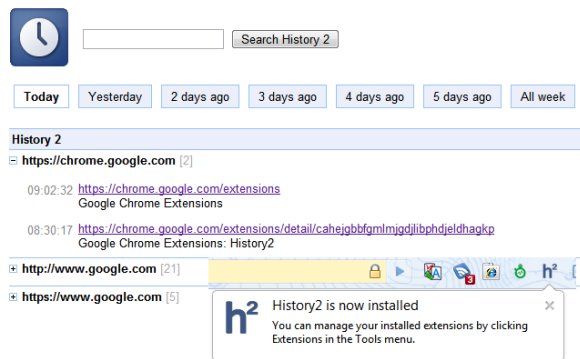 Features :
Sorted according to URL or domain.
Shows count of url
Tree based which lets you avoid long scroll.
Tab based browsing between yesterday, 2 days ago, 3 days ago and so on.
One particular feature you would love is the way it arranges the search. The search result are also tab based so if you don't find result in the selected tab switch to next time. So you can see according to each day how many times you had visited for a particular term or a url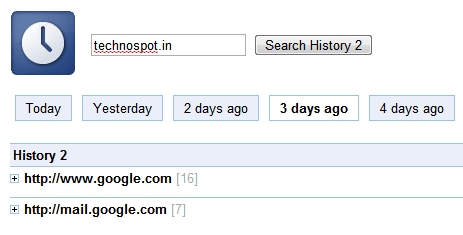 Download Chrome Extension History 2