Huawei has finally put up a good impression among Indian consumers with its new brand new devices Honor 4X and Honor 6 Plus. In this post, I am reviewing the budget phone, Honor 4X which is priced at Rs 10,499, a price which attracts a lot of Indian consumers. After using the device for almost 7-10 days now, I can say one thing for sure–this device definitely steams up the market–for the hardware, performance, camera and value for money the phone delivers. You will find notes here and there, where I will compare it with few devices like Yu Yureka and Redmi devices.
Video Review:
Design and Build:
The phone looks pretty good when it comes to design, and its beauty is engraved on the rear of it. The panel comes with excellent matte finish with pattern which will remind of you designs used in clothes. However, the panel when taken out feels very weak, and bends to great degree around its lock button. It holds the camera, LED flash in the rear, Buttons on the right which are very responsive. At the bottom, you have the cuts made for speaker and USB charging.  3.5 mm jack is left alone on the top. The phone is brick design with curved edges which is a common design pattern these days.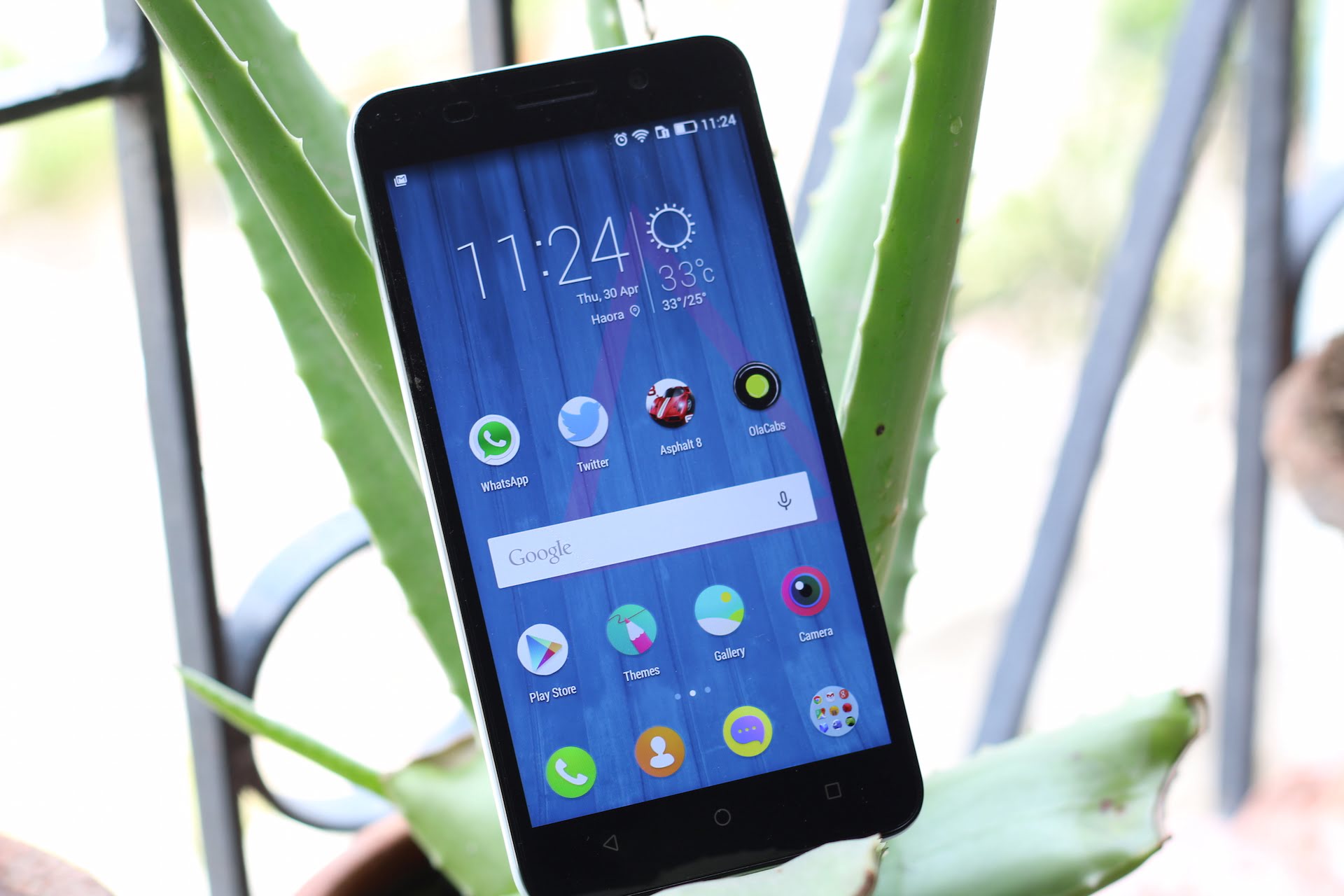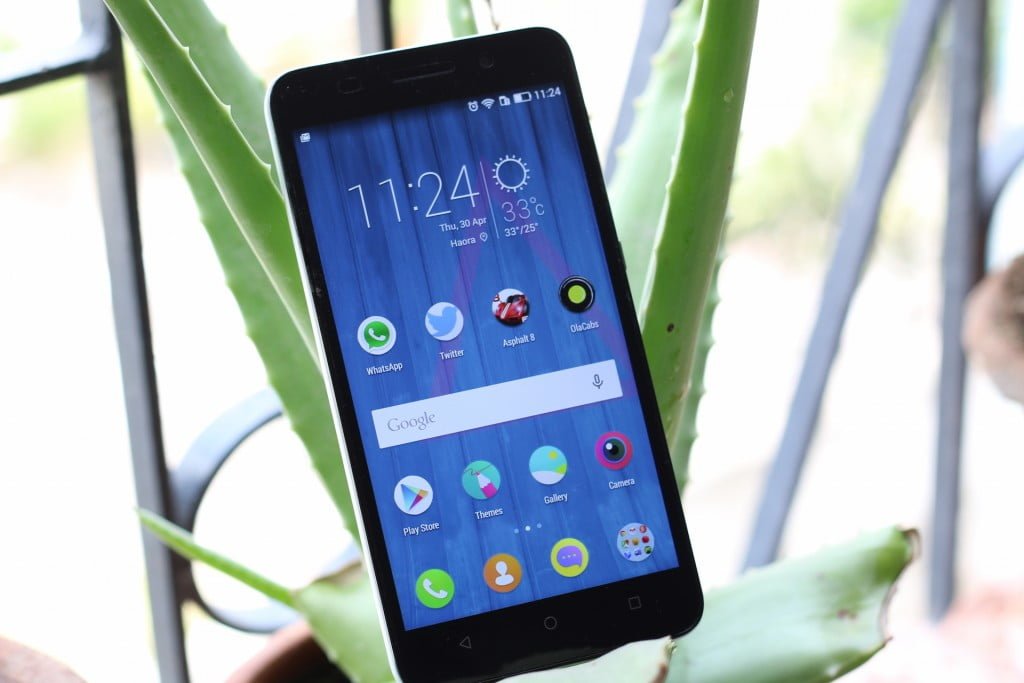 When it comes to the front, there are capacitive buttons at the bottom, which is in accordance with Lolliopop buttons, but they are not backlit which is annoying when you are in dark or low light. However, if I have compare it with Redmi, the design is much better.
Display & Touch
The phone sports a 5.5 inch 720P with 267ppi. The display is sharp, colours look nice, specially for text and games. While I have experienced a lot of IPS display, thankfully the viewing angles are great in Honor 4X. When it comes to sunlight readability, make sure to keep the brightness high. I use a Windows Phone primarily and miss the Clear Black tech. Touch and Swiping experience is great on the phone without any hiccups and lags.
Emotion UI.
The phone comes pre-loaded with Huawei's custom ROM named as Emotion UI. Currently its on version 3.0, and delivers a lot of customisation for its consumers to make it stand out of the stock Android. The ROM is built on top of Android 4.4 KitKat.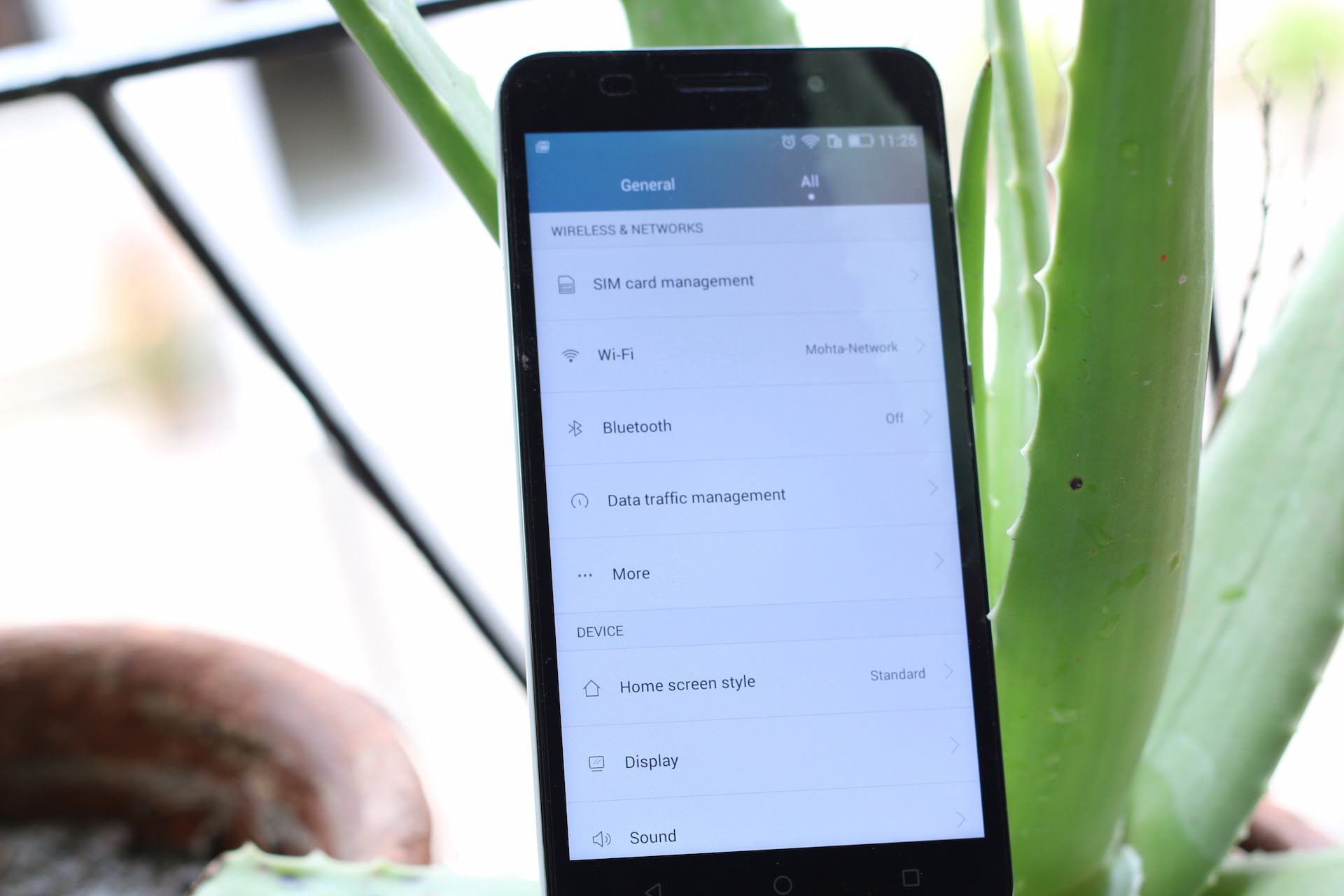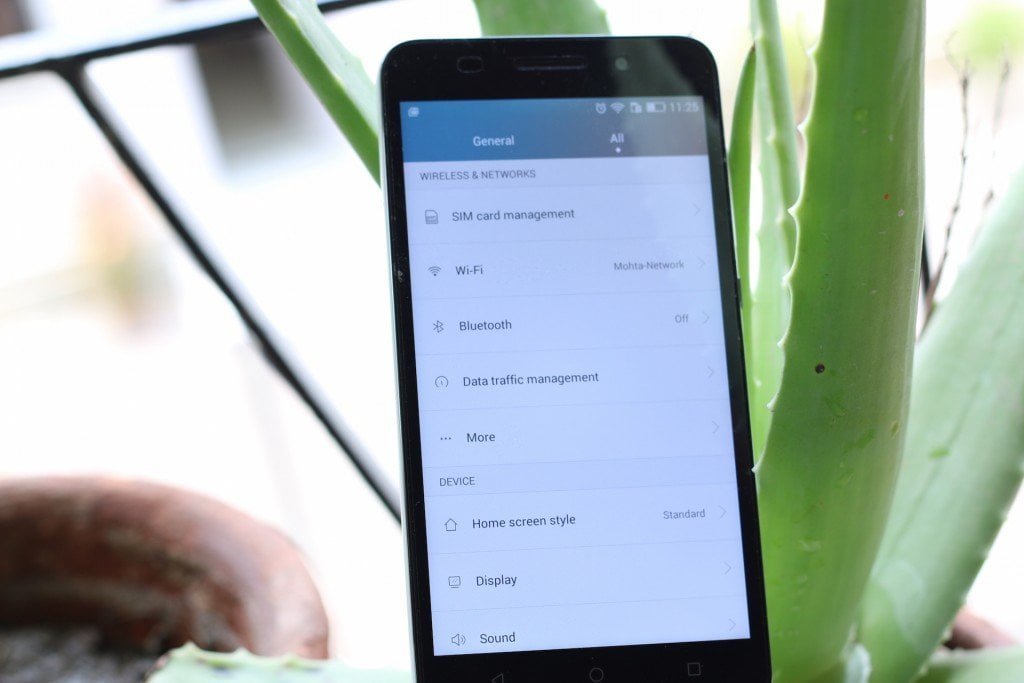 As you unlock the phone, the first thing you see is what I will call "Lock Widget" which has automatically changing wallpaper, displays time, gives you quick access to camera  and direct option to manage your music i.e. Play, Pause, Next, Share. You also have shortcut to couple of apps that you can configure.  These themes are part of their online subscription which brings in lot of new wallpapers.
The notification centre, which you can view by sliding from top to bottom, has two taps. The first tab displays all the notification beautifully like a timeline with date and time, while the Shortcuts tab is quickly access some of the settings.
There are many other customisation available:
Smart Assistance : One hand UI, Suspend button,  Smart Cover, Smart Headset Control and Touch disable mode for keeping off the accidental touch when in pocket.
Motion Control : Flip to mute,  Shake, Cover Screen, Double tap to wake uo and draw to launch apps.
Network Apps : Define which app can use mobile data and which should not.
Protected Apps: Allows you to control which apps should run under lock screen.
Power Saving.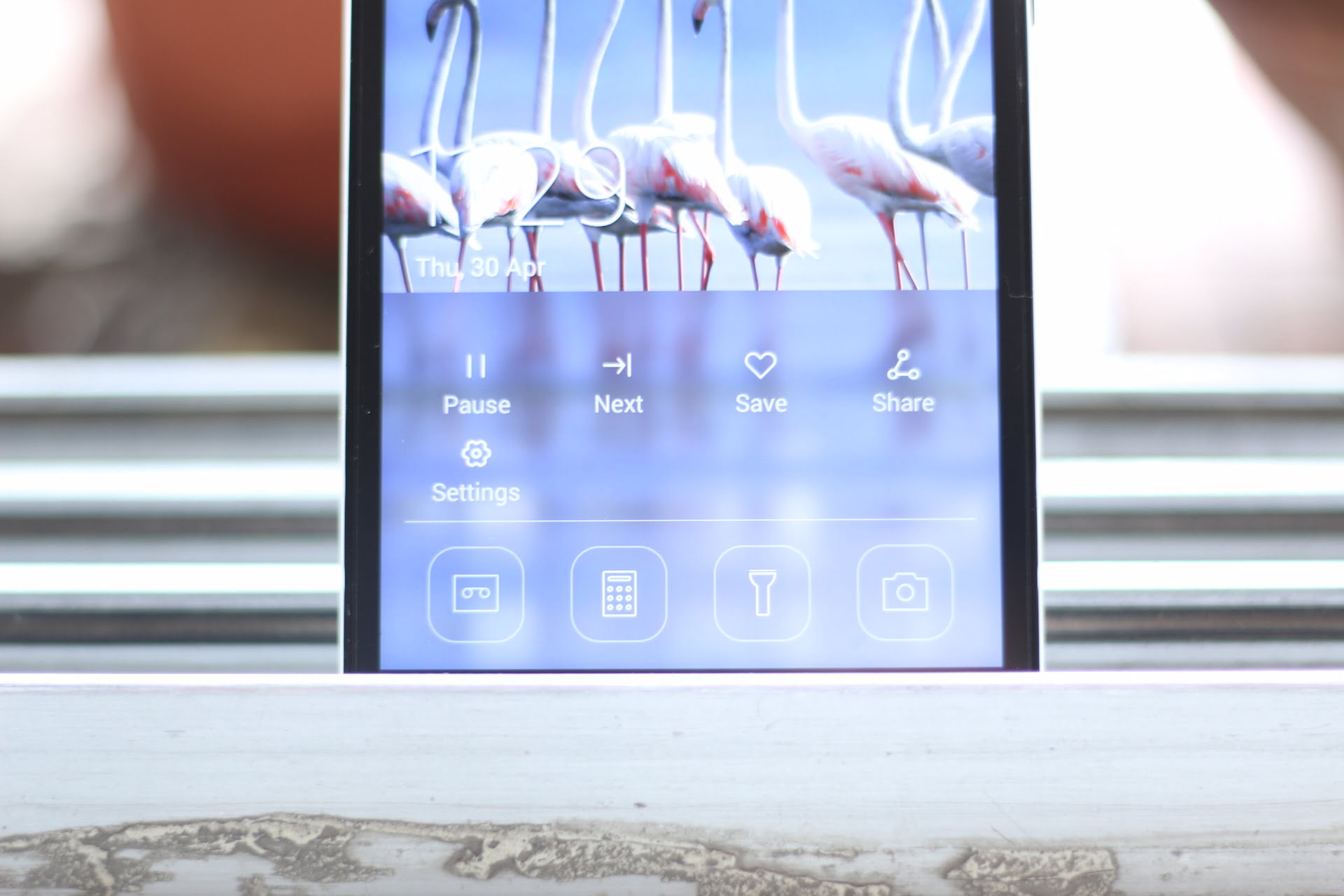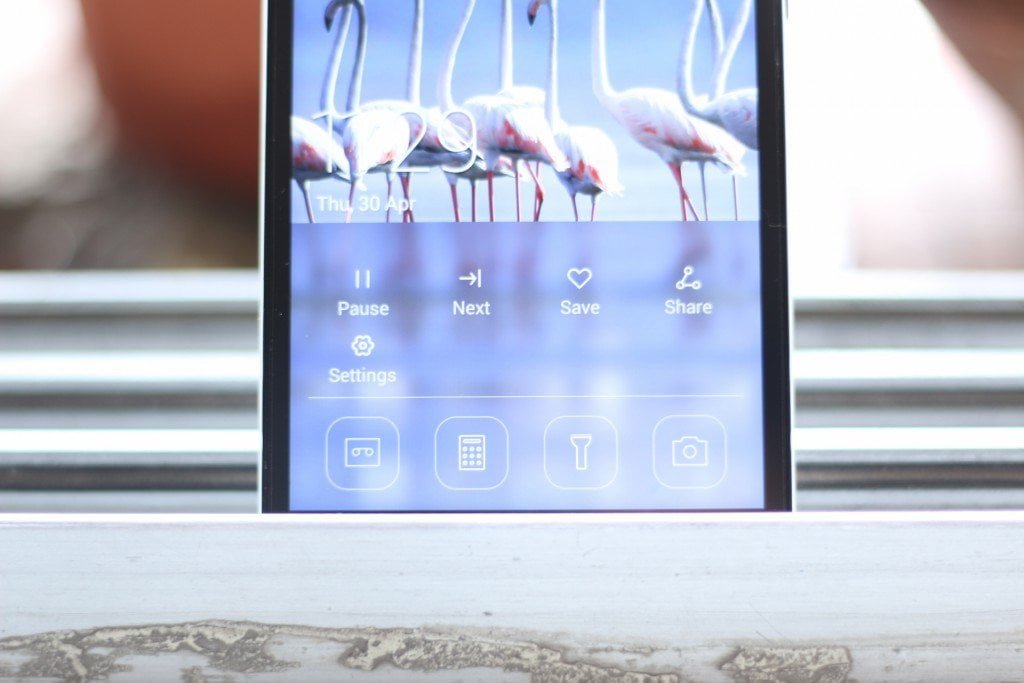 Performance:
The phone houses 1.2 Ghz Snapdragon 410 64 bit Quad Core processor, 2 GB RAM, 8 GB internal storage with option to expand upto to 32 GB. The advantage of having 410 on board is that it gives you option to have two 4G or LTE SIM cards for greater speed. That said, India will still take time to get on 4G completely keeping in mind the price and availability ( Software gives you option to turn off 4G with a single tap).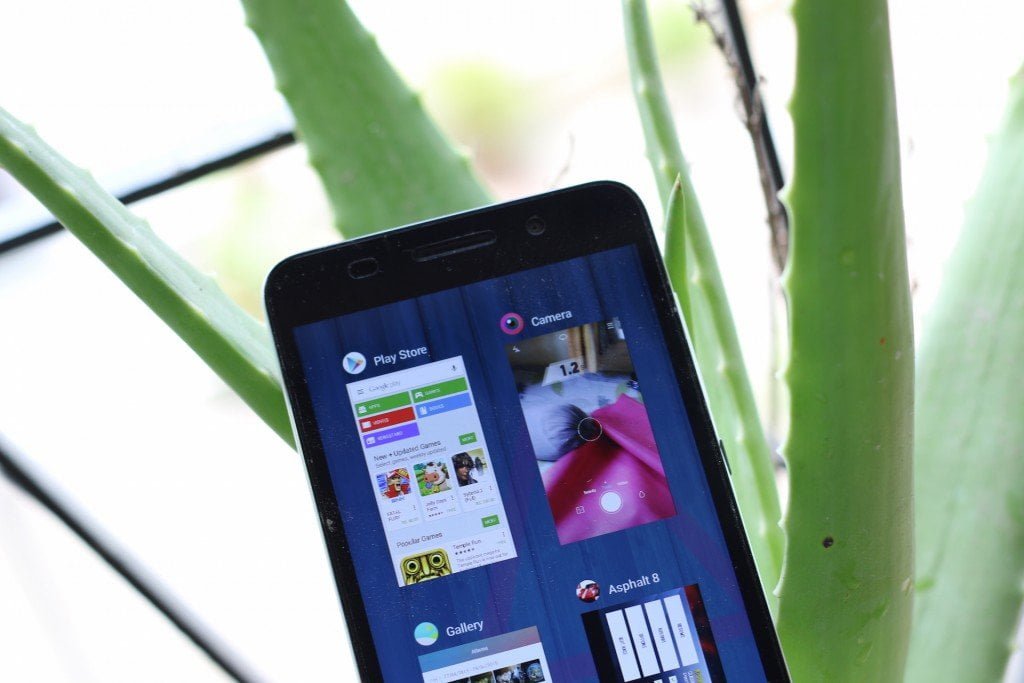 As a phone, you will have smooth experience when it comes to calls, and network connectivity. When it comes to performance, the above mentioned hardware configuration delivers best experience you can have on a phone at this price range. I have used apps like WhatsApp, Facebook, Messenger, Music, Gaming and everything was pretty smooth.  The heating issue on the phone is negligible.
Gaming
When it comes to gaming, Honor 4X was able to handle  games like Asphalt 8 Airborne really well along with other casual games like Temple Run 2, Candy Crush and others. There is no heating issue or lag of any sort.
Camera: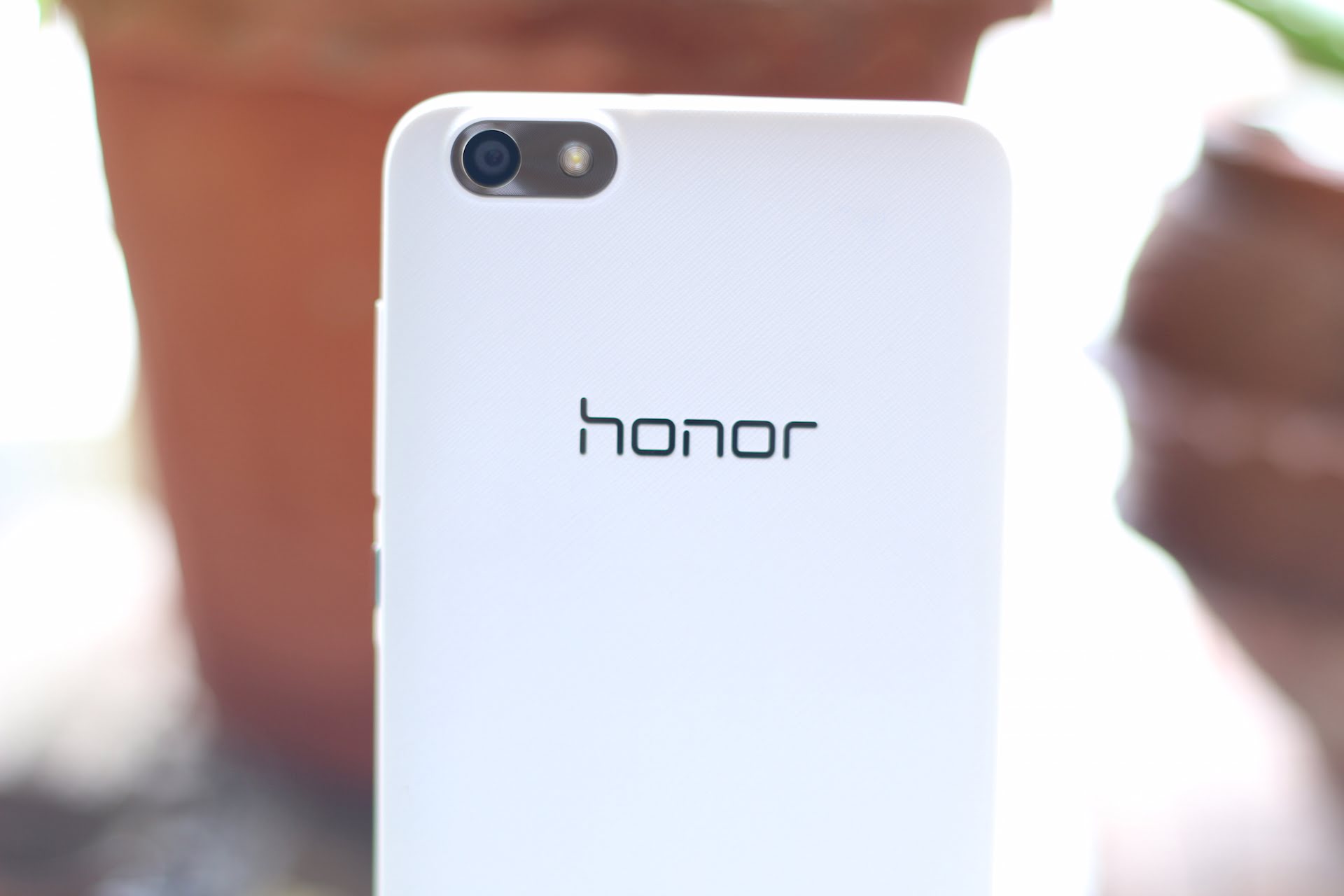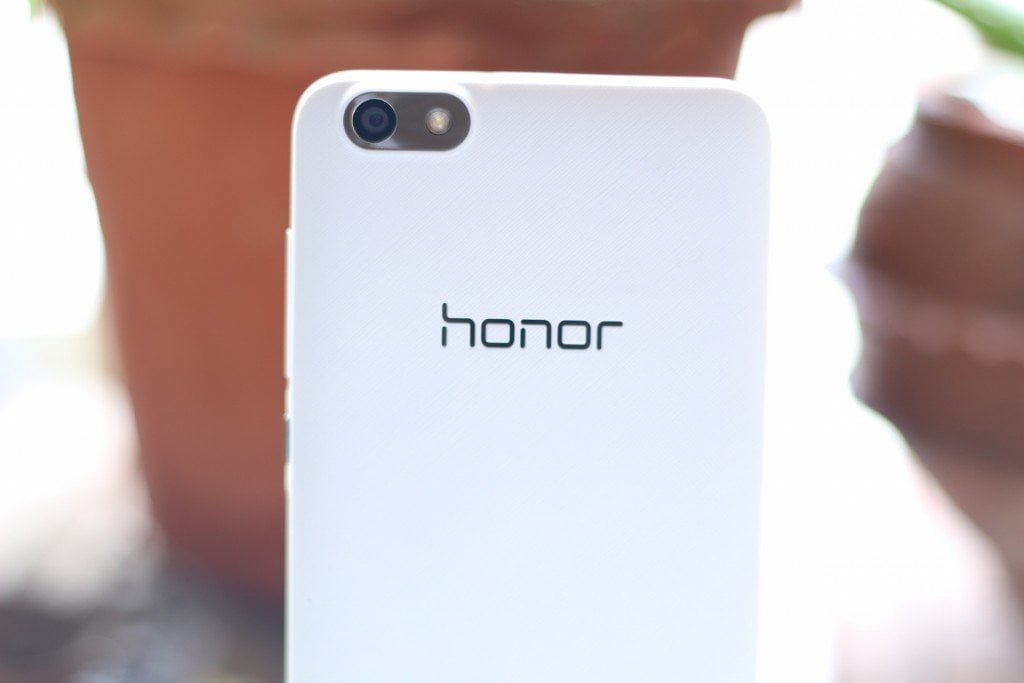 Honor 4X comes with a 13 MP rear camera which can auto focus and a LED Flash. The camera interface oddly has all the creative options like HDR, Panorama, Audio Note, Best Photo, All Focus and Watermark under the hamburger menu. The All Focus mode allows you to change the focus after taking the photos and this is particularly useful when taking close up photos.
The day light images are great with details available in the phone as you zoom. The colour reproduction is great, and overall clarity for this price is appealing.  The phone has also impressed us with the low light photos. The clarity is decent for moderate amount of light. The Front camera  is a 5 MP fixed focus shooter is great for Selfies and Video calls. You can also record videos in Full HD of which the quality is pretty good.
Battery Life:
The phone includes a very long battery which counts to 3000 mAh. What is different about the battery is the technology. Huawei has made the batteries very dense which makes it last much longer than expected. On regular usage with bit of everything, the phone lasted for 2 days, before dropping down to 10%. I tested the battery with WhatsApp, Twitter and Email Running in the background.
If that doesnt sound enough, it comes with battery saver mode which can turn off lot of background apps, use less mobile data, reduce CPU usage and in turn increase the battery life.
[wp-review]