I am just trying to cool down here but here is story. Today when I landed up on a couple of Google Plus pages including the ones I own, Instead of seeing what was on the page, I was shown 2 topics which I never posted and nor any of my readers but when I checked closely they came from Google Plus Hot Topics Section. The worst part, It was completely unrelated apart from fact that it was destroying the user experience of mine.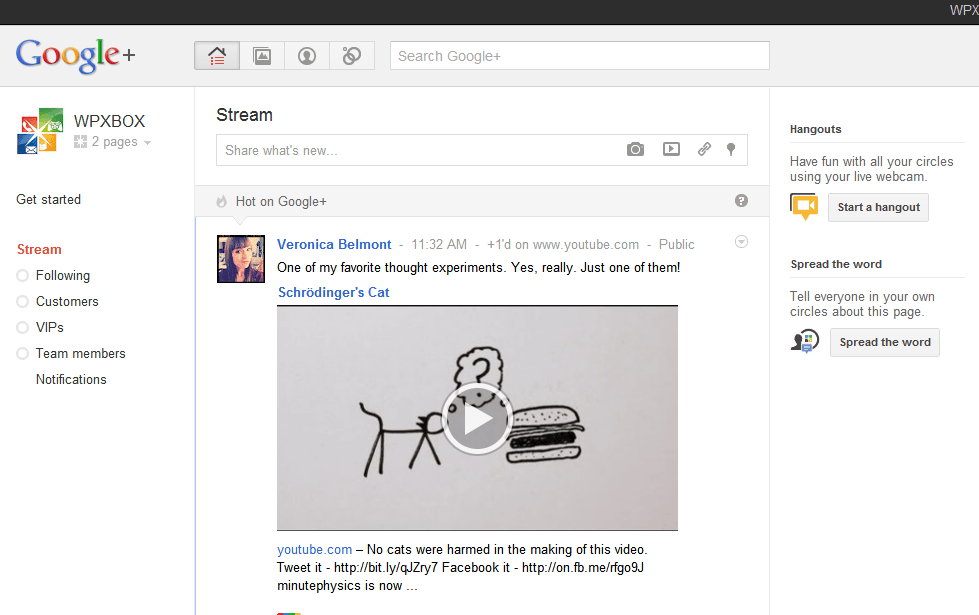 I am pretty sure they where not showing up at least till yesterday but may be something change which at least Google Plus did not told me. Well I am not a Privacy analyst but something is wrong here.
Long Story short, You also get a Question Mark on the left side of the posts from Hot topic which tells you that you can turn it off by visiting the Hit Topics Section. So here is how you do it.
Get on plus.google.com, signed in where you see the timeline.
On left sidebar, you should see the Hot Topics named as "Whats Hot" and grayed out. Click the link.
When the page opens up look for a slider or you should get notification which will say that you can control number of topics that ou can see.
Move it to left to turn it completely off.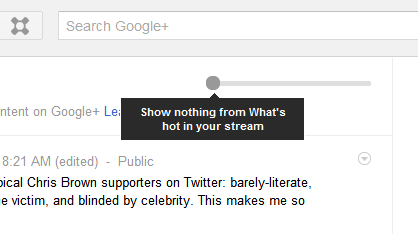 Now why I was so offended to see it on pages than on my timeline ? Only reason is it was completely off the topic and very intrusive. I am not sure you feel the same way but that's what I feel and I have it turned off.