Windows 7 Control panel comes with an interesting feature called as Default Location. This default location stores your Geo location ( your ZIP code, Country and latitude and longitude.) .
This can mean a lot as it might be used in future or might be already in use where Wifi applications or Any internet applications which are location dependent and would like to know your location detail to find better results for you.This feature is used when your location senser is not availble to windows and programs wants your location information to be sent across. This will be useful
A program, when you download , can  get files faster according to location for example.
A program can use your default location to find movie theaters and restaurants that are close to you.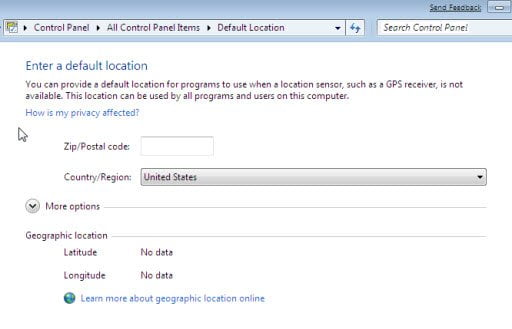 However the other concern is the privacy for a user. Some programs may use this information to send it across which could be dangerious sometimes. In case you move out of secured network just delete it.