17th September was a tragic day for Me. The site was down, and we lost everything, including articles, related images, themes, and design. The VPS node was corrupt, and the hard disk crashed on the server. It was 2 Am, and I was in a state of shock. Manav and I had no idea what we were going to do next. If you are thinking about why the host never took a backup, they did, but the program used to take a backup never worked.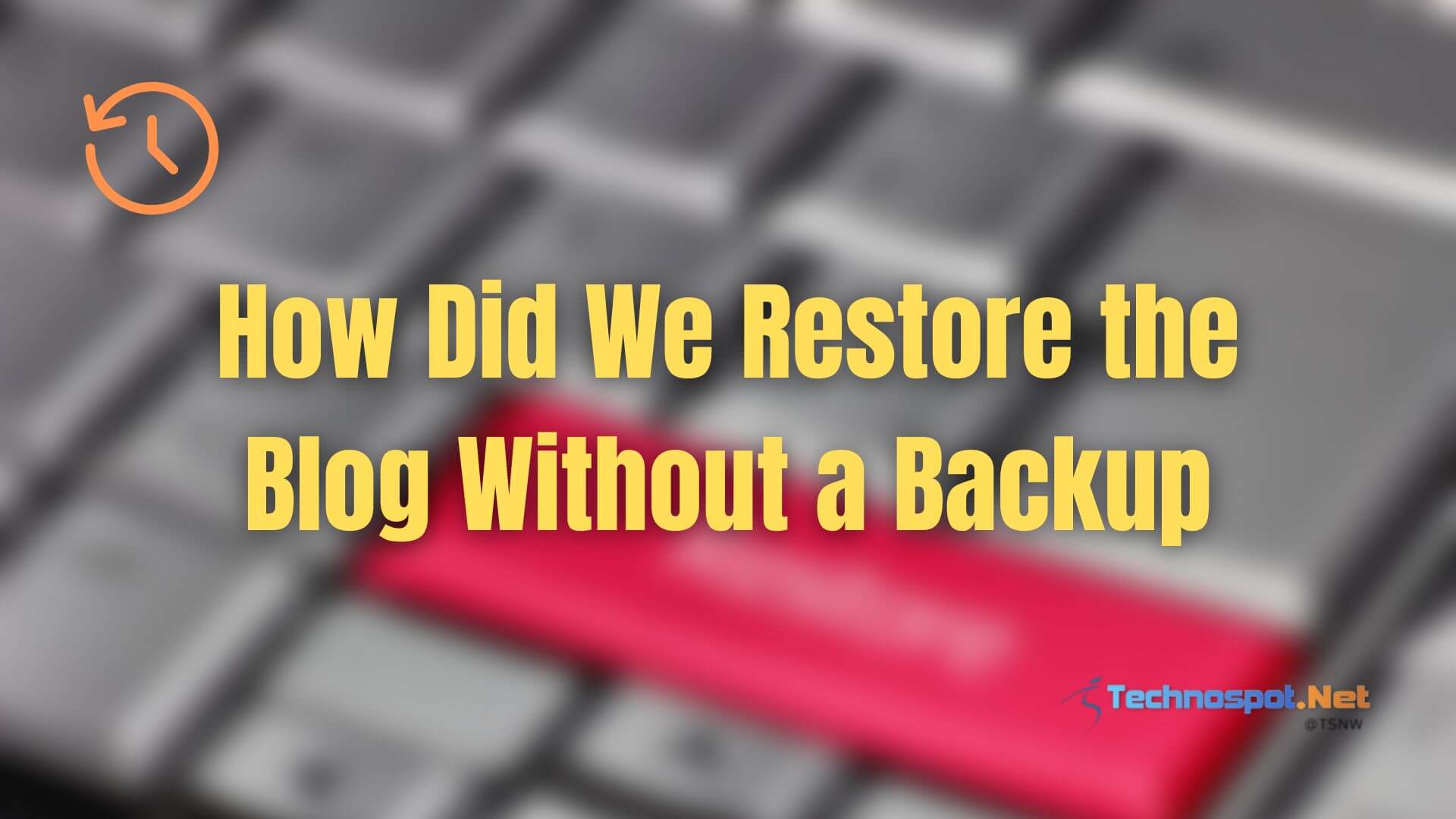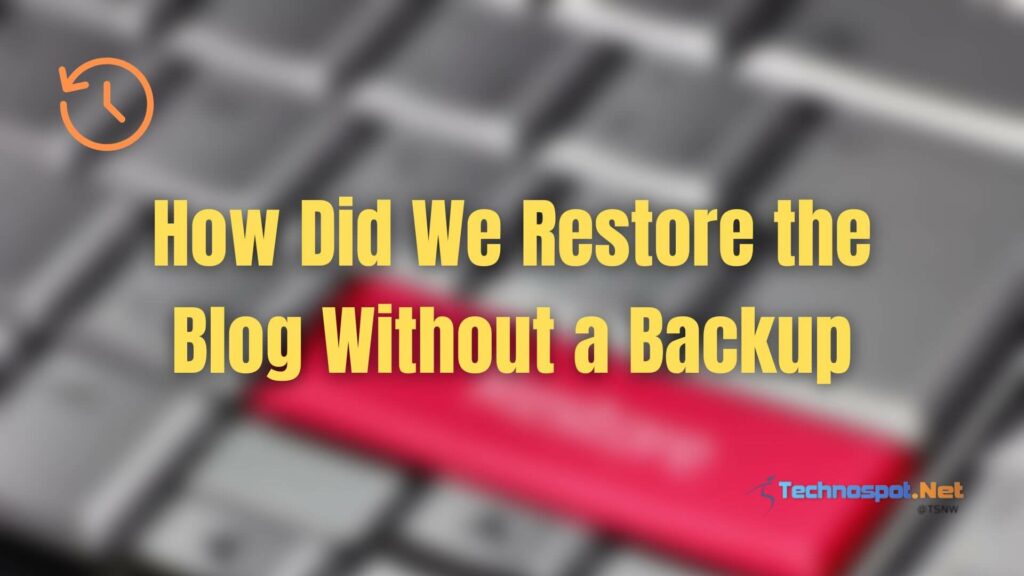 How Did We Restore the Blog Without a Backup
Call it dramatic, but suddenly, the Newsgator feed reader, which I use to read feeds, started popping up the feed updates. It triggered my mind, and I rushed to check my blog feed there. 80 Posts I had there, which made me a little happy, and then suddenly, I got the idea of Google Reader. On a quick check, I found some posts there, and then I kept scrolling, and Guess what? I had all 1080 posts there. Wow! that was one major luck.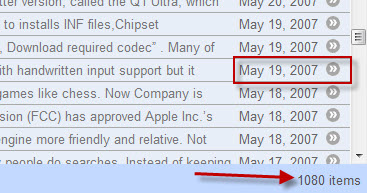 Google Feed reader had stored all my posts from the day I started. That was so surprising. I could have never expected it. Now we were sure that the articles were there. The next was to plan out, and which was:-
Our Strategy:
To post back all the posts with the exact url.
To bring most of the comments (If possible)
Find the changes I would have made with time, as Google Reader doesn't keep the changed things.
Find when the articles were written so we can maintain the chronology.
Hurdles :
To maintain the traffic.
Find all the popular posts.
Changes are made with time in the posts.
Recovering lost images.
Tools we used to get the posts back:
Google Reader: For Approximate Dates, Post Content
Google Cache: To get the change done on the articles.
Google Analytics and WordPress Stats to find the popular posts.
Step: 1 Pulling out Popular Posts that changed with time
Then I started pulling all the popular posts one by one. The best way to use Google Search is with the exact title I had for the titles, as seen in Google Reader. This gets my posts in the first result. Next, I hit the cache link of the article to get the latest updates, if any.

We had to be quick on this as Google Cache changes every week. I found whichever posts I knew I had changed and started posting updates. These steps I did for 250 + posts of mine started to slowly bring a good amount of hits.
The hurdle of getting the exact url was getting over. We could pull the correct url both from Feedburner and Google Cache. We could not find the exact date, but we used the dates we saw in Google Reader as approximate dates.
Step 2: Checking for Not Found Pages
is impossible to find all the posts that would get hit, especially the smaller ones. So I spent 2-3 hours tracking the not found pages.
I used Alexa King 404 Plugin, which gives out an email or feed for every not found thing on a WordPress blog.
I use Woopra for live tracking. This was very handy as I could find in real-time which articles gave me 404. I was immediately recording everything down so I could pull it up later.

This gave me around 200 articles that used to get hits. Remember I was watching the traffic when it was high traffic time.
Step 3: Pulling Articles by Month:
By this time, I already had more than 400 articles up and running. Ths traffic was still on the downside now. Since Google did not find articles, I guess the traffic was going down slowly.
Now the 404 errors were also reduced, and the cache had already begun to change. So we had no choice but to start pulling from the Google reader and putting it one by one. Trust me; it was so painful!
Step 4: Image Recovery (This was Major Luck)
Well, there is no means we could have recovered images, but when I started blogging, I did not use to have my images here. I had many of my images hosted at the photo bucket. This was a little relief. I decided to start re-making the images article by article until tomorrow.
I was in the office, and it alarmed me that I had my backups of images to an extent on my old laptop. I got back home and found it. Wow, I was so happy I did not reformat it after I got my new laptop.
So now most of the problems got solved. I had the images, article, and dates. The problem was 80% solved.

Stage 5: Check, Recheck everything.
This is what I am doing now as I write this post. Since I copied everything, I had to keep a keen check if something was missing, losing formatting and links. In this phase, I have put back the images also. This should be over by tonight or max in the morning.
We have recovered by 85% and should be ok in a week or so as the traffic starts flowing back. So this is how Technospot.Net is back now. We have a new theme which we are still working on tweak and adding utilities everywhere.
Summary:
We found all our posts in Google Reader. Since I used to give full feeds, we had everything, Thanks to Darren Rowse, whose one of the posts inspired me to switch from partial feed to complete feed.
Google Cache helped us in getting the modified articles.
Woopra and Alexa Kings 404 Plugin helped me to find quick, not found pages.
Hosting Images on other servers is a good idea, but it depends.
What did I learn from this :
The major mistake I made was to rely on the host backup. I had never had any issue with my hosting except this.
Even though I pay 10$ for the backup, they have given me direct access to those backups.
I should always take a backup of my Images, Database, and Theme on my side, which I have started doing again and will continue to do.
One of the critical things I gained was that I got a chance to revisit all my posts and fix many things. Even the images which I am adding have their alt tags available. It would be interesting to see if this affects you.
The two weeks of painful time are coming to an end now. I had been through a lot, but it was a learning experience. I wonder if this happened next year, and I would have never checked my backup. I thought of sharing this with you all in case somebody loses his data, as I did; this is one good way.
In the end, I would also like to thank some people, especially people on Twitter, who had always asked me how it was going. My Wife had seen me sitting on the computer all the time since last week and had no time talking to her either. Thanks to Sampat, who helped in finding things at places, and, Of course, Manav, who had been so morally supportive to me.
That's the story, and We are back!