As the count of Mobile Internet users are increasing every day  it is becoming necessary to offer a mobile site which is optimized for display on various mobile devices. However the only hurdle comes along with it is testing into various phones. There are a couple of sites that can check but for particularly iPhone, I found iPhonePreviewer the best bet.
This site has an emulator which can render your website and display how it looks in safari browser of the iPhone. You can check when iPhone is in vertical and horizontal position.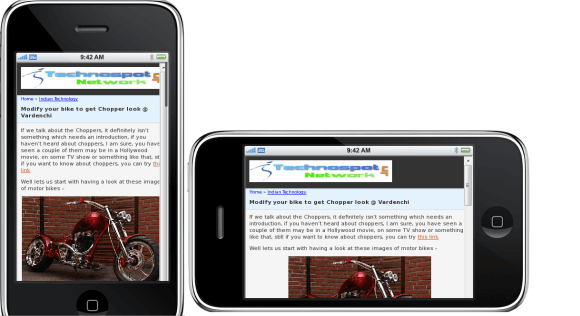 Related :  How my site looks on Ipad ?