How do you activate Windows 10 on my PC? Activation is the mechanism that prevents unauthorized copy and usage in Windows. Many PCs and laptops now come with a genuine copy of Windows already installed, but if you built a custom computer or reinstalled Windows 10 on the same device, you must activate Windows 10 to ensure you can use all of its features.
You can get Windows 10 up and running using a product key or a digital license. In this guide, you are going to learn the various ways to activate Windows 10.
Why Do We Need to Activate Windows?
Activation helps confirm that your copy of Windows is genuine and has not been installed on more devices than allowed under the Microsoft Software License Terms. If you do not activate windows after a period of time, some of the features on the OS will stop working.
Check Your Activation Status
First, you'll want to verify that your Windows 10 is activated and connected to your Microsoft account.
The Windows 10 license on your device must link to your Microsoft account. Linking your Microsoft account to your digital license enables you to reactivate Windows anytime you make significant hardware changes in your computer.
Here's how you can check:
Open Settings > Update and Security > Activation.
In the Activation window, if the status indicates Windows is Activated, or Windows is activated with a Digital License, or Windows is Activated with a Digital License linked to your Microsoft Account, then this copy of Windows is activated.
On the other hand, you will need to activate Windows if it isn't activated.
If your computer cannot activate Windows, it is due to the missing product key or digital license, a pre-owned PC, hardware changes, or counterfeit software.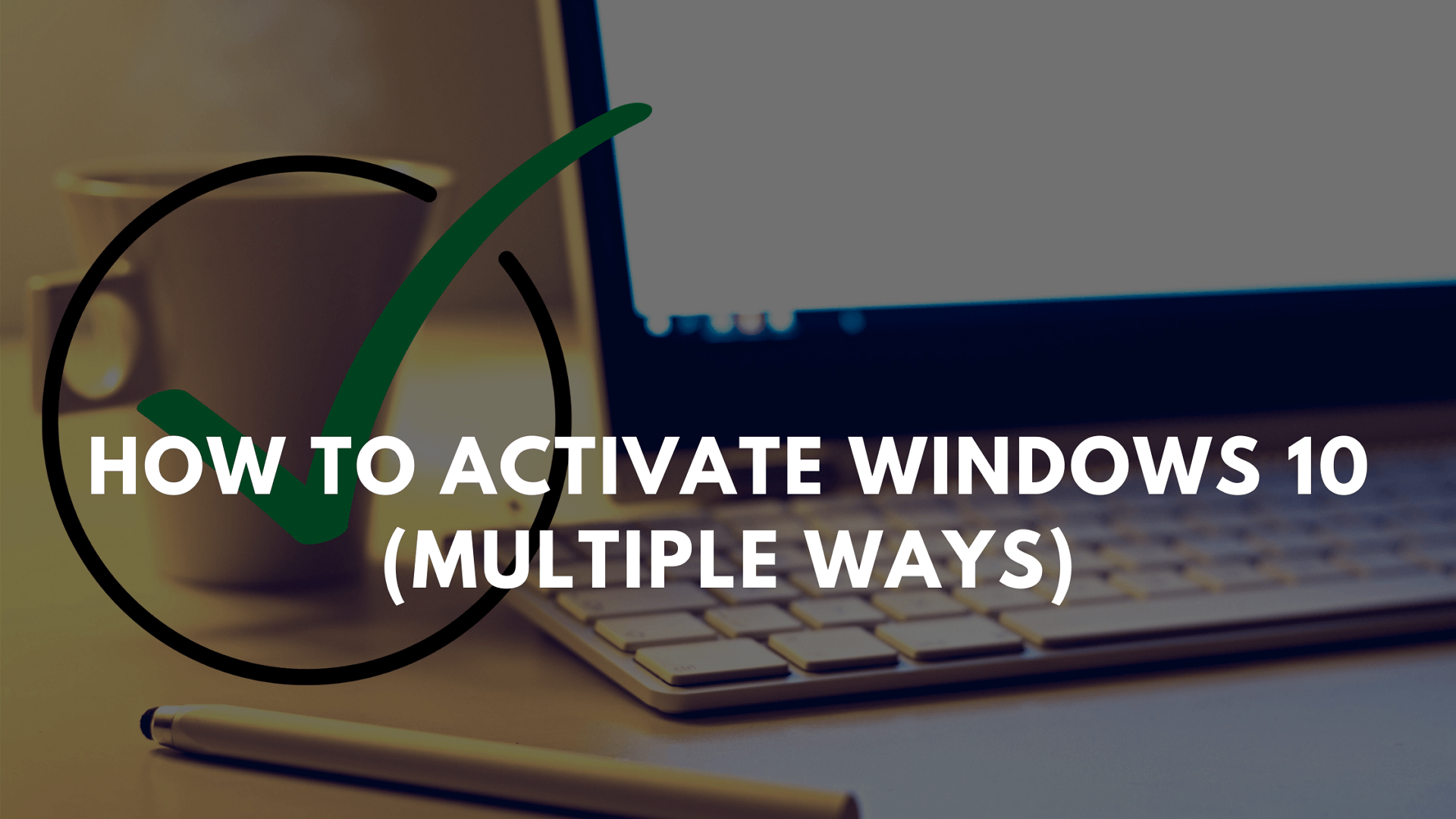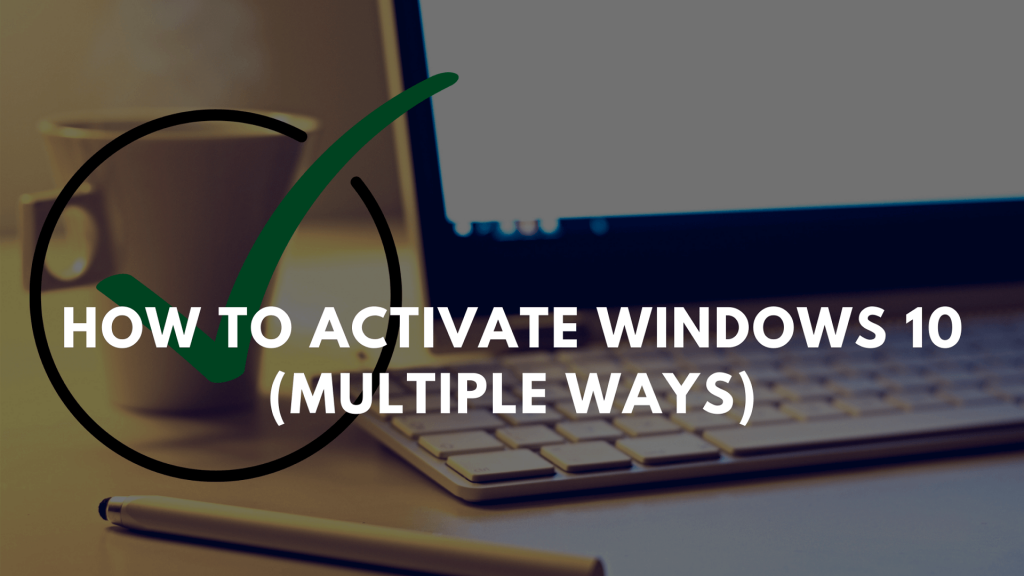 How to Activate Windows on My PC (Multiple Ways)
You need to activate Windows on a computer equipped with a new operating system or a computer that already had Windows 10 installed on it. Here are some methods for activating the OS:
Activation through settings
Activate using Digital license
Manual Activation using CMD
Activate by calling Microsoft
Let's follow these methods one by one. Do note that these methods work on all versions of Windows.
1] Activate Using a Product Key Through Settings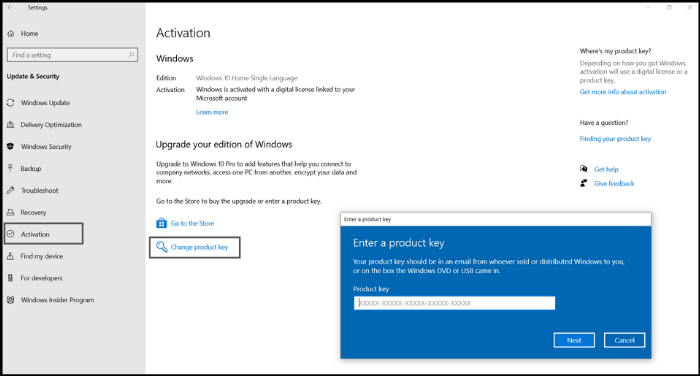 In case you have already purchased a product key, or you already have one for your machine, here's how you will activate it:
Start > Settings > Update and Security > Activation.
Under the Update Product Key option > Select Change Product Key > Enter the product key you purchased or that came pre-installed.
For the process to be successful, you need to connect the computer to the internet.
2] Activate Using Digital License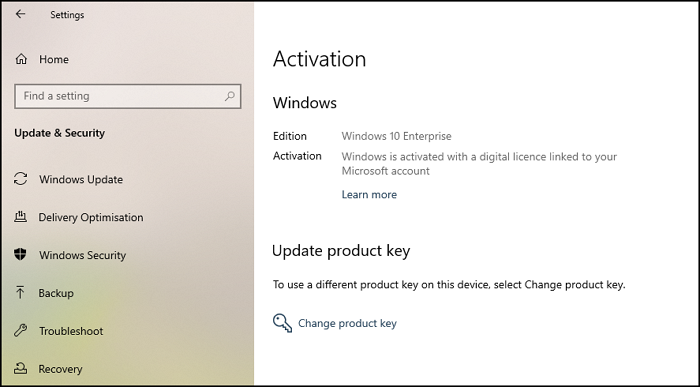 Microsoft offers a straightforward installation process for people who have already installed Windows on a PC and want to activate it on another PC. The product key connects to your Microsoft account, which then enables you to start other PCs automatically. Follow these steps to enable Windows PC using a digital license:
If you don't have a product key, select the option for I don't have a product key during Windows 10 installation.
Log into Windows with the same Microsoft account that matches the Windows 10 Product Key.
When the internet connection is active, Windows will automatically activate.
It is possible that Microsoft may ask you to transfer the license of the Old PC to a New PC. This works on all versions of Windows. Follow our detailed guide.
3] Activate Using Command Prompt
Activating Windows directly from the settings page is one option. However, a few other options, such as the command line, for starting Windows or changing a product key. Here's how you do it:
Open an Administrative Command Prompt or a Powershell Window
Type the below command on cmd and replace # with the product key.
slmgr.vbs /ipk <Windows Key>
When you use this, your old key will silently replace it with the new one if you already have a copy of Windows with a key.
4] Activate By Calling Microsoft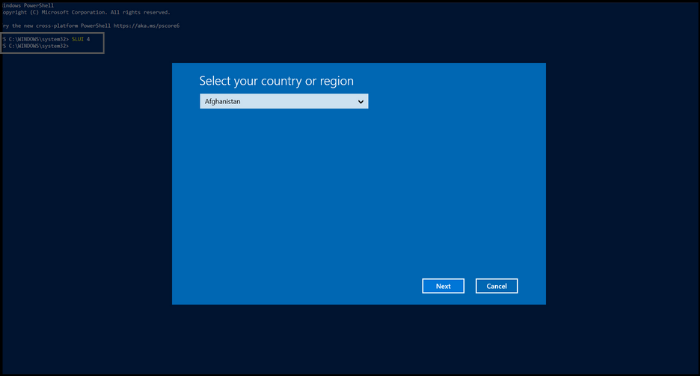 Press the Windows + X > Select Command Prompt (Admin).
Type in the SLUI 4 command > Press the Enter key.
A window will appear to select your Country.
A toll-free number will appear. Call that number and give the operator your Installation ID (IID).
Get in touch with the Microsoft Activation Center by following the on-screen instructions. They will manually activate your new product key.
In addition, if your OEM provides a pre-installed copy of Windows, the product key will be saved in the BIOS, so whenever you reinstall Windows on the same machine, select I don't have a Product Key. Then, when an internet connection establishes, Windows will detect the key from the BIOS and activate it.
I hope this post was helpful and you were able to Activate Windows 10 on your machine.