Drop Cap means creating a large capital letter at the beginning of a paragraph. This is very often used in many of the e-books at the start of a new chapter. What is the use of it? As far as I can understand, it is one of the formatting techniques used to draw attention when reading e-books or even a normal book. I have seen them in both cases. In this post, we will share how you can add a Drop Cap in Microsoft Office Word.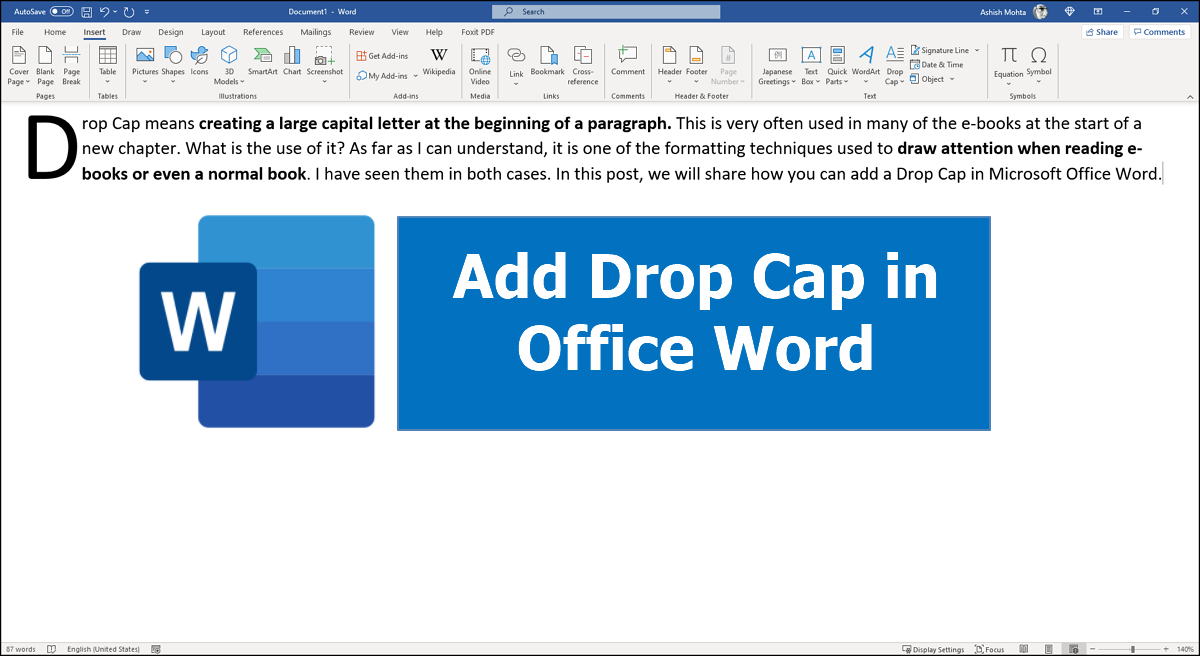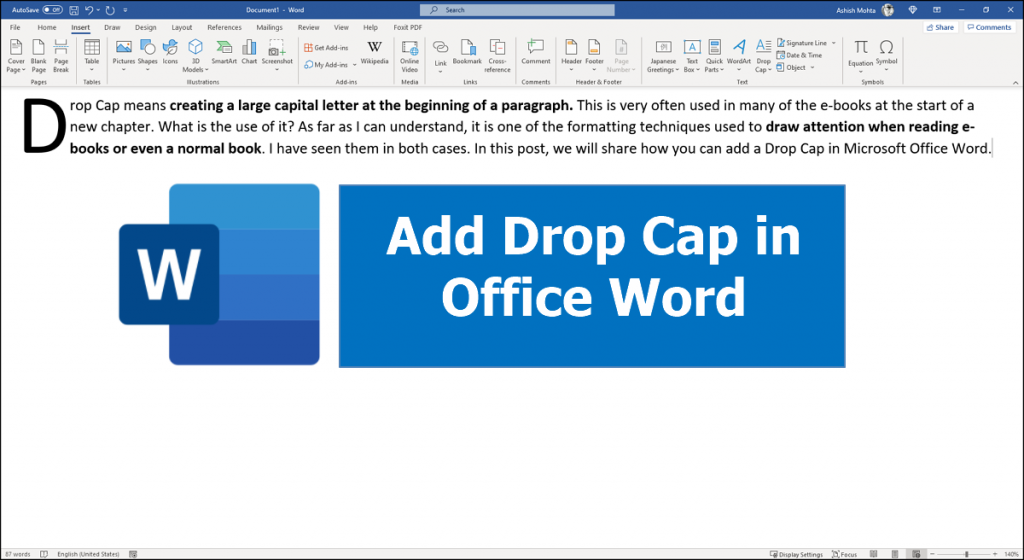 What is Drop Cap? Why is it used?
The Drop cap is short for Dropped capital. It is a typographical ornament used to begin paragraphs in a printed text. Also known as a "dropped initial cap", it was first introduced in the year 2012, and it has been widely used since then. It is a style of capitalization where the first letter of the text is larger than the rest of the paragraphs. The advantage of using Drop Cap is that it allows you to create a good visual impact, and you can also use it to convey your message easily. It is mostly used in headlines or paragraphs.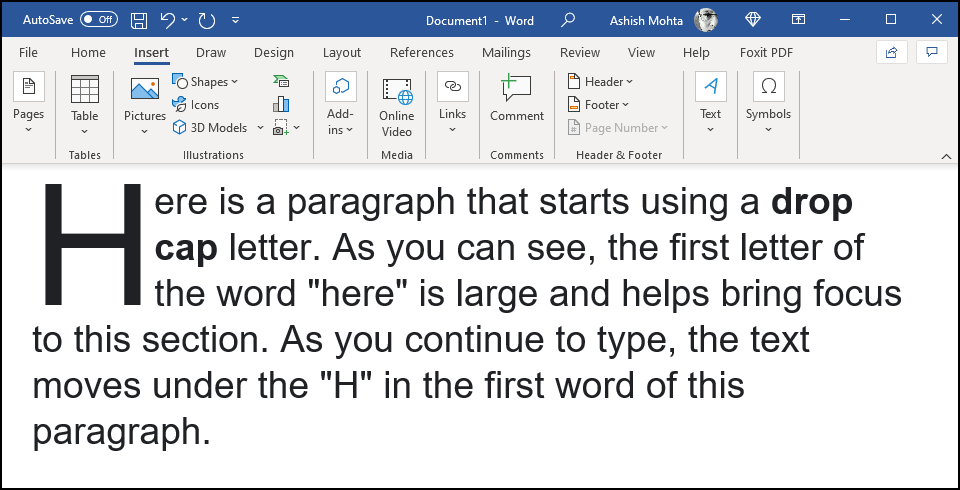 How to add a Drop Cap in Microsoft Office Word
This applies to Office 365 and the earlier versions of Office, including 2019, 2010, and 2007.
Go to Insert Tab of Menu in Word
Drop Cap option is listed under Text Option on the right side.
Click on it, and you will see 3 options: None, Dropped, and Margin.
You can live preview how each of them will look by just hovering the mouse over the options.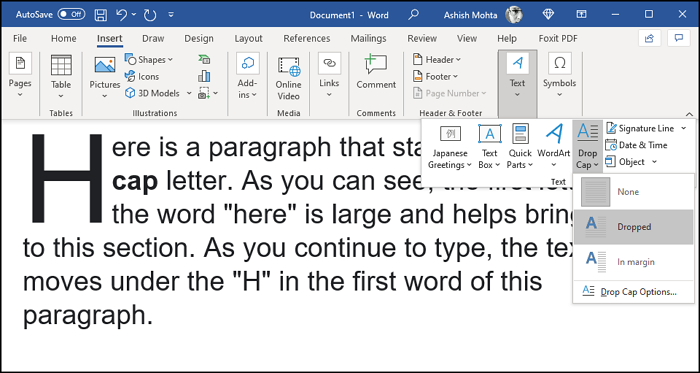 To customize further, click on Drop Cap Options available at the end of the flyout. You can choose between Dropped and In Margin. While Dropped looks like the standard way of adding Drop Cap, the latter is different.
The Margin option will pull the rest of the paragraph on the side, and the alphabet will be standing out alone. You can further edit the Font type, Lines to drop, and distance from the rest of the text for the drop cap option depending on your need.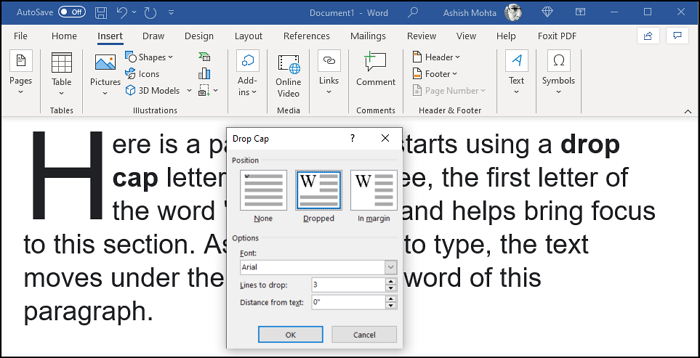 This feature can be beneficial in the case of documentation. Always remember that presenting your document is equally important, no matter how efficient you are in writing codes or designing algorithms. If you can not present, the chances are that your clients will not be impressed.
While Drop Caps are not compulsory anymore. But they are still widely used to differentiate the beginning of a sentence from the rest of its body. They are also used to highlight a word or phrase or even to emphasize a point.
I hope the post is easy to follow, and you can not understand how to use the Drop Cap in your documents.