Ever thought what it look like if the Windows had a Shadow effect, i.e. you could see a shadow of any open window on your desktop, let it be a simple folder or some application in you Windows PC.
Would you like to have a Shadow Effect in your Windows? If yes, here is a small app, Y'z Shadow, which can do it for you.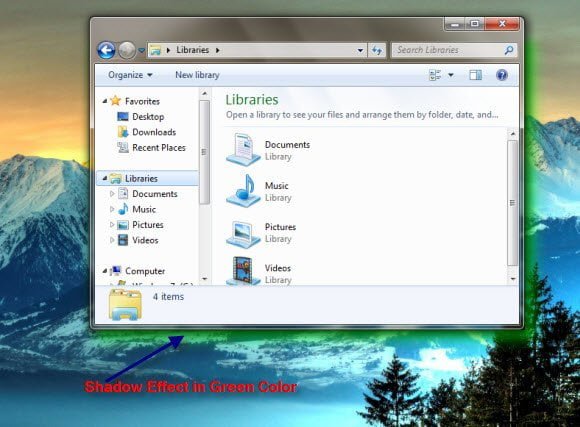 Simply download the small zip file, and later extract and run the YzShadow.exe, later you can access Y'z Shadow from the system tray.
Right click on the Y'z Shadow icon in the system tray, and select 'Settings', now the settings window will pop up, here you can customize the Y'z Shadow, for position, color etc. to get a desired Shadow Effect in Windows.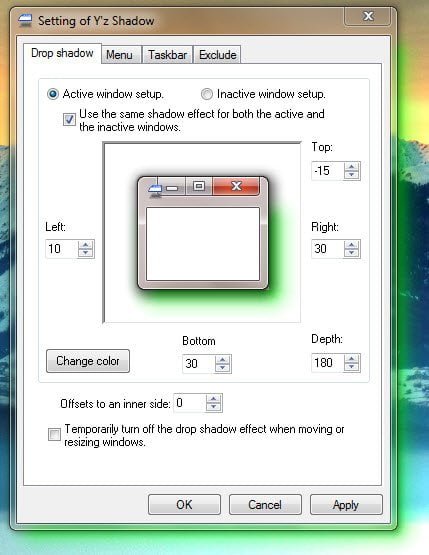 You can add the shadow effect to Menus under the 'Menu' Tab, shadow effect for Taskbar can be customized under the 'Taskbar' tab, you can also choose to exclude the programs for which you don't want a shadow effect, to do this you will have to click on 'Exclude' tab, and there you will see a small magnifying glass like icon, simply drag and drop this icon to the application icon on the left of application window title bar.
You can download the Y'z Shadow here.