Apple is very strict when it comes to add files from external sources, you should be using iTunes for every file you want to sync but then not all of us wants to do it that way. Coming to PDF files, if you are using iBooks for organizing all your e-books you can keep in sync the pdf files on your computer with one in your iBook using Dropbox.
First Install Dropbox for iPad
On your computer, Add PDF files which you read or will read in a folder in the Dropbox.
Now browser that folder from Dropbox app in your iPad.
Tap to open the PDF file. It might take a bit of time to download it.
Once it is ready, look for an arrow out icon on top right.
Tap on it and you will get option to open in iBooks.
This action will automatically download the pdf file to your iBooks collection.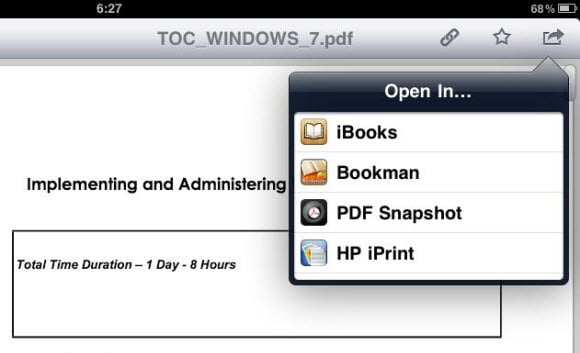 Going one step ahead, if you want to add any PDF file into iBooks from Internet,open it in Safari browser and use the same method to download to iBooks.
The only drawback of this method is you need to be connected with Internet to download your pdf files unless you have cached it on your Dropbox.