I had played around the new Beta Version Vail and found it very useful if you have like 4-5 computers at home and you want to manage each of them and also give them a central place for media, softwares, file etc. With Introduction to Home Group Concept in Windows 7, Windows Home Server has also taken complete advantage of this and now adding a computer, which is running Windows 7,  to a Windows Home Server has become very easy. Though you can do it without making them join a home group but there are a couple of extra steps for all that which I will take later. 
I would recommend that you first create a Home Group   in Windows Home Server Machine though it is perfectly ok that Windows Home Server can join an existing group also. Then you need to join this home group ( Only Windows 7 Machines can do that) if you are in the same network. As a matter of fact Home Group is automatically discovered. Also Unlike Windows Server 2008 R2, Windows Home Server has Desktop experience enabled. 
Done that let's start adding computer to the Home Server. First I will give you a summary and then details with snapshots. 
You need to launch the Home Server url which will be http:/// or you can go to Network and you will see the server listed. then it launches a wizard which will guide you through the steps and finally you will have the machine connected and backup will be taken as soon as it joins for the first time. This is a good strategy. Also to connect you will need the administrator password once. 
When you launch the WHS home Page, This screen comes up which says Connect this computer to the server. Click on it.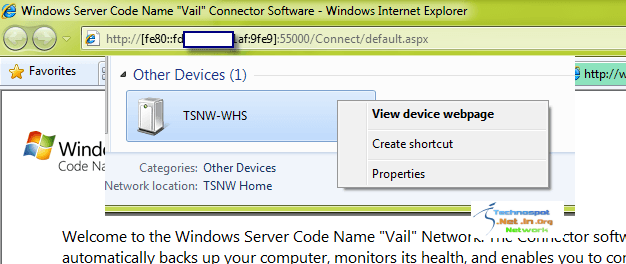 Download the connector which will launch the Wizard. Make sure you have administrator password and network is properly setup.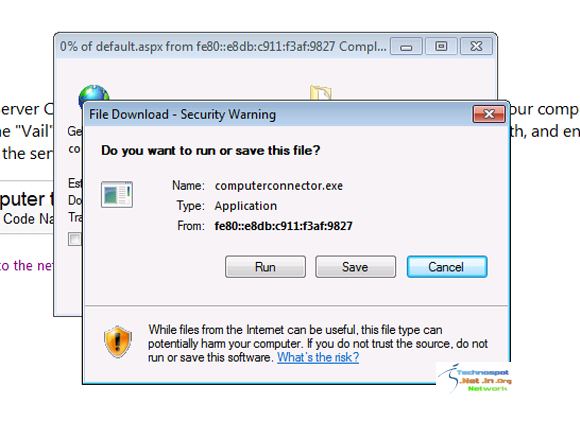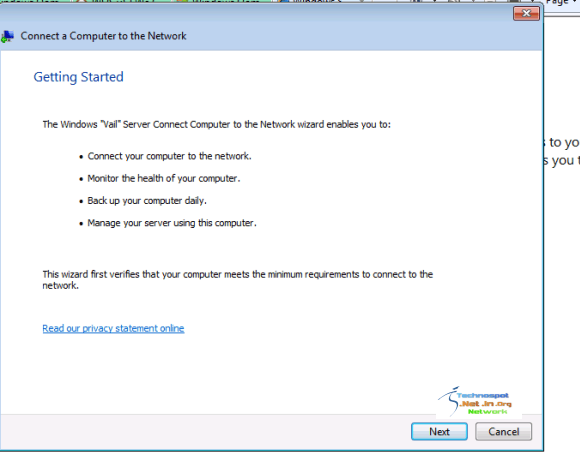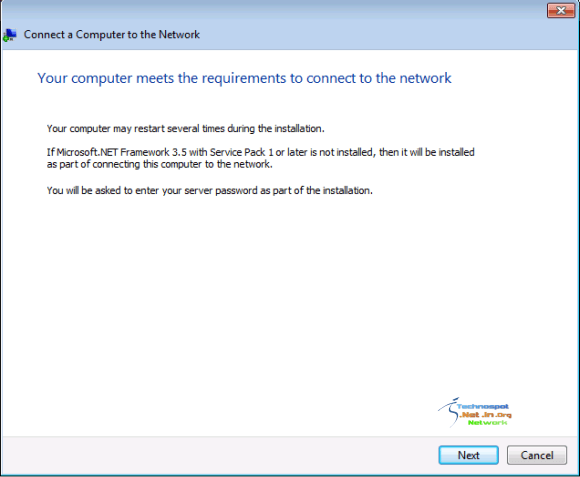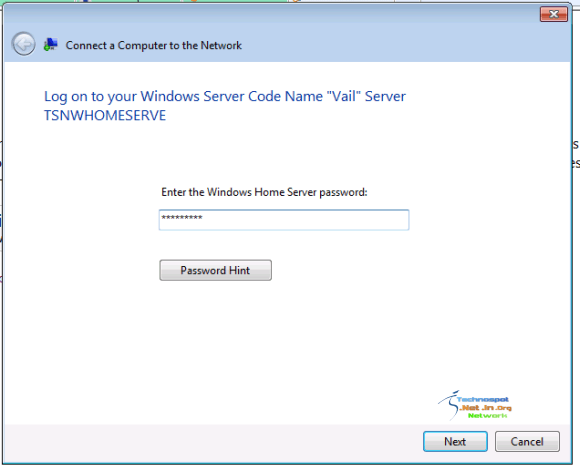 Give a Proper description to your computer. This will be displayed in the WHS Dashboard Panel where it displays a list of connected computer.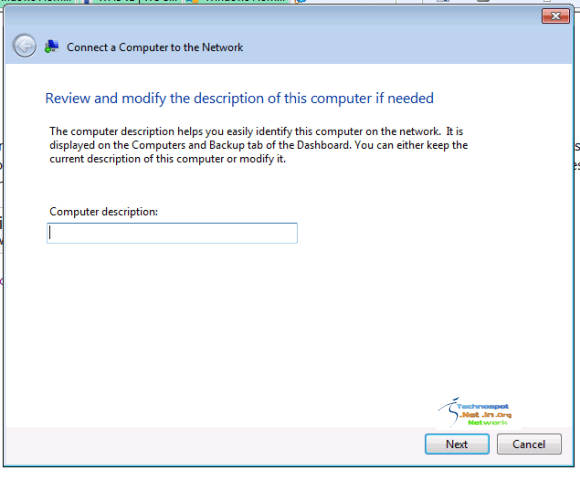 Let the backup configuration be set to wake your machine when in sleep mode. This is good as anyways you will not be doing anything at that time.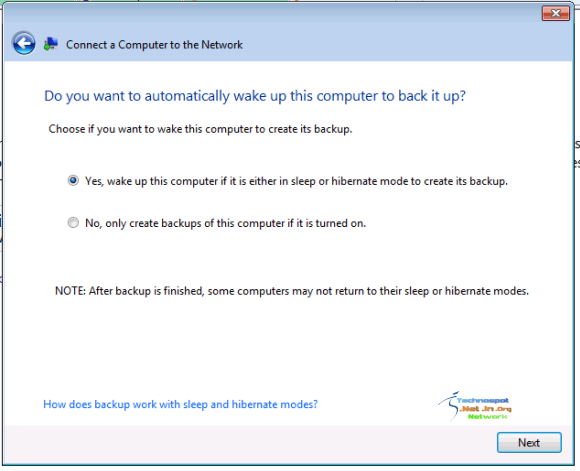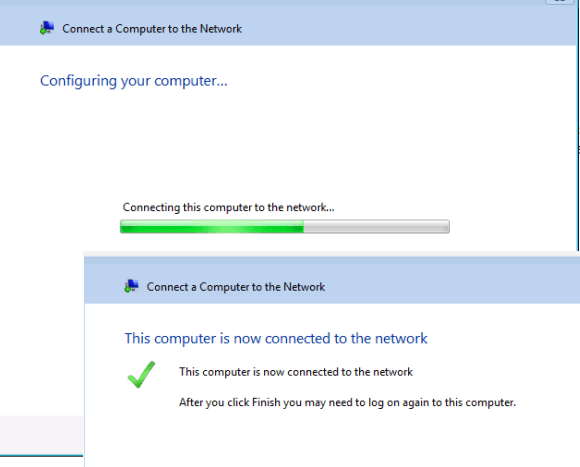 Once this setup completes, you will see Three Icons created on your desktop. Dashboard, LaunchPad and Shared Folders. Dashboard is built for Admin or if you want to make few of your family members admin. This can be used to manage computers. Launch pad is access different services for that user alone.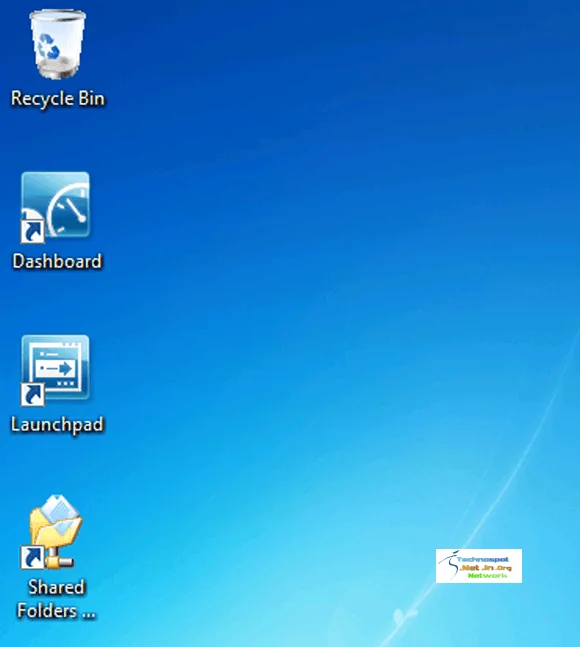 Shared Folder obviously means that Windows Home Server shares files etc. But to understand it even more you should see how the partitions are created in Windows Home Server :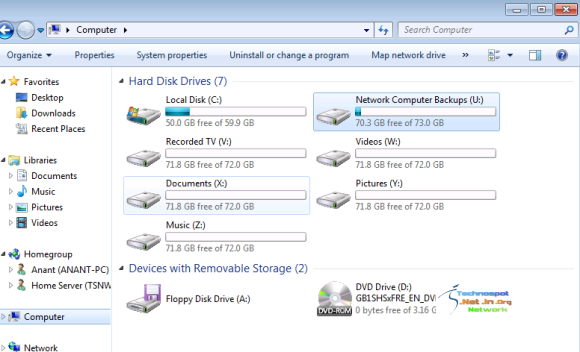 Now if you launch the Dashboard with correct access, you should see your computer listed and backup must have already started by that time.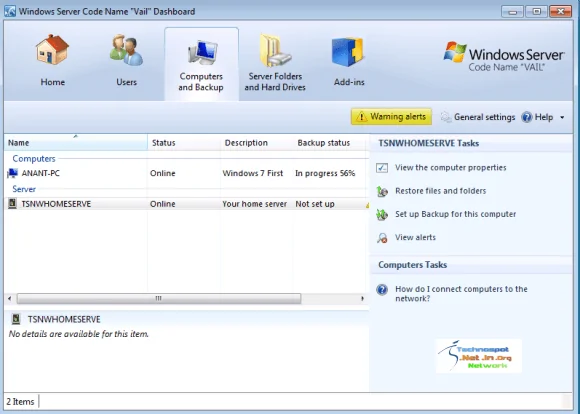 Thats it, We are done successfully adding a computer to Windows Home Server using HomeGroup. In case you do get a problem connecting it, try first checking the network connection, home group settings. These are the only two things that can cause an unsuccessful connection. If you have questions, do ask in comments.