While Office 2010 gives you direct option to embed YouTube Videos into PowerPoint Slide show you can use YouTube Video Wizard to insert videos in Office 2007 and 2003. The only thing you should be careful is about resolution of the computer as it changes according to the video when your run the slide show.
In Office 2010
Go to Insert Tab. At the end you have option to embed video. When you click on that, you can
Add video from a file i.e. Video on your computer.
Add video from Website. You can here enter embed code of YouTube Video here.
Clip Art Video.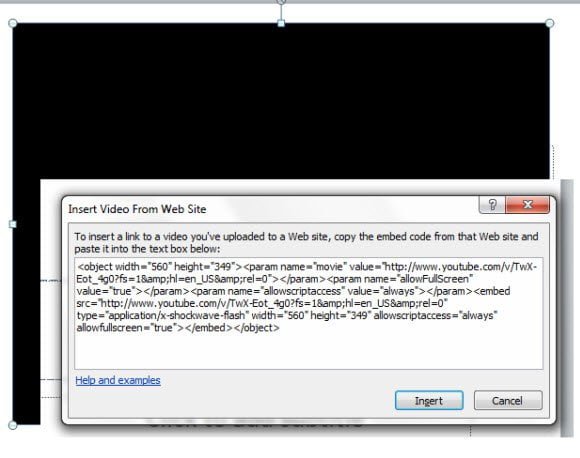 Since YouTube gives iframe code by default, you will have to check on Use Old Embed Code when you click on embed option.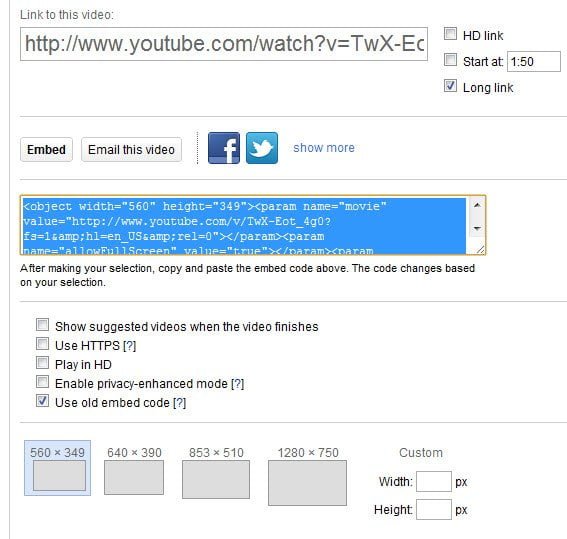 Office 2007 and Office 2003
YouTube Video Wizard is a Power Point plugin which can embed YouTube videos directly into your slide show. This plugin is available for Office PowerPoint 2003, 2007 and 2010. All you need to do is install the appropriate plugin  and the it's added to insert menu. Then its just 3 steps after you provide valid YouTube URL. Here are the list of features of this Add in and images at the end.
Features of YouTube Wizard
Set the play mode or loop mode.
Set the fitting or things like border width etc,
Set video size e.g 50%
Set Position of the flash video in the slide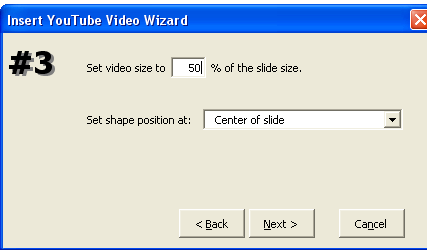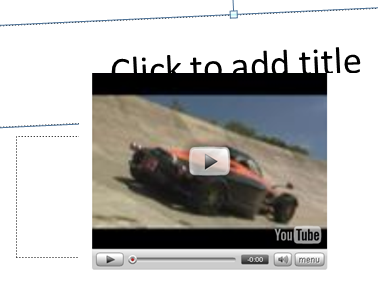 Related Post : 15 Ultimate tips on using power point