If you spend a lot of time on your computer or device, you must know how to turn up the brightness and lower it as per your surrounding. Most people may not consider the monitor brightness as essential, but it is crucial for your healthy eyes. In this post, we will show how to adjust a PC's Screen Brightness.
How to adjust your PC's Screen Brightness
You can change the brightness of your computer screen depending on your hardware to save power or make the screen more readable in bright light. You can alter the screen brightness by two simple methods manually and automatically based on battery life, power plan, or ambient light.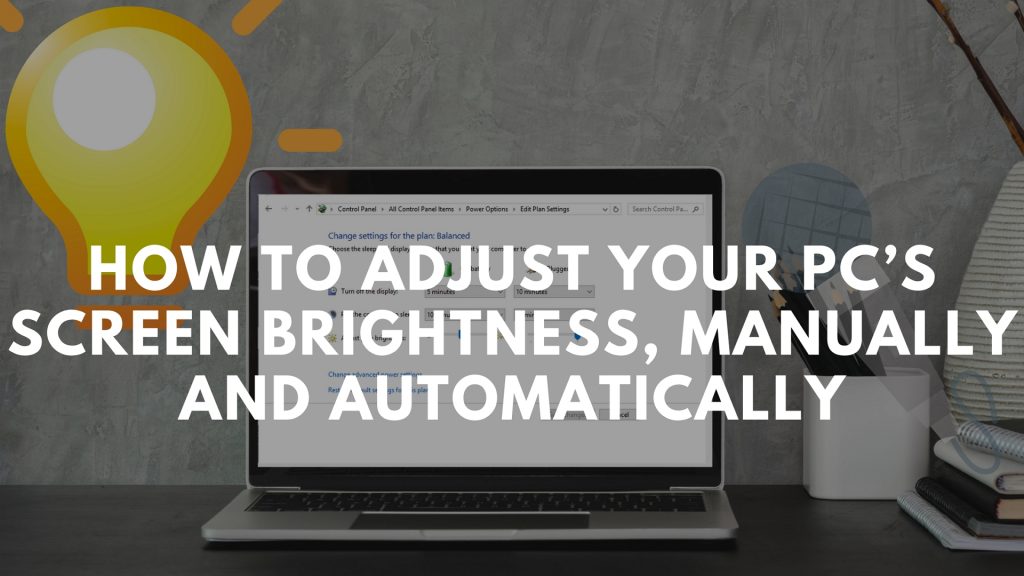 1] How to manually adjust PC's Screen Brightness
There are two steps to change the brightness of your screen manually.
You can change it by opening Action Center on the right side of the taskbar, and then you can move the Brightness slider to adjust the brightness of your screen, i.e., increase or decrease the brightness.
The other way is to change it from the settings.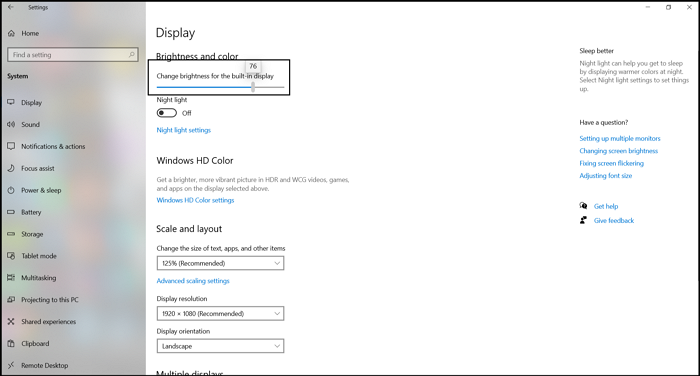 You can adjust the screen brightness by following these steps in Settings:
Go to Settings > System > Display.
Use the Change Brightness slider under the brightness and color option
Now slide towards the right to brighten the light and towards the left to dimmer it.
You can also adjust the screen brightness manually by using the Windows Mobility Center. To access this, press the Windows Key + X and then click Mobility Center. Further, you can use the Display Brightness slider to adjust the screen brightness.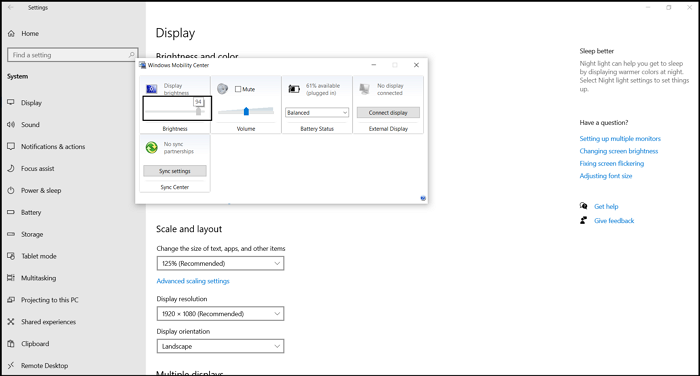 2] How to automatically adjust PC's Screen Brightness
In addition to changing the screen brightness manually, you can also set it up in various ways for automatic changes. These are the multiple ways in which you can change the brightness of your screen automatically:
Automatically adjust brightness according to Battery level.
Automatically change the Brightness for Power Plan.
Automatic brightness adjustment based on ambient light.
According to battery level
Your computer's backlight may be adjusted automatically based on how much battery life remains in it. Your battery lasts longer if you lower the brightness of your device. To enable the Battery Saver feature, follow the steps:
Open Settings > Select System > Battery > Battery Saver Settings.
Enable the Lower screen brightness while in the battery saver option.
Choose the percentage in which you want your brightness to be enabled.
Note that your brightness percent reaches 20% when your device battery is low. Unfortunately, the Battery Saver can't choose the exact brightness level.
According to Power Plan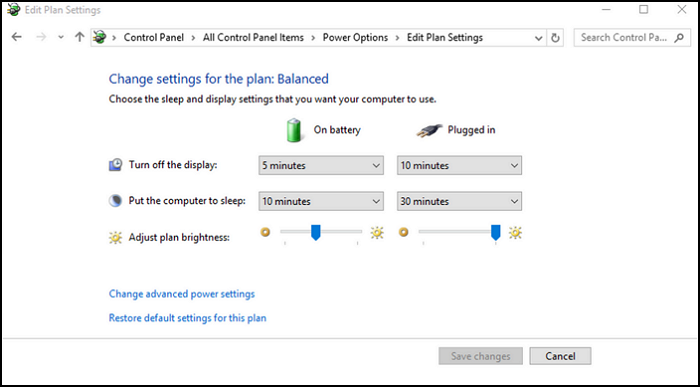 There is a different brightness setting depending on whether your computer is on battery or charger. If your device's not plugged in, reduce the brightness. To enable this, follow these steps:
Press Windows Key + X to open the run prompt
Type control and press enter key to open Control Panel
Click on Power Options.
Next to your selected plan, click Change Plan Settings.
Use the Adjust plan brightness slider to set your On Battery and Plugged in levels.
Click Save Changes.
You may notice that your power plan includes this screen brightness setting. You can adjust different screen brightness levels for other power plans and switch between them if desired.
According to  Ambient Light.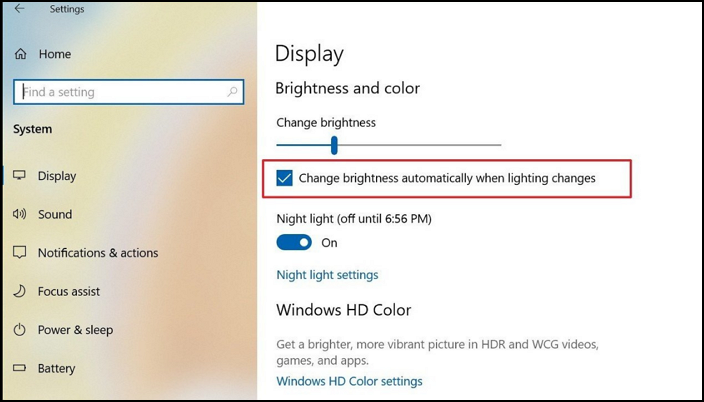 Nowadays, the computer has an ambient brightness sensor that can be used for adaptive brightness, i.e., automatically increasing and decreasing your display brightness when you don't want to do it.
This feature enables you to adjust your screen brightness when you're in a bright area or a dark room.
Follow these steps to enable or disable adaptive brightness:
Open Settings > Select System > Display
Turn the Change brightness automatically when lighting changes option on or off.
Note that this option will only be visible depending on whether you have an ambient sensor on your Windows or not.
Follow these steps to change this setting through Control Panel:
Open Control Panel > Select Hardware and Sound > Power Options
Click Change Plan Settings next to the power you're using.
Click Change Advanced Power Settings
Expand Display section > Enable Adaptive Brightness section.
If your computer is plugged in or is running on battery power, you can use Adaptive Brightness.
So, these are the ways to adjust your PC's screen brightness both manually and automatically, and both have their time and place for proper use. I hope this post will help you in changing your screen brightness as per your need.