Youtube by default allows you to add only one video at a time but many a times you ad created videos which are related or even not but idea is that its boring to upload video one by one.  Plus if you have related videos which can have same description and title its too many steps extra to follow.
RealZeal's Youtube Videos Uploader  is an amazing program which gives you good solution for all the things I had been pointing out. Lets take a look at the features :
Allows you to upload multiple video files to you tube.
Gives the option to add Title, Description, tags and other confgurable options like comments, video responses and ratings.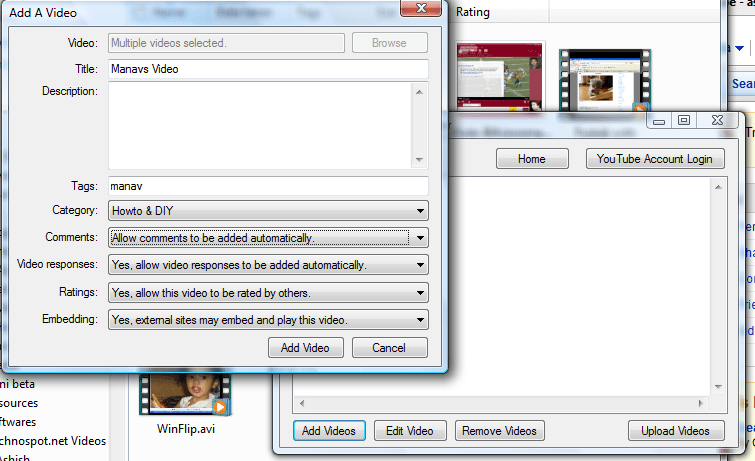 So all you need to do is just do it here and you can go to sleep while it uploads all the videos in batch. If your videos are related you can give a common title, description and tag else just right click on any of the video list and edit the required details.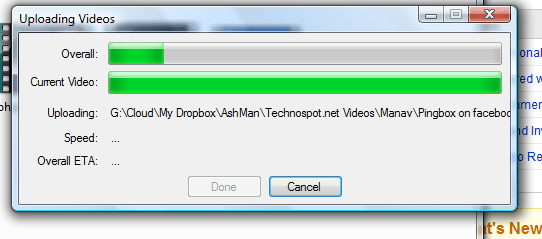 This software is free of charge. Download it from RealZeal Youtube uploader download page Via Abhishek