In case you would like to change the product key in Windows Vista, Windows 7, Windows 8 , its a very easy thing to do . Like you have an OEM version and you would like to change to different follow these steps
Search for Windows Activation or use the following path Control PanelSystem and SecurityAction CenterWindows Activation
Here you get a complete status if your windows is Activated and last 5 digits of your Windows Key.
Click on Activate Windows with a new Key and you will get a text box where you can add your own key.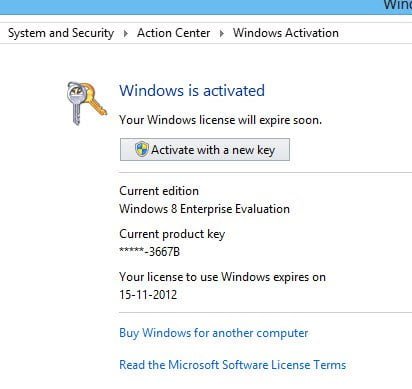 As soon as you click next ,  it connects to Microsoft severs and Activates your windows key with the new one.
This Activation Windows gives you a complete status of your Windows Activation including details of current edition and expiration date. You should have a link to buy Windows for another computer which will take you to the online shop. If you do not activate Windows, the computer will keep restarting every half or an hour automatically.