7Logon# is a small application which allows you to change the background image which si displayed in the login screen. Though Windows 7 themes do not have any option to change it when you change the theme but this software does that trick pretty neatly.
All you need is an Image with meets these criteria :
Image Resolution should match the resolution  of your screen which is 1280 x 800 in my case.
Image name should be backgroundDefault.jpg.
Size should be less than 256Kb.
Now just download the software from here ( First Link ) and run the application. It will need an account with admin privilege.   By default it should work by drag and drop of an image but if it doesnt, just right click and open the directory which should be C:\Windows\System32\oobe\Info\backgrounds. Just paste the image in this place and you would see exactly as below :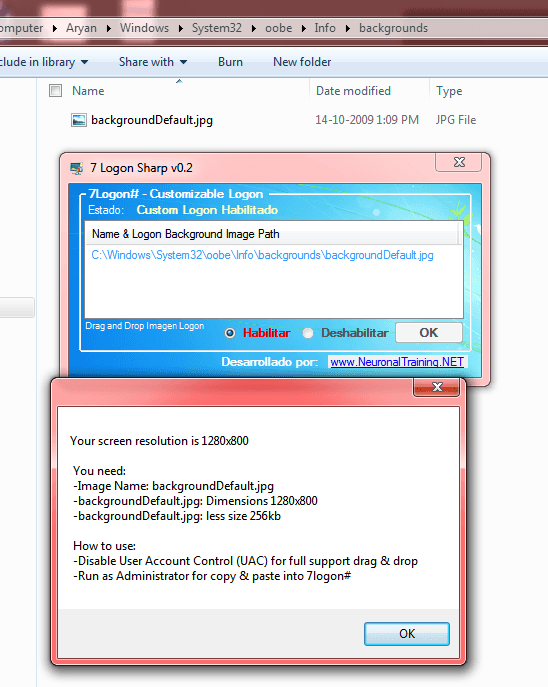 Note If you had configured a password or have more than one account in your computer then only you can see the login screen. And finally this is how it looks when the login image is applied. The effect is immediate.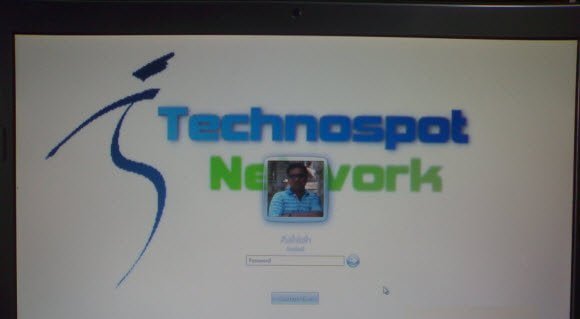 If you do not want to use any software for this, here is another way to do it which I learned from this software.
Create the same directory structure C:\Windows\System32\oobe\Info\backgrounds.
Search for Group Policy Editor.
Go to Computer Configuration >> Administrative Templates >> System >> Logon
Change the settings for "Always use classic logon"
Add the image to the same path with proper dimensions and size.
You are done.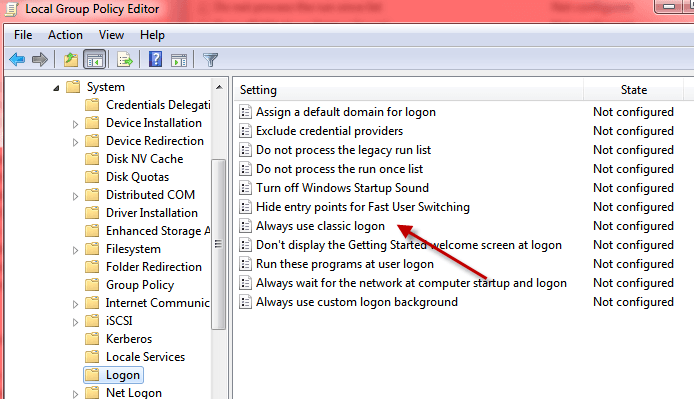 Note this would work only if you are not in a domain.
Update : Here is another software which allows you to change the background image of Windows 7 Login Screen along with some sample login images if you would like to try.