Do you currently know the location of your security personnel? Are you immediately notified of security occurrences and problems? Can you give your clients reports that show they are receiving what they paid for?
These inquiries can be addressed, and a guard touring solution can give you a real-time overview of your security activities at several locations.
However, you should know what security guard tracking software entails before you decide to put it into practice.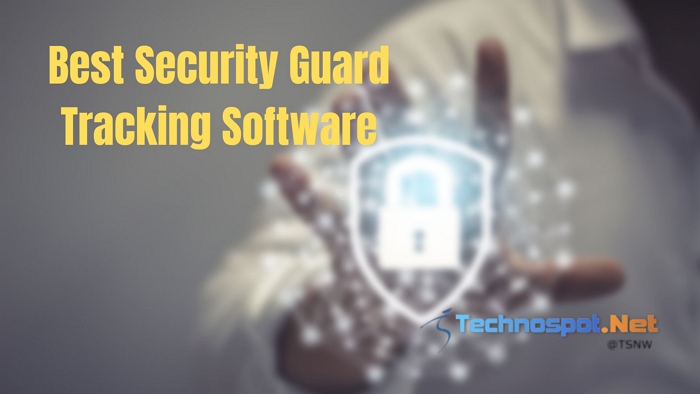 What is Security Guard Tracking Software?
Security personnel may digitally manage and track all physical security activities in real-time using security guard tracking software. Organizing guard tours and checkpoints, reporting incidents immediately, issuing post orders, enhancing team communication, and other things are examples of activities.
These insights often ensure that the security guards cover all checkpoints according to the contract's criteria. Additionally, because it's so simple for guards to know what they must perform throughout shifts, they take greater responsibility for their work.
What to Look for in a Security Guard Tracking Software?
Here are the aspects you need to consider while choosing a dedicated and reliable security guard tracking software.
Simplicity
One of the most important qualities you should look for in a security system is its easy operation. While some software programs eliminate the paperwork needed to reserve a space or an event, other programs may prove to be more bother than they are worth. The guards' superiors and themselves should have no trouble understanding the guard tour system.
Real-time Access
Any security system should ideally be able to react quickly to threats or problems. A guard tour system should be able to record information and transmit it instantly to guards and supervisors, doing away with the lag time that results from using radio equipment to communicate between stations.
You should be able to determine through the system, as a manager or property owner, whether all the guards have finished their checkpoints, how many guards have checked in, and where they have checked in.
Reliability
All security systems ought to be impervious to outside threats and able to operate in offline mode. You're searching for software that can provide comprehensive data about upcoming check-ins, inactive checkpoints, and the GPS locations of every guard on your site.
Additionally, you need a guard patrol system impervious to officer manipulation and provides precise data on how each team member is carrying out their tasks.
Added Value
Even while a guard tour system is vital, it is far more advantageous to have event reporting with photographs, a mobile panic button app, task assignment, timesheet administration, and many other capabilities all included in the same solution for the same price. Make sure the software solution offers these and numerous more features in a single, integrated platform that will benefit physical security management in many ways for the same cost!
Affordability
To become accustomed to the program and its advantages and determine whether that security guard system best fits your needs, the system's provider should provide a free trial period. The provider of this solution should be accommodating so that you only pay for the services you use to protect your belongings.
Make sure the software offers you a 14-day free trial version with no strings attached, meaning you won't need to enter your credit card information for the trial version.
Conclusion
These are a few essential aspects you should consider while weighing your guard touring possibilities if you want to expand your security company. A modern guard tour solution can help your company operate better, grow faster, and retain more customers.